Top free local things to do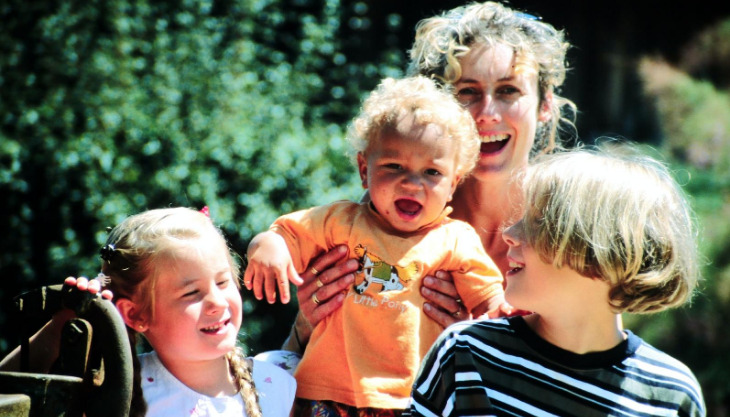 Free local things to do in Hereford and Worcester
There are lots of options for free local things to do, here are a few of our favourites. Having fun and creating memories for you and your family need not mean spending loads of money!
Herefordshire
The Wye Valley – an Area of Outstanding Natural Beauty
Bishops Meadow, King George Playing Fields and Castle Green lie along the banks of the River Wye in the centre of Hereford, offering stunning views and lush green space to walk, run, cycle, play, spot wildlife and even spot dinosaurs!  Download the Love Exploring app to find art sculptures, historic landmarks, places of interest, or play games and quizzes while you search for AR dinosaurs – you can even photograph them!
Parks
Parks, woods and other green spaces offer great ways to enjoy free local things to do – take the bikes, scooters, ball games and a picnic for a fun day out.
Queenswood Country Park & Arboretum covers over 123 acres of ancient woodland, with easy access paths, including the Gruffalo Trail, a woodlands children's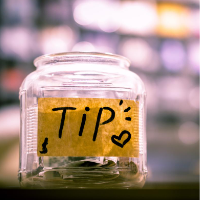 adventure playground, a fabulous viewing point capturing views across to The Malvern Hills and The Black Mountains, a visitors centre, toilets, picnic facilities, café and shop.  Dogs are welcome in the parkland. Entry is free, but car parking charges apply.
Belmont Haywood Country Park Selected areas of this lovely 18-acre wild grassland site have been mown to allow children and families space to play games such as football or rounders. There is a small play area with equipment for younger children to enjoy, picnic benches and places to sit all around the park. The Belmont pool has visits from swans, moorhens, a variety of ducks and other waterfowl, even the occasional heron. You may even spot terrapins basking in the sunshine when the weather is warm.  Recently restored footways meander across and around the park and all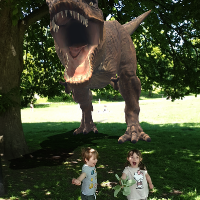 ow access for people to enjoy the area whether on foot, on a bicycle, in a pushchair or on a mobility scooter. Car parking is available off Waterfield Road.
You can find other parks around Hereford here, and those with children's play areas here.  You can also find more information on other lovely parks in the feature here.
Museums
Hereford Museum and Art Gallery is located in Broad Street, Hereford, near the Cathedral. Housed in a splendid Victorian Gothic building (can you spot the carved monkeys?) the museum has been exhibiting artefacts and works of fine and decorative art connected with the local area since 1874. Check their website for exhibition and opening details. The Black and White House Museum is in the centre of Hereford, and is a remarkably well preserved example of a 17th Century timber-framed building. Its easily within walking distance of the main museum and art gallery. Children get in free, and there are usually activities for them to enjoy during the school holidays.
There are other museums across Herefordshire, some charge a small fee for entry, and often children have free entry.  You can read more about museums in the midlands here.
Star gazing
Black Mountains – Stargazing – We are really blessed to have so many rural spots around Herefordshire and Worcestershire which have very little light pollution, so why not make the most of it and take the family stargazing? Our favourite star gazing spot is Hay Bluff, part of the Black Mountain range of the Brecon Beacons, right on the Welsh border with Herefordshire.  The Guardian lists it as one of the 20 top places in the UK to stargaze. Check out their list for the very best stargazing locations! If you time it right, you can even spot shooting stars, with the Delta Aquariids meteor shower, Alpha Capricornids meteor shower, and The Perseid meteor shower, regarded as one of the best yearly showers. This area of the UK is also fabulous to visit in the day time, with mountain walks and plenty of space
Worcestershire
Museums
Worcester City Art Gallery and Museum is housed in the heart of Worcester, in an elegant Victorian building, and offers something for all the family to enjoy. Check their website to find out about the special exhibitions, events and activities they hold throughout the year.
Bewdley Museum is set in the heart of the beautiful riverside market town of Bewdley. Take a look back in time into the history of this Georgian town and the surrounding Wyre Forest Area. 'Visitors can enjoy visual craft demonstrations; audio histories; hands on activities; imaginatively displayed artefacts; tactile displays and a sensory herb garden with water feature. You can even find out what it was like to be locked up in our town jails!' With the Garden Kitchen Cafe and the Garden Bar you    can even enjoy lunch or a treat during your visit.
You can read more about museums in the midlands here.
Parks
Wyre Forest encompasses a vast area of natural beauty and has 3 way marked walking trails, a family cycle route, a play area, picnic areas and cafe. They also have a wide variety of events on offer including a weekly Parkrun, Health Walks, Toddler Forest Fun and monthly Family Forest adventures, and lots of one off events.  Check the website for details.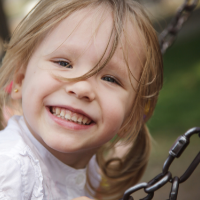 Arrow Valley Park – With waymarked trails across this 900 acre park there are some fabulous walks and activities on offer. The River Arrow meanders through this parkland and 29-acre Arrow Valley Lake.  It is also home to plenty of different wildlife.  With a family art trail, orienteering, a cafe, visitors centre and toilets, this makes for a great day out.  Check the website for activities and visitors centre opening details.
Worcester Woods Country Park With a huge open field, waymarked woodland trails, not just one but two nature reserves, cafe, picnic areas and an adventure play area, it's no wonder this is a favourite with our families! Looking for birds, swings, coffee, flowers, footpaths or all of these? It's all here.  Check out their website for full details.
You can find other parks in Worcester here, and those with children's play areas here.
Do you have more ideas of free local things to do with the kids?  Email us today and let us know.