Hereford Museum and Art Gallery
Due to an exciting major redevelopment, Hereford Museum and Library will close in spring 2023.  Doors to the refurbished museum will reopen in summer 2025. Read all about it here.
Hereford Museum and Art Gallery is housed in a spectacular Victorian gothic building. The museum has been exhibiting artefacts and works of fine and decorative art connected with the local area since 1874. Although the exterior of the building has changed very little, the museum and gallery have kept up with the times. Today the museum is full of interesting local history with interactive elements for all the family.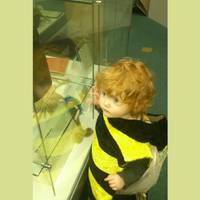 Exhibits highlight Herefordshire's local culture, its heritage in farming and production, the natural environment and its special place as a border county. Come and find out how life has changed here over the centuries.
There's lots for you to explore including a hive of live bees, a two-headed calf, a two metre long fish, swords of every shape and size, elements of costume and textiles and much more besides.
Hereford Library is located on the ground floor of the building.
Access
The museum and art gallery are located on the upstairs floor.  Lift access is available. Please see our website for further information.
Getting here
The nearest bus stop is directly opposite Hereford Museum and Art Gallery, in Broad Street.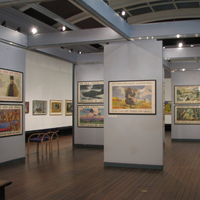 There is limited parking directly outside Hereford Museum and Art Gallery, along Broad Street, with several designated bays for blue badge holder. Other car parks can be found here.
If you are in the area, why not visit The Black and White House Museum in the city centre too?