Days out in Herefordshire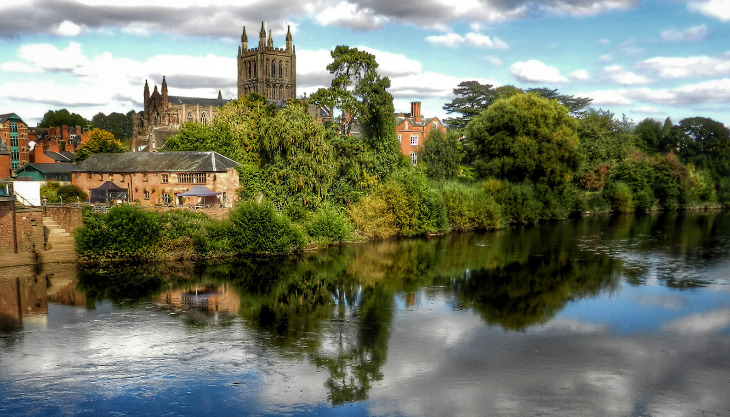 Days out with the kids in Herefordshire
Trying to plan your holidays, weekends and days out with the kids in Herefordshire? Not sure where to go or what to do? We have an extensive what's on guide full of local events here. If you live locally, or are visiting the area, Herefordshire has so much to offer, from some of the most beautiful scenery, through to adrenalin-filled activities.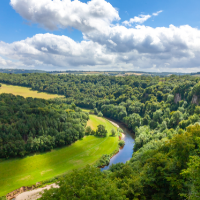 About Herefordshire
If stunning scenery, beautiful walks and fascinating history appeals to you, you will truly love Herefordshire.  It boasts not just one, but two Areas of Outstanding Natural Beauty, with The Wye Valley to the South East (covering Herefordshire, Symonds Yat, Monmouthshire and Forest of Dean), and the Malvern Hills area to the North which crosses all Three Counties of Hereford, Worcester and Gloucester. The beautiful River Wye runs through Hereford city, and forms part of the Wye Valley Walk, a 136 mile national trail following the Wye from its source in mid-Wales, to Chepstow where it joins the River Severn.  There are plenty of opportunities to try canoeing and kayaking at various spots along The Wye.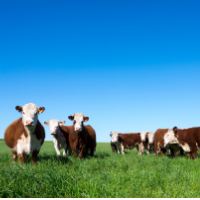 History
With a strong history of farming , Herefordshire is world-renowned for its cattle and its cider. Bulmers (makers of Strongbow and Woodpecker cider)originates in Hereford, and much of the surrounding countryside bears testament to the ongoing cidermaking tradition, with a multitude of cider apple orchards.
Affordable Days Out With the Kids in Hereford
As budgets are tighter, we are all looking for affordable days out.
By Car: Many visitors to the area enjoy exploring the Black & White Village Trail, a circular route to drive or cycle, covering around 40 miles through the beautiful villages and market towns of North-West Herefordshire.  Plenty of the Black and White houses seen throughout the trail date from the 16th century. The villages you will discover are the epitome of picturesque.  With some gorgeous tea rooms, historic houses, open gardens and stunning view points, the trail makes a lovely day out – several days if you stop to explore everything on offer.  If your kids are in to history, this is an affordable 'must do' when planning family days out in Herefordshire.
Green spaces in the city
There are plenty of woodlands to explore in Herefordshire. Queenswood, Credenhill Woods and Haugh Woods are probably the most well known, but you don't have to leave Hereford city itself to enjoy beautiful scenery and green spaces.
Hereford City: Just follow signs for The Bishops Meadows, King George Playing Field and the Castle Green for some beautiful open spaces, riverside walks and play areas the children will love. Download the Love Exploring app to follow historical trails, blue plaque locations, art trails and places of interest around the area. You can also use the app to play games, quizzes and find dinosaurs in the parks!  You can read our review here.  

More green spaces
Queenswood Country Park & Arboretum: 123 acres of woodland with a 47 acre Arboretum, this is a popular park just North of Hereford. There are several waymarked trails you can follow, but by far the favourite for families with little ones is The Gruffalo Trail. Launched in 2016, the trail has 5 larger than life sculptures over a 1.5 km trail, along buggy-friendly pathways. Quiz trails and an activity pack is available from the Visitor Centre.  The park has a great children's play area, picnic areas and benches, toilets and a cafe.  The park is dog friendly.  With easy access paths, free parking for blue badge holders and a large level access toilet (Radar Key required) this is a great day out for all.
The Weir Gardens: Stunning gardens on the banks of the River Wye, beautifully landscaped with amazing views. There is also a walled garden, glass house and orchard.  This is a 10 acre National Trust site.  Facilities are limited so you may prefer to bring your own refreshments – but there is a tea tent (restrictions allowing – check the website to be sure). Access: Due to the nature of the paths, this may not be suitable for some wheelchair users and those with limited mobility.
Symonds Yat Rock: This Forestry England site is THE place to go for amazing views! With 5 walking trails, cycle trail, picnic areas and cafe, this area is loved by tourists from across the world. It is one of the best places in the UK to watch Peregrine Falcons, but you can also spot Goshawks, Sparrowhawks, Ravens, Kestrels and Owls. The cliff top is such a good vantage point, it was the site of an Iron Age fort 2,500 years ago – as such the site is a scheduled Ancient Monument.
Attractions for families in Herefordshire
Herefordshire also has some great attractions to keep all the family busy and entertained.
Hereford Museums
There are some really great museums in Herefordshire – and some of them are quite unusual! Hereford Museum and Art Gallery is situated in the centre of Hereford, near the Cathedral.  There is also The Black and White House Museum in the centre of High Town. Another museum worth a visit near the city centre is The Waterworks Museum with its great outdoor Heritage Water Park, offering children some hands on water fun where they can try out different pumps – visitors of all ages are encouraged to have some fun moving the water around the park!  The museum is full of working steam engines and amazing water-moving devices. The museum is also home to the only permanent exhibition to World War 2 in Hereford.
Historical Buildings
This may not immediately spring to mind when planning days out with the kids in Herefordshire, but you will be pleasantly surprised. Situated in the heart of the city, overlooking the River Wye, there is plenty to explore and discover at the Cathedral. All ages are welcome.  Rich in history and treasures, it is home to the fascinating 700 year old Mappa Mundi and The Chained Library (housed in their own exhibition wing). As you enter the Cathedral, call in at the Welcome Desk for some free fun trails the whole family can get involved in.  You can also download the free app for children Rapscallion's Revenge for some interactive fun. There are also family-friendly events held in school holidays, all of them are great value.  Add these to your calendar when planning your school holidays and days out with the kids in Hereford city centre.
Nestled at the foot of the Malvern Hills in Herefordshire lies award winning visitor attraction Eastnor Castle. This beautiful historic house is full of fine art, artefacts and medieval armour, with its own deer park, lake, arboretum and beautiful grounds.  There is the Knights Maze, Junior Obstacle Course, Adventure Playground and more for the children.  Events are held throughout the school holidays.  Refreshments are on offer at The Castle Tea Room.  There are loads of places in the grounds for families to enjoy their own picnics.  Dogs on leads in outdoor spaces are welcome. Access: The Castle entrance has 14 steps, and a wheelchair stair climber is available, but visitors must be able to transfer to use this.  The grounds and park do have accessible pathways, and are well worth a visit in their own right.
National Trust properties
Berrington Hall
Built in the 1700s, this National Trust property has some truly beautiful paint work and delicate neo-classical interior. The Staircase Hall is particularly impressive. The mansion is set in 'Capability' Brown's final landscape and gardens.  There are way-marked routes, a den building area in the woodland and a natural play area for the little ones. Dogs are welcome through the parkland. Access: Many of the pathways around the gardens and park are accessible, and a map of the accessible routes is available. Steps into the mansion, however, makes the property inaccessible to wheelchairs.
Croft Castle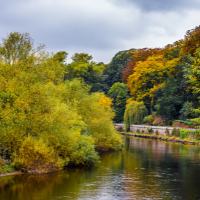 A National Trust Castle dating back over one thousand years, with a truly fascinating history of power and politics. Stroll around the walled garden and beautiful Parkland.  The Castle is set in a 700-acre estate of ancient woodland, way-marked trails; nature-based activities, a mini-castle play area, and natural play area means the little ones will enjoy the day out too. Dogs on leads are welcome in the outdoor spaces. Access: The ground floor is fully accessible, but stairs lead to the upper floor.  Some parts of the gardens and grounds are accessible.
Other activities in Herefordshire
A really lovely day out, this family run farm park has so much on offer to keep the kids happy.  With a fabulous adventure playground, zipwire, swings, huge sand pits and more, little ones can let off steam.  The fast and bumpy tractor rides are a particular favourite.  They also hold regular events throughout the holidays, and it's the perfect place for a family picnic too.
Oaker Wood
Located in Northern Herefordshire, Oaker Wood is THE place to go for some adrenalin-fuelled adventure! With high ropes, low ropes, an assault course, paint balling, zip wire, quad bikes and much more, it may be hard to choose what you all want to try. With so much on offer here, you may well want to spend more than just one day – and that's fine! Set in 175 acres of beautiful mature woodland, Oaker Wood is also open for stays in their glamping pods.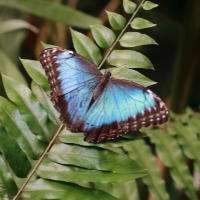 Wye Butterfly Zoo, Jubilee Maze and Visitor Centre
Find yourself surrounded by a huge array of butterflies, as you walk through the butterfly zoo.  As a breeding centre, you can see every stage of the butterfly life-cycle. Spend some time outdoors too, running around the Jubilee maze. The hedge maze (planted in 1977) has a great viewing platform in the centre – you can race each other to the top.  Great fun for all!  There is also a mini golf course, and even Laser Tag here too.
Free days out
To help stretch the budget, you can find loads of ideas for free days out in our feature here.
Find information about more museums both locally and across the midlands region here.
While some of our favourite places for days out with the kids in Herefordshire can be found in this feature, you will find plenty more in our Places2go section here.