Latest News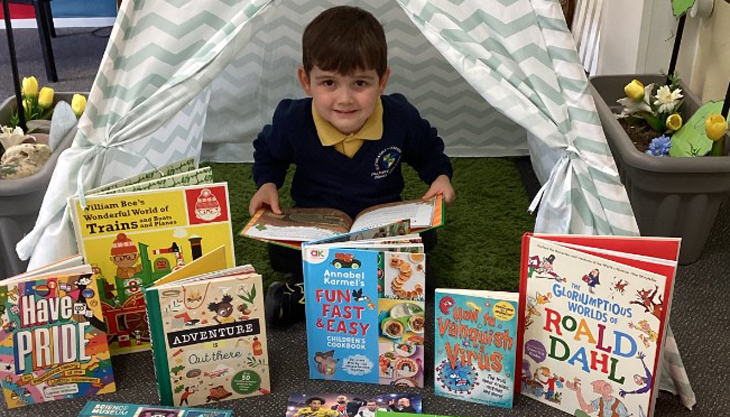 Congratulations to schoolboy Hunter who has won a bundle of new books for his school in our competition. The books were kindly donated by Welbeck Publishing Group and are suitable for children aged 4-11 years. Hunter was delighted to present…
Meet your editor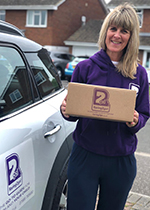 Hi, my name is Kiri and I'm the editor of Raring2go! Worthing.
I would like to tell you a bit about me and Raring2go! and once you have the background, if you have a moment or two please take a look around our website. You'll find it packed with useful information and features for you and your family, not to mention some really great money saving vouchers and fun competitions with great prizes.
I am married to Freddie and am mum to Isabella aged 16 and Emmy aged 15. I'm well into my tenth year with Raring2go! Worthing and it is going from strength to strength. The support from local businesses has been fantastic.  As a local editor and mum I am in a great position to bring to you Raring2go! Worthing, the Go-To Guide for YOU and YOUR  child.
I'm sure many of you get together with the other parents at school or nursery whilst dropping off your children, catching up briefly in the 5 minutes that you have.  Raring2go! is a resource which I hope will bring parents together more and create a network for one of the most important parts of our lives which we have in common…our children.
Raring2go! Worthing will hit the streets in Spring, Summer, Autumn and Winter, providing 3 months of prolonged coverage. Local child friendly and family focused companies and businesses advertise with Raring2go! Worthing.  Also included are events listings from across Worthing and surrounding areas, and news and information which support the local community in which we all live. There will be useful, informative, fun editorials, interviews with celebrity mums and dads and much much more.
You can also search for local term-time classes for all age ranges, party suggestions and much more for kids to do! Just look under the WHAT'S ON section.
I am happy to include anything you think will be of value to parents and their children. I hope you will feel free to contact me at any time with questions, comments, feedback or even just to tell me about something you want to share with other parents either in the magazine or on the website.  Are you Raring2go!?
Follow Raring2go! Worthing
Raring2go!
Worthing
latest magazines