A-Z of FREE Family Days Out Across the North West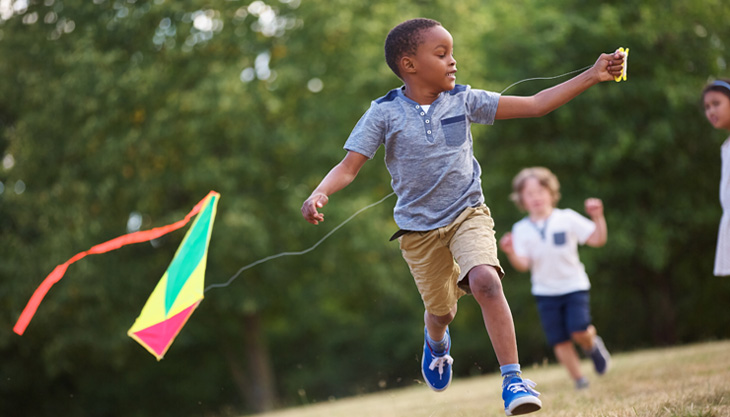 School holidays can be an expensive time for families, so we've compiled a list of FREE places to visit in and around the North West. Our list of attractions includes indoor and outdoor activities so the weather never needs to stop play. All you need is a picnic, sun cream, an umbrella, transport and you're off.
***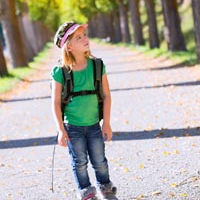 Whilst we've done our best to seek out exciting free days out for you, additional entrance fees or parking charges may apply in some cases.***
A – Aeroplanes
We are lucky that we have Manchester and City Airport (Barton) on our doorstep, and a few others not too far away. Perfect for a spot of spotting with plane-mad little ones (and their grown-ups) on clear and dry day with a picnic and a notepad to jot your spots down! https://www.manchesterairport.co.uk/ https://www.cityairportandheliport.com/
Plus, if you want to step it up a gear, you can always head to Runway Visitor Park (fees apply) and take part in some of the activities they have operating there. https://www.runwayvisitorpark.co.uk
B – Burnley
It is home to the Singing Ringing Tree, a wind powered sound sculpture resembling a tree set in the landscape of the Pennine hill range overlooking Burnley. Well worth the walk! https://www.visitlancashire.com/things-to-do/singing-ringing-tree-panopticon-p66560
C – Cycle Paths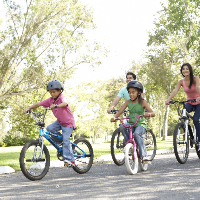 There is a whole network of paths in/around Greater Manchester (and beyond). Get all the information here and plan your next family day out adventure: https://tfgm.com/cycling-and-walking
D – Dunham Massey Sunflowers
This stunning field of sunflowers is a photographers dream. 2022 details coming soon.
E – English Heritage
If you're moving about this summer, you're bound not to be too far from one of the fabulous sites that belong to English Heritage. With over 400 historic monuments, buildings and places including prehistoric sites, medieval castles, Roman forts and country houses there are a million memories just waiting to be made. https://www.english-heritage.org.uk/
F – Fresh Air
May seem obvious, but some of our favourite days out have been when we have literally just packed a picnic and picked a place on a map that none of us has ever been to and then headed off that way. We always have a list on the fridge with our next adventure location picked for those days when we're not sure what to do. Often, we've picked places just because we liked the sound of their name, it's that simple!
G – Geocaching
Geocaching is a fantastic hobby to get into. It's creative, sociable and provides some often much needed fresh air! If you're unfamiliar with what geocaching is, click here for everything you need to know! https://raring2go.co.uk/2020/01/7-reasons-why-geocaching-is-great-for-the-kids/
H – Holcombe Hill and Peel Tower
Overlooking Manchester (and North Wales on a clear day!) this famous landmark is well worth a visit. Take a steady walk up the hill and then if the flag is flying the tower is open so you can climb the tower for even better views of the rolling landscape. http://www.visitbury.com/things-to-do/peel-tower-and-holcombe-hill-p84951
I – Irwell Sculpture Trail
Winding its way from Bacup to Salford Quays and featuring over 70 artworks by locally, nationally and internationally renowned artists it's the largest the largest public art scheme in England. The Trail includes 28 art pieces and follows a well-established 30-mile footpath. http://www.irwellsculpturetrail.co.uk/
J – Jumbles Country Park
This is a real hidden gem, perfect for a lovely walk. Situated 4 miles north of Bolton centre, the path around the reservoir is a popular walk for families and whilst it doesn't have a playground it does have a lovely café and information centre overlooking the water. https://www.visitnorthwest.com/sights/jumbles-country-park/
K – Kites
There are plenty of places to go fly a kite, and one of our absolute favourites is Heaton Park as it has plenty of open space to allow everyone to run around and have loads of windy fun! Why not have a go at making your own kites and to make it a real adventure? https://www.manchester.gov.uk/heatonpark
L – Libraries
Libraries are often overlooked but provide a whole heap of interesting information and activities for families. This summer you can join the Wild World Heroes by taking part in the Summer Reading Challenge (encouraging children to join in and read books over the holidays). If you visit your local library be sure to have a chat to the librarian as they have a lots of knowledge at their fingertips and can tell you of activities they have planned for families and also point you in the direction of plenty of reference material to help you plan your adventures. https://summerreadingchallenge.org.uk/
M – Museums
We are so lucky that there are a whole host of fabulous museums on our doorstep jam-packed with so many interesting things for all the family to enjoy. Whilst some make not offer free admission, you'll find that they offer an annual admission ticket once you've paid once so it's definitely worth looking out for that as it's a real saving for future adventures.
N – National Trust
We are spoilt for choice with a number of National Trust locations nearby including Dunham Massey, Tatton Park, Speke Hall, Lyme Park, Quarry Bank Mill and Formby amongst others. With acres of gardens and parklands to visit, you can explore the natural surroundings or quietly watch the world go by. https://www.nationaltrust.org.uk/days-out/regionnorthwest/north-west
O – Ordsall Hall, Salford
Ordsall Hall has had a long and interesting history with many different uses since it was first mentioned in records in 1177!
Today, it is a welcoming and friendly historic house telling the story of the Hall and some of the people who made it their home. You can also visit the beautiful gardens. It's the perfect place for the whole family to take a step back in time for day out to remember. https://ordsallhall.com/
P – Prestatyn, North Wales
If you are looking to spend some quality family time making sandcastles, or just want a walk to take in the sea air, you will find plenty of wide open spaces in Prestatyn on the North Welsh coast. You can also tread in the footsteps of ancient royalty by following part of the Offa's Dyke Path. This national 177-mile walking trail was named after King Offa, the Mercian King responsible for a dyke built between England and Wales in the 8th century. Follow the route across the Prestatyn Hillside before dropping down into the town itself. ​​​​​​https://www.visitwales.com/destinations/north-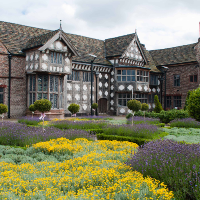 wales/north-east-wales/walks-rides-arts-and-beaches-things-do-prestatyn-and-rhyl
Q – Quayside MediaCItyUK
There are some exciting things coming up this summer at Quayside MediaCityUK so keep your eye out for some more information on their website! https://www.quaysidemediacityuk.co.uk/
R – Rivington Pike, Lancashire
For what is said to boast the best views in the North West, take a hike to Rivington Pike near Bolton. You can hike up to the terraced gardens with Japanese lake or stroll by the reservoir to see the castle and small beach.
S – Science and Industry Museum, Manchester
Discover the fascinating world of codebreaking, ciphers and secret communications with the Science and Industry Museum's free must-see exhibition Top Secret: From ciphers to cyber security. Free tickets can be booked at https://www.scienceandindustrymuseum.org.uk/.
T – Trans Pennine Trail
The Trans Pennine Trail (TPT) is an exciting route for walkers, cyclists and horse riders linking the North and Irish seas, passing through the Pennines, alongside rivers and canals and through some of the most historic towns and cities in the North of England.
U – Umbrella
We've cheated with this one but anyone who lives in the North West is used to our changeable weather and knows the importance of always keeping a brolly handy!  Even in wet weather, our coastal, forest and countryside walks are still accessible (and much quieter) and can be lots of fun. Just don't forget the wellies for puddle jumping!
V – Virtual Days Out
Whilst we're really keen to get out and about this summer, it's easy to save money or stay dry by staying at home and having a virtual day out! Look at our guide here and spend a family day out at the Taj Mahal or even Disneyland! https://raring2go.co.uk/articles/placestogo/staying-at-home-virtual-day-trips
W – Weirs, waterfalls and other places with water
My kids are fascinated by water, whether it's lakes, rivers, waterfalls, weirs or even just puddles! The weir at Etherow Country Park in Stockport is a great spot to stop and watch the water, there's a fairy den nearby too.
X – (e)Xercise
Ok, so not strictly a day out out idea, but to get the kids outside this summer why not recreate some of the excitement in your own garden or at the park? Compete with friends or your family to see who deserves the gold medal!
Y –Yorkshire Sculpture Park (YSP)
YSP is f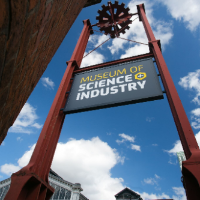 antastic for families. You can explore and play together in 500 acres of beautiful landscape with contemporary sculpture throughout. We have over 90 artworks in the outdoors to inspire your imagination to art think, art make and art play together. https://ysp.org.uk
Y – Yarrow Valley Country Park
Yarrow Valley Country Park is a 700-acre facility including a café and information centre built using Heritage Lottery funds. Yarrow Valley Country Park has been awarded Green Flag status. Since July 2011 Yarrow Valley Country Park has been home to "Yarrow Rocks", a radical new play space in which young people are encouraged to challenge themselves and take calculated risks. ​​​​​​https://chorley.gov.uk/Pages/AtoZ/Parks%20and%20nature%20reserves.aspx
Z – Zzzzz
Hopefully, lots of fun-filled days, fresh air and exercise will have the desired effect of tiring out the youngest (and oldest) members of the family!