7 Reasons Why Geocaching is Great for the Kids!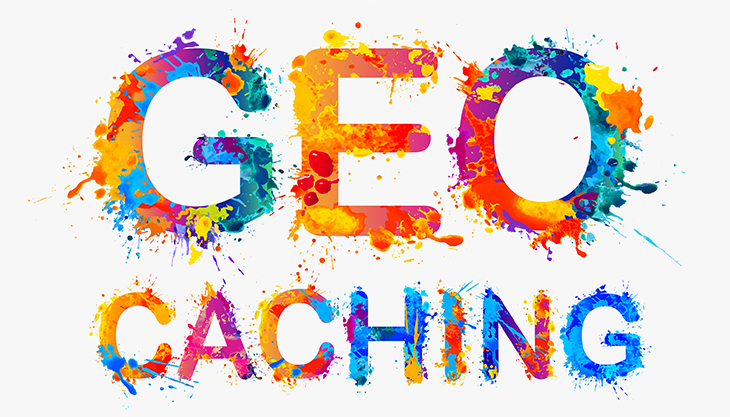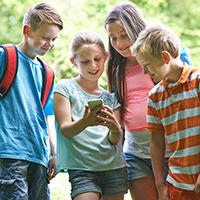 Geocaching is a fantastic hobby to get into. It's creative, sociable and provides some often much needed fresh air! If you're unfamiliar with what geocaching is, my ultimate guide to geocaching will tell you everything you need to know. While geocaching on your own is rewarding, getting the kids involved is even better – and it'll help them develop skills that they might not get from other hobbies. Here's why geocaching should be on your list when it comes to family-friendly, weekend activities.
Fresh Air
In the age of Xboxes, iPhones and Netflix, getting the kids outside can seem a challenge like no other. Geocaching is a fun, outdoor activity which can be done rain or shine (although we recommend taking a waterproof!), and is the perfect way to get the kids outdoors. Plus, it means you'll have really earned your Saturday night in front of the telly!
Good Exercise
With childhood obesity a huge issue in the UK, getting your children active is more important than ever, and geocaching is a naturally active hobby. Walking is one of the best ways to keep fit, while the sense of reward both you and the kids feel when you finally find a geocache will stop it feeling like exercise at all!
Part of a Community
Developing social skills is hugely important for children and becoming part of the geocaching community is a great way to do this. While we don't advocate letting your kids chat to others unsupervised, attending events or even writing notes to place inside the geocache is a great way for your kids to get involved in a community of like-minded people, helping them develop social skills outside of the classroom.
Encourages Sharing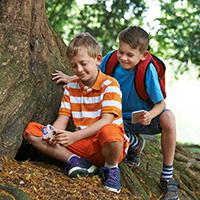 Passing on trinkets, toys and small items is a great way for your kids to develop a sense of sharing. Your kids will learn that they don't need every toy and in fact, someone else might have more fun with them! Passing on items they don't need and collecting items they find interesting will get your kids in the mood for sharing – plus it might rid your home of a few of those useless items!
Cost Effective
Organising weekend activities for the kids doesn't have to cost an arm and a leg. Geocaching is a fun, virtually-free hobby which doesn't require any special equipment or expensive membership. If you want access to premium features there is a small cost, but this isn't necessary especially if you are just starting out.
Thinking About the Environment
Getting the future generations interested in the environment is something of an essential. While schools often do classes on global warming and pollution, one of the best ways to get your kids interested in the environment is to get them in it! Seeing different terrains, natural features and local habitats will get your kids appreciating nature and striving to make a difference later-on in life.
Maths and Map Reading Skills
Okay, so learning to follow a GPS isn't quite the same skill as good old fashioned map reading, but it's still a good skill for kids to learn. Technology is the future, and getting from A to B is infinitely easier if you know how to use a GPS device! Get your kids thinking for themselves by letting them lead the way, stopping to correct them only if you are way off track!
AUTHOR: Jenny
With over 100 successful geocache's to my name spanning 6 continents, I'm somewhat of a Geocaching addict! For more advice and tips, check out my articles on Hobby Help!