Easy banana bread or banana cake
Cakes Biscuits & Sweet Treats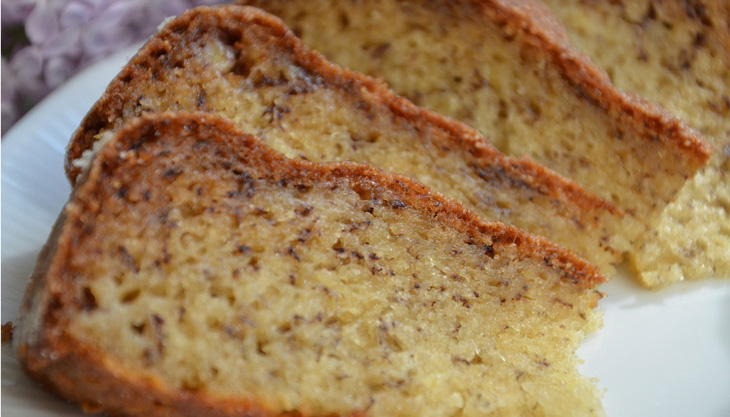 Banana bread or banana cake? You decide!
I never fancied eating banana bread as I've never liked banana sandwiches, one of my mum's favourites. Then I discovered banana bread is not really bread, it's cake. I love cake, so now this recipe is one of my favourites. This recipe is so adaptable; you can add in 50g of sultanas, chocolate chips or chopped nuts into your mix just before you put it into your baking tin. Once it is cool you can slice it and spread it with butter, like a traditional bread, or mix up 50g of icing sugar with warm water and drizzle over the top of your loaf. Enjoy!
Author : Jo Messinger is Editor of the Wolverhampton & South Staffordshire Edition of Raring2go! A wife and mum to two lively boys who love living life to the full – just how it should be!
Ingredients
Ingredients
75g of room temperature butter or soft baking spread
110g caster sugar
225g plain flour
1 large egg, whisked
2 teaspoons of baking powder
4 medium ripe bananas
Method
Method
1. Pre-heat your oven to 180C/ 160C Fan/ 350F/Gas Mark 4
2. Grease and line a loaf tin (900g tin) with baking paper, then grease the paper too.
3. Put the butter, sugar and beaten egg in a bowl then sieve in your flour and baking powder.
4. Use a hand mixer or food processor to mix all the ingredients together.
5. On a plate slice your bananas then mash them into a pulp with a fork. Add them to the mixture and whisk again thoroughly.
6. Transfer your mixture to your tin.
7. Bake in the oven for 50-60 minutes or until the loaf is golden and springs back when pressed with your finger.
8. Leave to cool in the tin for 5 minutes, peel off the baking paper, then place the loaf onto a wire rack to cool.