A Review of River Severn Canoes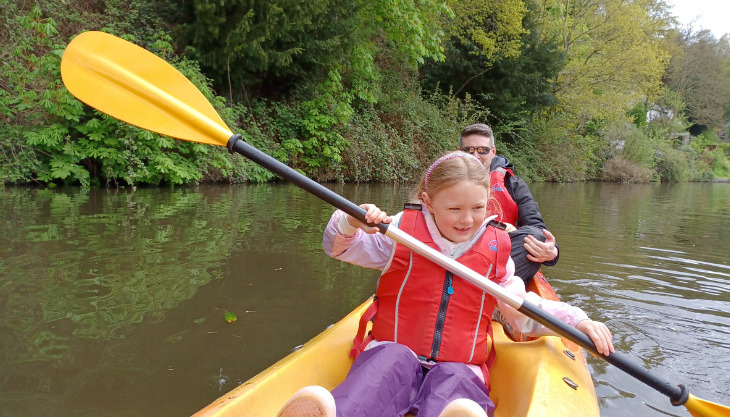 My family and I had a lovely day out last weekend, that I'd like to share with you. Here is our review of River Severn Canoes…
We chose the option to kayak on the Kinver canal, as you are allowed to do this from age 5, and my daughter (Lily) is 6. We could have gone in a 3 seater Kayak with Lily in the middle, but to make it more enjoyable for her, we let her sit at the front of the Kayak, sharing with her dad. While I had my own and we paddled down alongside each other.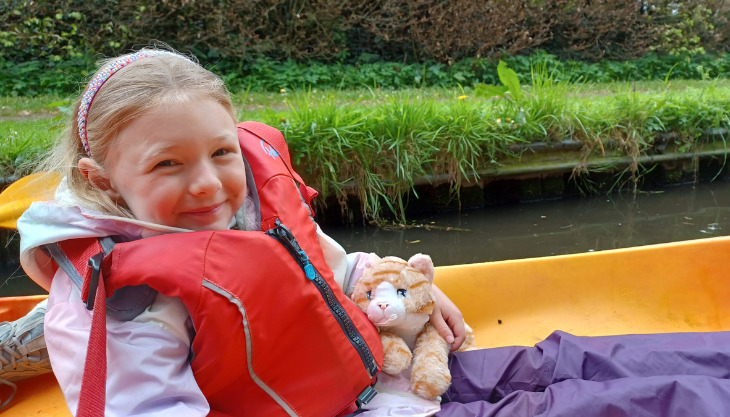 My daughter was nervous about going, but my husband and I have been kayaking before and knew it would be fine. I told her she could take one of her cuddly toys on to show I believed it would be safe and we wouldn't end up in the water (normally I don't let her take cuddlies out in case they get lost!).
Lily was offered a paddle as well as us two adults, which she said no to. Therefore we set off with her relaxing in the boat, just enjoying the view, while I and her Dad got a good arm workout! She soon started to enjoy it and ended up asking for a go at paddling, and from then on, she and her dad took it in turns.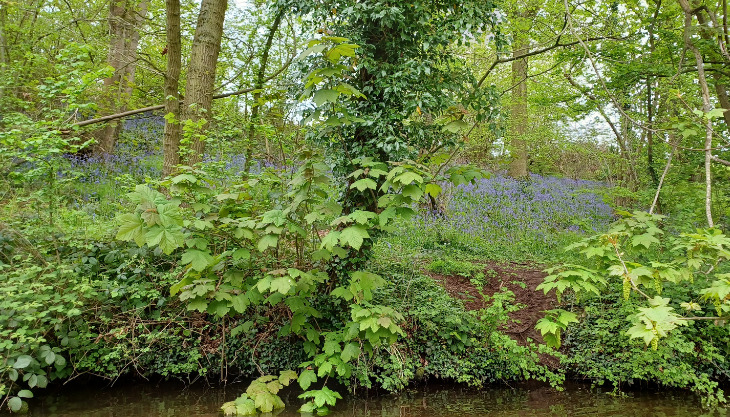 We booked onto the 11am slot and therefore was asked to return by 12.30pm, this was just the right amount of time for us to leisurely paddle up to the turnaround point and back again. It's a lovely route, and with it being Spring time, I managed to spot some bluebells along the way too.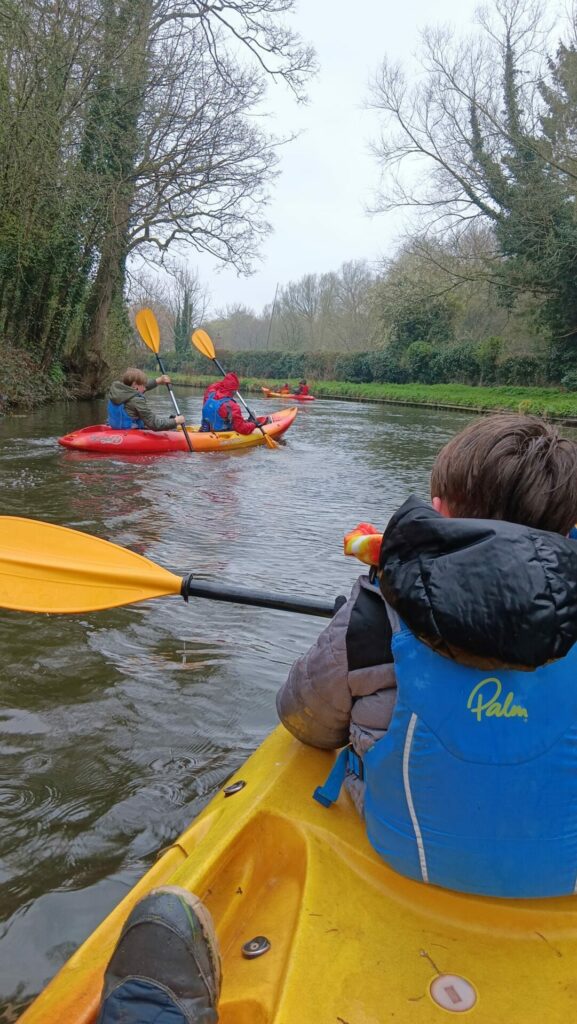 It was nice to do something different, definitely a memorable activity for all the family. My sister and her boys have recently enjoyed this activity too. My nephew Owen (11) said –
"Canoeing is so tiring but fun. My mom said 'It's not a race!' but I classed it as one anyway. It's really fun and it's an experience I will never forget!"
I hope you've found my review of River Severn Canoes helpful. Take your little one soon and get them to experience something new!
It is recommended to book in advance; don't let weather worries put you off – as you can see, neither we nor my sister had blue skies but we still enjoyed it! If the weather is bad enough, you would be contacted to reschedule.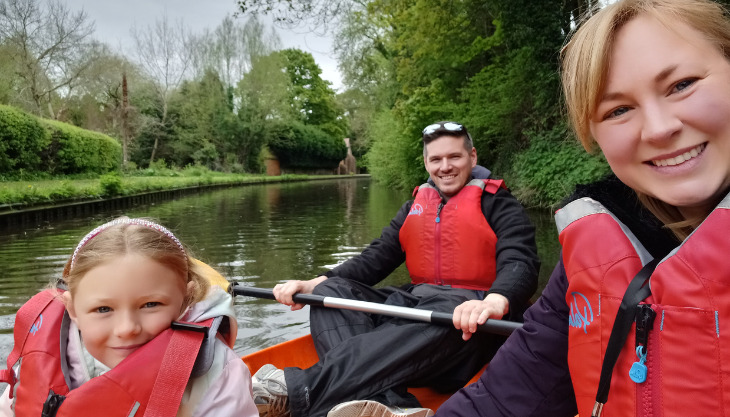 Visit here for more details on River Severn Canoes:
River Severn Canoes Business Page (raring2go.co.uk)
River Severn Canoes Events Page (raring2go.co.uk)
Canoe hire | River Severn | Bridgnorth (riverseverncanoes.co.uk)
PS… we did enjoy a pizza at The Vine after and it was yummy!