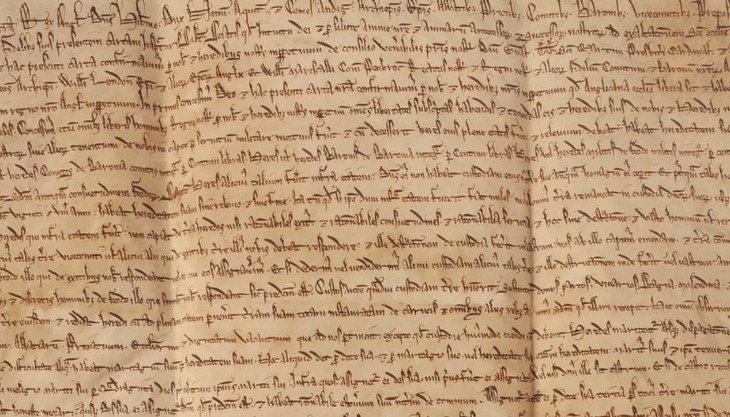 Magna Carta on display at Hereford Cathedral
Magna Carta on display at Hereford Cathedral
The Magna Carta is one of the most famous documents in English history and it still resonates today with many people for its role in the defence of rights and freedoms. We will be displaying our copy of the 1217 Magna Carta and the only known surviving copy of the 1215 King's Writ in the Mappa Mundi and Chained Library Exhibition on Friday 24 and Saturday 25 November. This will be the only opportunity to see the originals of these incredibly important documents in 2023.
For more events at the cathedral, please visit the Hereford Cathedral website here.
A little about Hereford Cathedral:
Set in the very heart of Hereford City, Hereford Cathedral is the award-winning, top tourist destination.  It houses the famous medieval Mappa Mundi and chained library.
Hereford Cathedral is a great destination for people of all ages and has lots going on for families, with a toddler group, a lego club, an escape room, trails, and events for all to enjoy.
Opening times for the Cathedral, Mappa Mundi Exhibition, and cafe can be found here.
You can read more about Hereford Cathedral here.
Access: for full access details, please visit the website here.
Related Events