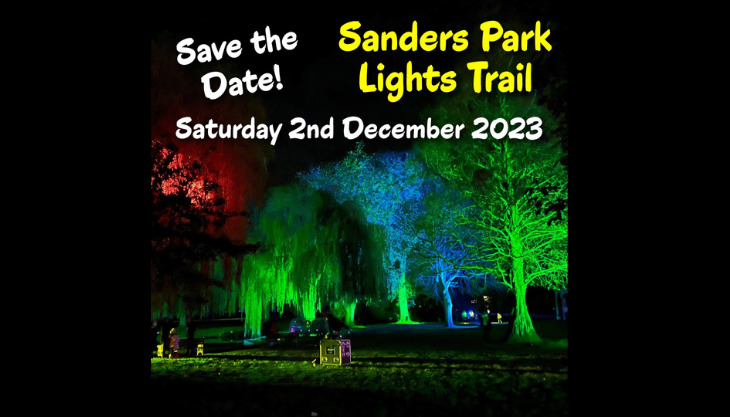 Lights Trail at Sanders Park in Bromsgrove
Bromsgrove residents are urged to 'save the date' as the annual Lights Trail at Sanders Park is set to return.
Scheduled for Saturday December 2, as well as a sparkling array of lights which will take visitors on a trail through the park's pathways and around the lake, there will be a host of entertainment.
The event will run from 6pm til 9pm
This year's entertainment includes many street acts from, singers, face-painting, fun fair rides and a meet and greet with Christmas elves with puppets..
Visitors are encouraged to 'lighten up' and wear glowing, accessories from flashing crowns to fairy lights.
Bromsgrove District Council's Cabinet Member for Leisure, Cllr Steve Colella, said: "We want to provide fun and affordable things for our residents – and visitors – to enjoy.
"Over the last two years this event has grown in its success and what better way to brighten up the dark nights with a glowing event such as this?"
More details about the event will be shared across the Council's social media or click on www.bromsgrove.gov.uk/events
Related Events