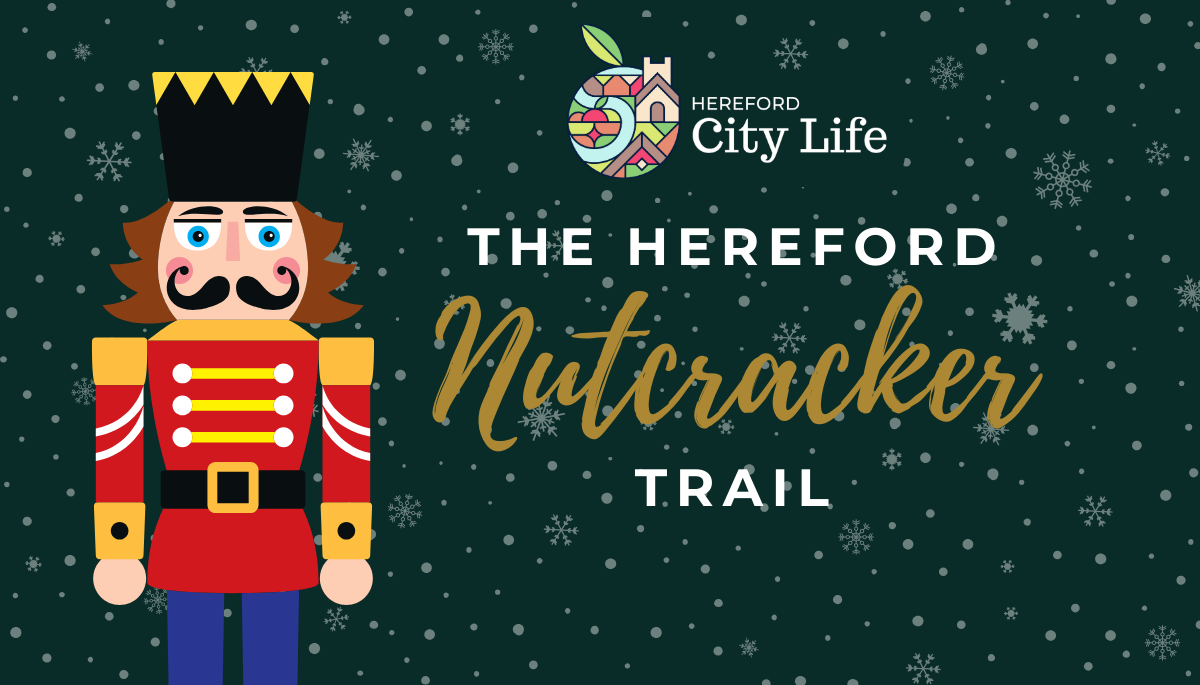 Hereford Nutcracker Trail
Hereford Nutcracker Trail
TRAIL STARTS Tuesday, 21st November, until Saturday 6th January
Hereford's popular festive trail is back for 2023! From 21st of November, families can collect a trail map and get exploring to discover giant nutcracker statues keeping watch across the city centre. Each nutcracker has its own special name for you to learn. Once all nutcrackers and their names have been found a prize awaits at Hereford Tourist Information Centre!
Find the 10 Nutcrackers located around Hereford, and you could win a £50 Hereford Gift Card to spend in your favourite places.
Collect all 10 names on the form (download it here, collect it in selected stores or from Hereford TIC), or scan the QR codes on each Nutcracker using the LoyalFree App but also collect the names as you scan each Nutcracker. Then, visit the Hereford Tourist Information Centre (Mon-Sat) to claim a prize for completing the trail.
Pop your filled-out leaflet with all the Nutcracker names and your details into Santa's post box for a chance to win a £50 Hereford Gift Card.
App users will fill in an entry form to enter the prize draw at Hereford TIC.
Terms & Conditions:
The Hereford Nutcracker Trail will run from 21st November 2023 until 6th January 2024. Hereford Tourist Information Centre is open Monday to Saturday; check times online. To enter the £50 Hereford Gift Card Giveaway, fill in your contact details and post your completed trail map or for App users, the entry form given to you in Hereford TIC into the post box located in Hereford Tourist Information Centre. Draw to take place on Wednesday, 10th January 2024
Hereford Nutcracker Trail is organised by Hereford City Life
Related Events