Hereford City Life
is dedicated to showcasing the best of Hereford City Centre; celebrating its unique character and exceptional businesses.
Get to know the city
Browse listings and events to fill your own suitcase itinerary for your next trip to Hereford! From the opening times of your favourite shops, to the various places you can visit for great food and drink, Hereford City Life have a wealth of knowledge to share with you.
Discover great recommendations, upcoming activities and interesting local news over on the City Life blog.
Events & Trails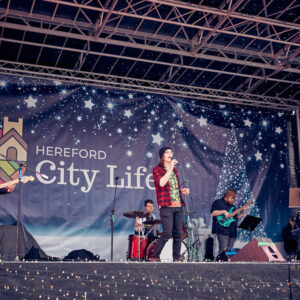 Enjoy family fun at any of Hereford City Life's city centre events! From Valentine's Day to Christmas, there are a host of activities for families get involved with. Explore the city on a free family-friendly trail, listen to music from live brands or have a go at a new activity.
Discounts & Offers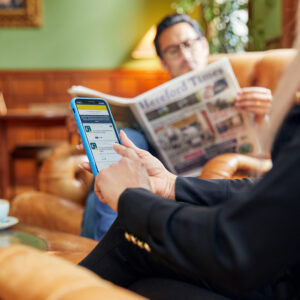 You can even save money on your adventures in Hereford with Hereford City Life's LoyalFree app! In addition to the free trails, you can find discounts and loyalty offers from local businesses. Just visit www.loyalfree.co.uk to download and start saving!
Hereford City Life is a consumer brand of Hereford Business Improvement District, run on behalf of BID members. Hereford BID is a non-profit private company (limited) funded by 500 businesses in the city centre. The organisation has 3 core strands underpinning its business plan, a document based on feedback from its member businesses on what they want to see happen, these are:
i) High Profile Hereford – Marketing and Events
ii) The Hereford Experience – Safe and Clean
iii) Business Voice – Lobbying & Support