Stagecoach Performing Arts Cobham provides high quality part-time training in the Performing Arts for children aged 4 – 18 years. The aim is to nurture and develop young potential through singing, acting and dance classes; stretching young imaginations, building confidence and life skills whilst also having fun through all the three disciplines.
About Us
Principal, Roxy, started performing professionally at the age of 13, and has four years as a Stagecoach teacher, before taking over as the Cobham Principal.  She therefore brings a wealth of knowledge and first hand experience that she aims to instil into the school and her students.  Roxy and her fantastic team of teachers are fully committed to providing a first class experience for all children and a productive education in the world of performing; all the while helping students grow in confidence, and achieve individual goals and ambitions, not just in class, but also in life.
As part of the longest running and most successful children's performing arts schools network in the world Stagecoach Performing Arts Cobham is more than just a stage school, theatre school or drama school. We are proud to offer a full and rounded education, teaching life skills to build confidence and stretch imaginations through singing, acting and dance classes.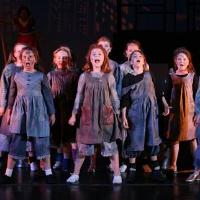 In the Main Schools children and teens aged 6-18 years, learn to sing, dance and act at weekends or evenings during term time.  Split into groups of similar age ranges, each group rotates, learning an hour of acting, an hour of drama and an hour of dance. Groups are trained by experienced teachers, who are professional choreographers, performers, directors or musicians.  It's also a fun environment in which to make new friends.
For younger children Early Stages is the perfect introduction to Stagecoach and our stage schools all over the UK. Classes run for 90 minutes, split into three 30 minute sessions in drama, dance and singing. Class sizes are kept small with a maximum of 15 children.  This means we can nurture budding talent at the same time as inspiring those whose confidence needs building. Perfect for little ones with big imaginations!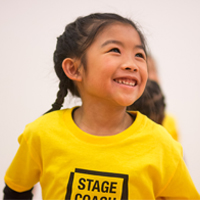 For children already doing drama in school, Stagecoach complements the skills learned by improving diction, concentration and improvisation technique. For those not already involved with drama in schools, our drama classes are perfect for building confidence, introducing role play techniques and memorising scripts.
So if you are looking for dance classes, singing lessons or acting classes for young people, Stagecoach has it all and under one roof!
All Stagecoach teachers are DBS checked and have access to ongoing training.
Stagecoach Cobham also accept childcare vouchers, making all performing arts training even better value!
Class Timetable:
Early Stages (4-6yrs)
2 week trial: £25
Cobham Free School KT11 1TF:
Fridays: 4:15pm – 5:45pm / Saturdays: 9am – 10:30am / 9:30am – 11am / 10.45am – 12.15pm
Main Stages (6-16yrs)
2 week trial: £50
Cobham Free School KT11 1TF:
Fridays: 4:30pm – 7:30pm / Saturdays: 9.45am – 12.45pm / 10am – 1pm / 1:30pm – 4:30pm
Further Stages (14 – 18yrs)
2 week trial: £50
Cobham Free School KT11 1TF:
Fridays: 5:00pm – 8:00pm
For more details, visit the website.
To find out more about local clubs/classes, please visit the Clubs/Classes section of the Raring2go! website.
For information on local holiday holiday clubs and classes, please visit the Holiday Clubs section of the Raring2go! website.