Holiday Clubs, Classes and Workshops – Whit and Summer 2022
* Local to Altrincham & Sale *
It's easy to keep the children entertained during the school holidays with Raring2go! with endless ideas of things to do and places to go.
If you're looking for childcare or simply looking for new, fun activities for your children to try, see our list of ideas for holiday clubs below.
Information currently being updated, so please keep checking back…
Do you run a holiday club? To include your details below please email altrincham@raring2go.co.uk.
---
Superstars Sports Clubs – 3 venues in Altrincham, Timperley and Sale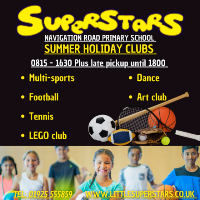 Sale High School, Norris Road, Sale, M33 3JR
WHIT: 30th May – 1st June and 6th – 10th June
SUMMER: 25th July – 2nd September

Navigation Primary School Hawarden Road, Altrincham. WA14 1NG
WHIT: 30th May – 1st June and 6th – 10th June
SUMMER: 25th July – 2nd September

Timperley Sports Club, WA15 7LU
WHIT: 30th May – 1st June and 6th – 10th June
SUMMER: 25th July – 2nd September

Choice of Multi Sports, football, dance, trampolining, Lego, art and tennis.
Visit the online booking system at superstars.class4kids.co.uk/camps or find out more at Holiday Clubs – Little Superstars
---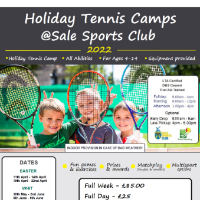 Holiday Tennis Camps at Sale Sports Club
Clarendon Crescent, Sale M33 2DE
WHIT: 30th May – 1st June and 6th – 9th June
SUMMER: 25th July – 2nd September (Mondays to Fridays)

Holiday Tennis Camp – All Abilities – For Ages 4-14 – Equipment Provided
We offer a wide range of activities both inside and out.  Great fun throughout the day with games aimed at individuals and also within groups to play team games! Indoor provision in case of bad weather
For more information or to book online visit https://clubspark.lta.org.uk/mptenniscoaching/coaching/camps or visit https://www.facebook.com/mptcoaching
---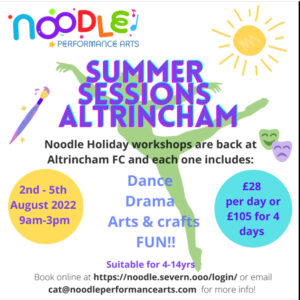 Noodle Performance Arts
Altrincham Football Club Community Sports Hall, Moss Ln, Hale, Altrincham WA15 8AP
SUMMER: 2nd – 5th August
9am-3pm
Dance, drama, Arts & crafts and fun! £28 per day or £105 for 4 days. Suitable for 4-14 years.
Book online at https://noodle.severn.ooo/login or email cat@noodleperformancearts.com for more info
---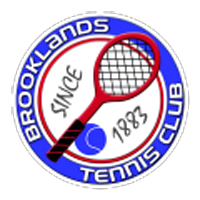 Brooklands Tennis Club Holiday Camps
Brooklands Sports Club, Whitehall Road, Sale, Cheshire, M33 3NL
WHIT: 30th May – 1st June and 6th – 10th June
SUMMER: 25th July – 2nd September
9am-4pm. Children can expect technical tennis coaching and fun games throughout the day. There will also be a Brooklands Tennis Camp T Shirt to be won each day.
Enjoy lots of games, ball & fitness skills, tennis, squash, racquet rounders, cardio tennis, jail & wipeout to name a few! Indoor provision available too.
Half day and Full day sessions available. Early drop off and late stay also available.
For queries contact brooklandstennisclub@yahoo.com or visit Brooklands Whit Tennis Camp – Members Portal
---
Kids Collective
Bollin Primary School, Apsley Grove, Bowdon, Altrincham WA14 3AH
WHIT: 30th May – 10th June (Excluding BH)
All information and bookings are made via our online booking system located on our website www.kidscollective.co.uk
0161 980 0003 / iwanttobe@kids-collective.co.uk
---
The Football Fun Factory
Blessed Thomas Holford Catholic College, Urban Road, Altrincham
WHIT: May 30th, 31st and June 1st, 9:00 – 3:30pm
SUMMER: 25th to 29th July and 8th to 12th August
A truly unique football experience with our inflatable pitch, inflatable goal and our inflatable dartboard
joe@thefootballfunfactory.co.uk
https://www.thefootballfunfactory.co.uk/camps
---
Prestige Sports Programmes (PSP)
Holy Family Catholic Primary School, Old Hall Road, Sale, M33 2JA
WHIT: May 23rd – June 3rd (excluding bank holiday 30th May)  
Multi-Sports Camp, keeping children active throughout half term. Offering a variety of fun sports and games. From 7:30am – 5:30pm.
0161 369 3729
---
Invitation 2 Play
Carrington Lane Methodist Church, Ennerdale Drive, Sale, M33 5NE
WHIT: 30th of May to 10th of June
SUMMER: 26th July to 2nd September
https://www.facebook.com/Invitation2playBASC/  ,  https://www.invitation2play.com/, 07932566104
---
Footlights Sale
Sale Moor Community Centre, Norris Rd, M33 3JR
SUMMER: https://www.footlightstheatre.co.uk/hssale/  (All dates can be seen here)
Act, Sing, Dance! Create a show in a week & much more at Footlights Sale!
Contact: sale@footlightstheatre.co.uk or WhatsApp Business – 07828204004 or https://www.footlightstheatre.co.uk/hssale/ (You are also able to book via this link & see what is sold out already)
---
Heyes Grove Sports Camps
Heyes Grove Tennis Club
WHIT: Tuesday 31st May – Friday 3rd June (first week) / Tuesday 7th – Thursday 9th June (2nd week)
SUMMER: Summer dates are Tue-Thu each week over summer holidays. 
Whit multi-sports camps providing tennis, dodgeball, football, hockey, capture the flag and other fun games in a super safe environment.
June Rendell Altrincham Dance Academy Summer School
74 Ellesmere Road, WA14 1JD.
SUMMER: Cinderella: 08 – 12 Aug / Encanto: 22 – 26 Aug
Dance, drama and singing (ages 3+)
---
Get Set Go Timperley
Holy Cross Church, Park Road, Timperley, WA15 6QG
WHIT: 31st May (8am-5pm), 1st June (8am-5pm), 2nd June (10am-3pm)
---
Sale Sports Club – Multi Sports Holiday Camps
Sale Sports Club, Rookwood, Clarendon Crescent, Sale, M33 2DE
WHIT: 30th May-1st June and 6th-10th June.
SUMMER: 25th July – 2nd September (Monday to Friday)
Fun filled multi-sports camp with qualified coaches for only £25 a day from 8.15am – 5.30pm, book at https://webcollect.org.uk/salesc
---
We'll be adding more information as it becomes available – so keep checking back for more.
** Please remember to let our holiday club providers know that you saw them on the Raring2go! website **