Cakes Biscuits & Sweet Treats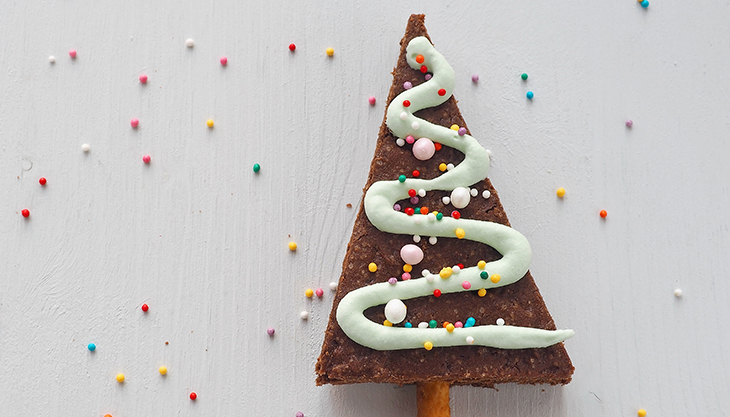 Makes 8 Portions
Not Suitable for freezing
Preparation 15 minutes
0 minutes cooking time
140 C°, 275 F°, Gas Mark 1
Ingredients
A round cake of your choice – chocolate, sponge or brownies work well
Green icing or white chocolate melted and coloured green
Round sweets such as Smarties or M&M's
Lolly pop sticks
Method
Cut the cake into 8 equal triangles (see diagram below)
Push a lolly pop stick into the 'bottom' of each 'tree'
Using a piping bag (or small freezer bag with a small corner cut off) to pipe the green in zig zags
Stick the sweets on with more green icing/chocolate
Leave so the icing/chocolate can dry
Enjoy!
You could also use brownies, shortbread or even pizza…any round food that you can cut into triangles! (Just make sure you decorate the pizza with pesto or similar and savoury toppings, not sweets!