New Year's Eve ideas for the whole family – Manchester, Altrincham & Sale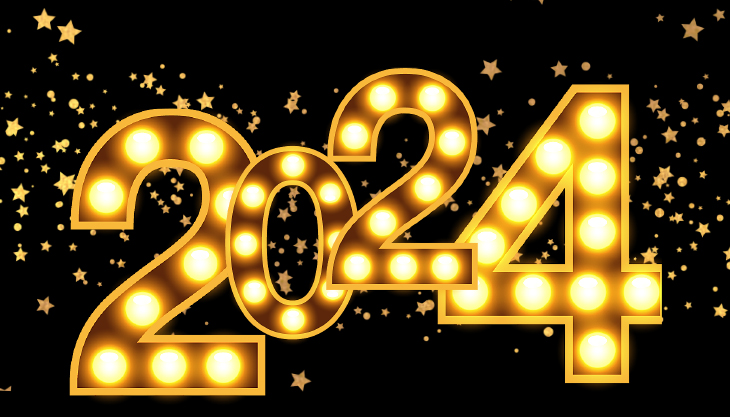 New Year's Eve ideas for the whole family
Ah, New Year's Eve – that magical night filled with excitement, hope and the promise of new beginnings. For families with little ones whose bedtime is long before the clock strikes midnight, the celebration can take on a whole new, and equally delightful, meaning.
If staying up until midnight feels like a stretch, but you want to party like it's 2024 and still be tucked up with a cup of tea and your slippers by 10pm, we have some ideas for you!…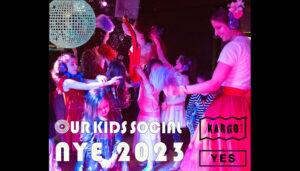 Our Kids Social know what it's like once you have kids and NYE is a different kind of event. So they created their OKS version for you to all enjoy – wear the kids out, stay for a long lunch then enjoy the rest of your day!
With their legendary silent disco headsets playing their kids' pop channel and Helen from Hyperreal DJS spinning the tunes on the dance floor they promise serious good time morning vibes! Plus all the NYE arts and crafts you come to expect from their fab family parties. Check out www.ourkids.social for details.
"Countdown Bags" Create a little countdown adventure by making Countdown Bags for your kids. Fill small bags with age-appropriate treats, activities, or surprises, each one to be opened at an appointed hour as you countdown to the "New Year" (which you can set to an earlier, more manageable time).
Atlantic Bowl – Big Bens Bash Looking for something to do to bring 2023 to an end? Come bowling with Atlantic Bowl's Big Bens Bash offer! Book now at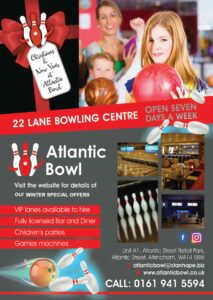 www.atlanticbowl.com
Family Movie Night Pick a couple of family-friendly movies, pop some popcorn, and snuggle up together on the sofa. You can even have a "midnight" movie with a fun twist – let the kids wear pyjamas and pretend they're staying up super late. Make it a special event with cosy blankets and their favorite snacks.
Make a "New Year's Time Capsule" This is a wonderful tradition to start. Gather your family together and have each member create a time capsule with things like drawings, notes, or small mementos from the past year. Store them away and open them on New Year's Day the following year for a heartwarming stroll down memory lane.
Follow the latest TikTok trend and throw yourself a Colour theme party. Choose your colour wisely as you'll only be able to dress, eat and drink items of that colour!
Remember, New Year's Eve is about family, love, and making lasting memories. Whether your little ones are tucked in bed by 8pm or you make it to midnight, these ideas will ensure that your celebration is filled with warmth and happiness. Here's to a Happy New Year!