10% discount at Crocky Trail this Summer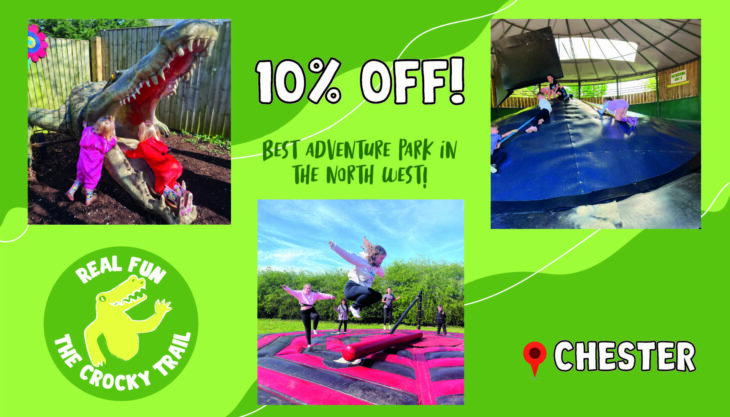 Click here to book your special 10% Crocky Trail discounted rate this Summer
If you haven't heard about it, the Crocky Trail is a kids' and adults' outdoor play paradise with tons of activities for joyful souls.
You may have experienced the excitement of family fun parks before, but nothing can prepare you for what the Crocky has to offer. Our outdoor playland is set in acres of lush greenery and jam-packed with spine-tingling attractions. You are heartily invited to spend a day out in Chester to shriek with joy (and maybe a little fear) at:
Winding paths filled with amusement
Riveting tunnels and mazes
Gravity-defying waterslides and high-speed rides
Traps, games, castles and even goats
Thrill-seekers and tireless explorers, get ready to scream, laugh, jump and slide your way into an incredible adventure park in Waverton. Here comes an adventure that's beyond compare. Climb if you dare. Slide if you are ready for our gravity-defying slides. Spin if you are adventurous enough. Head off to Chester for a fun-packed day out and a unique outdoor family experience. Bring your kids and put your courage and spirit of adventure to the test!
Find out here about your 10% discount or discover more about The Crocky Trail here