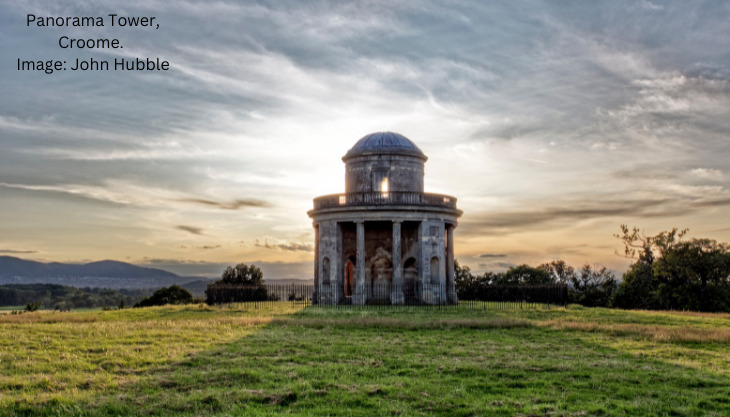 Spring in the great outdoors at Croome 
 If getting closer to nature and being outside makes you feel great, then Croome is the perfect place to visit. As new life emerges, spring brings an opportunity to see inspiring open views across the 'Capability' Brown designed landscape towards the Malvern Hills, as well as incredible details in nature by looking closely at spring flowers, bees, butterflies, birds and more.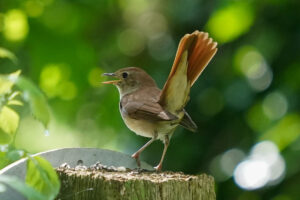 There are acres of outdoor space, with lakes, meadows, wetlands, woodland, and gardens, all of which provide habitats for a wide variety of flora, fauna, and funga. So put on your walking boots, bring your camera, and discover the wellbeing effects of being in the great outdoors at Croome. 
 Katherine Alker, Garden and Outdoors Manager at Croome said 'Croome is particularly lovely in spring – the days are getting longer, and the warmth of the sun encourages bees and butterflies out into the garden. Come and enjoy great views from the balcony at the Panorama Tower on Open Days and find out more about the garden on a tour with our wonderful volunteers.' 
 Throughout 2023 there are lots of outdoor events planned but here's a few of the upcoming events to give you a taster of what you might find: 

Panorama Tower open days: 
 Normally closed to the public, Panorama Tower, one of Worcestershire's most recognisable landmarks, with panoramic views across Worcestershire, Herefordshire, and Gloucestershire, will be open to visitors throughout 2023.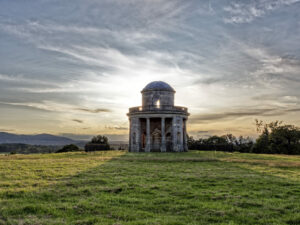 You might have spotted this early 19th century building as you travel along the M5 motorway or from the roads around Croome. It was designed by James Wyatt in 1801 for the 6th Earl of Coventry, and once you stand on the balcony, you'll understand why he chose this location for this beautiful building.  
 Speak to our Visitor Welcome team for information about the walk to the Panorama Tower or purchase a Croome Walks map from the shop for £2.50 which has walks to the 3 eye-catcher buildings and lots more information about the park too. Entrance to the Panorama Tower is free (normal admission to Croome applies), but donations on the door are welcome. 
 Spring open days are 19th April and 19th May 2023, with more dates in summer and autumn. Check their website for all available dates and times.  
Dawn Chorus Walk: 
 Enjoy an early morning walk with the Rangers and listen to the dawn chorus at Croome on Sunday 7th May. It will be an early 5am start but you will hear a range of birds, hopefully including nightingales which breed in the woodlands.  
 After a 3 to 4 mile walk across the garden and parkland with opportunities to enjoy varied birdsong, you will return to the visitor centre at around 8.30am, where you can have a hot drink and a pastry, included in the event ticket price of £16. 
 For more information and to book, visit their website www.nationaltrust.org.uk/croome 
 Garden Tours 
Spring at Croome: Find out more about the history and restoration of the garden and park at Croome on one of their volunteer-led tours.  
 Designed in the eighteenth century by Lancelot 'Capability' Brown (so named for finding the 'capabilities' in his clients' estates), Croome was his first large-scale commission. 
 He was the most famous landscape designer and architect of the eighteenth century, redesigning hundreds of parks and gardens throughout Britain and developing the natural looking English landscape style, renowned throughout the world.  
 In 1996, the National Trust acquired the landscape park at Croome and set about rescuing 'Capability' Brown's landscape from almost total loss. 
 The garden tours reveal details of that restoration as well as the incredible engineering behind this natural looking landscape, with plenty of opportunities to ask questions and enjoy spending time outdoors. 
 Taking place every Wednesday throughout April and May at 11am, and every other Thursday at 2pm, the tours last for approximately 1 hour. This is a free tour (normal admission applies).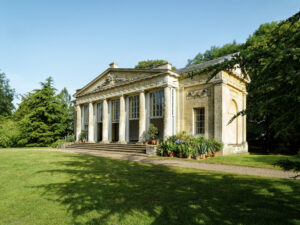 Note: Events may be cancelled in extreme weather conditions (check their website for updates). Dogs are welcome on the garden tours and Panorama Tower open days but not on the dawn chorus walk. 
Croome opening hours: Croome parkland opening hours from 6 March to the 29 October are 10am until 5pm, after which they will move to winter opening times. 
Image credits: John Hubble | Brian Trott