Best children's books for the New Year from Kenilworth Books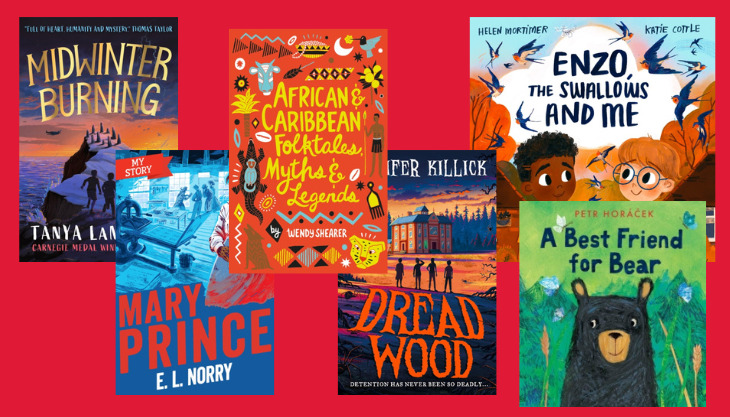 Tamsin Rosewell from Kenilworth Books has pulled together this collection of the best children's books for you to choose for your child's next read for the New Year.
A Best Friend for Bear
By Petr Horáček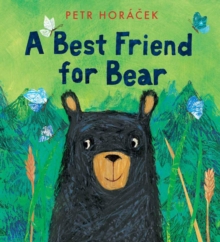 A delightful, and stunningly illustrated picture book about a charming bear duo on an adventure to find a best friend.
Black Bear is feeling lonely, so he decides to look for a friend. Luckily, he meets Brown Bear, who is in the same situation! The bears decide to search for a friend together. They search everywhere, but their elusive friend is nowhere to be found. Or have they been right there all along? With beautiful artwork and heart-warming text, this is a beautiful picture book from the Kate Greenaway Medal-shortlisted Petr Horáček. With signed, hardback editions available at Kenilworth Books, this book is a perfect gift for a birthday or other celebration.
Enzo, The Swallows and Me
By Helen Mortimer and Katie Cottle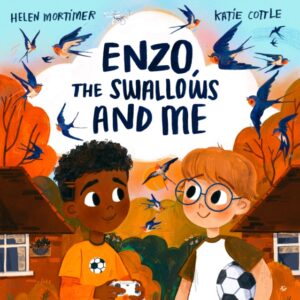 When Jack meets new neighbour, Enzo, the two boys become best friends straight away. Like the swallows that they love to watch with each other, Enzo has come from South Africa. But also like the swallows, Enzo must go back when the autumn comes. Will the close bond that holds Jack and Enzo together be just as strong when they are far apart?
A beautiful, gentle story about nature and technology from award-winning Warwickshire publisher, Owlet Press. Both can be amazing and both can connect us with those we love.
Mary Prince – My Story
By E.L. Norry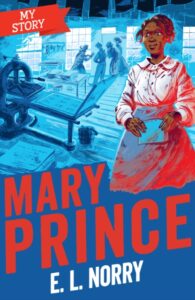 'At night I would whisper to myself, 'run, escape…freedom!'. I kept each word safe and secret, hoping that in the future I would have the change to use them'.
A beautifully written narrative non-fiction book telling the story of anti-slavery campaigner, Mary Prince. Bermuda, 1800 and the age of slavery. Thirteen-year-old Mary is being taken to market where she will be sold. Leaving behind everything she knows, Mary faces a life of hard work and cruelty. Later in life, Mary is presented with the opportunity to move to England, where the laws of slavery are slowly changing. Is this her chance to escape enslavement and share her story with the world?
Midwinter Burning
By Tanya Landman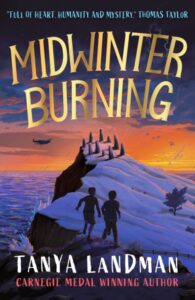 An historical time-slip adventure from the Carnegie Medal-winning author of Apache and Buffalo Soldier.
Alfie Wright? Alfie Wrong, more like. Alfie has never really fitted in anywhere – he doesn't have any friends, and even his mum seems embarrassed of him. So when he's evacuated to a farm in rural Devon run by kind old Aunt Bell and her gentle giant of a son, Alfie can't believe his luck. The War seems a long way off, and among the cows and pigs and geese Alfie's happier than he's ever been – especially when he makes friends with one of the local boys, Snidge. But Snidge, for all his friendliness, is not all he appears. And the mystery that surrounds him seems to be connected to the Midwinter Burning, an annual ritual held at the Standing Stones, high up on the cliffs. Aunt Bell says it's all just a bit of harmless superstition, but when Snidge goes missing, Alfie finally discovers who his friend really is – and relives the true horror of the legend…
Dread Wood
By Jennifer Killick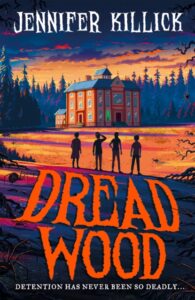 Welcome to Dread Wood High, it's a scream…! When classmates Angelo, Hallie, Gustav and Maira are forced to come to school on a Saturday, they already think it's the worst day ever. But they're wrong. Things are about to get seriously scary!
What has dragged their teacher underground? Why do the creepy caretakers keep humming the tune to Incy Wincy spider? All alone and trapped at school, the gang's only hope is to figure out why they are being targeted. But they'd better be quick. Because something is lurking in the shadows and it is out for revenge.
African and Caribbean Folktales, Myths and Legends
Retold by Wendy Shearer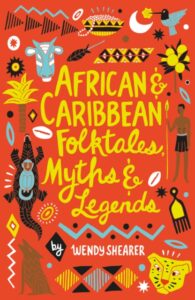 Enjoy a rich collection of folktales, myths and legends from all over Africa and the Caribbean. From the trickster tales of Anansi the spider, to the story of how the leopard got his spots; from the tale of the king who wanted to touch the moon, and a night to dance away with the Headless Dance, to Aunt Misery's magical starfruit tree. This book includes traditional favourites and classic folktales and mythology.
Wendy Shearer is a British-Guyanese Author and Professional Storyteller. She regularly performs at institutions across the arts including The British Museum, Museum of London, Royal Academy of Arts, The Barbican and Eden Project, bringing stories to life through her engaging storytelling.