National Trust partners with disability charity Sense in the West Midlands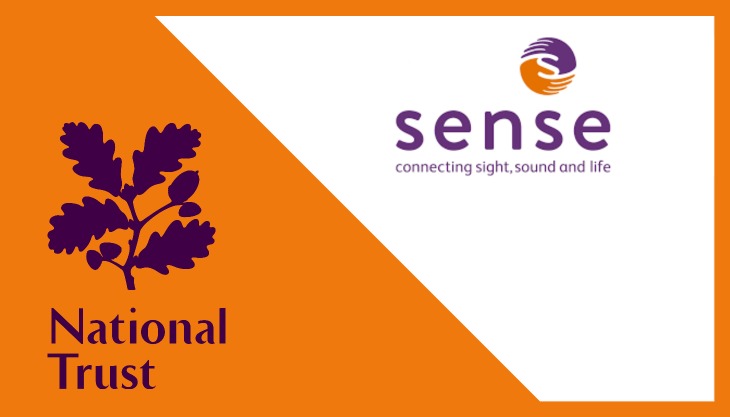 The National Trust and national disability charity Sense have joined forces to welcome people with complex disabilities in September. They would like them to experience and explore heritage and horticulture at National Trust properties in the West Midlands.
Wightwick Manor in Wolverhampton and Croome in Worcestershire have been working with Sense to welcome people with complex disabilities to experience their gardens like never before.
The pilot project, funded by National Lottery Heritage Fund, allows disabled people to feel plants and experience heritage and horticulture like never before. 'Internal Garden', designed by sound artist and long-time Sense supporter Justin Wiggan, uses technology to translate electrical currents existing on the surfaces of plants into sounds and vibrations. Audiences connect with the plants so they can both hear and feel their interactions using SubPac wearable vests. People with complex disabilities are then able to create deeper and more immediate connections with plant-life and nature in a way that wouldn't otherwise be possible.
During the course of the summer, workshops have taken place at both properties where disabled people were invited to use the technology to explore their surroundings. Over 200 people have interacted with the technology and experienced each garden like never before. The outcome is a series of bespoke recorded 'soundscapes' of plants and people from the gardens, which were used to create audio installations open to the public during September.
Genevieve Pearson, Experiences and Partnerships Curator for National Trust said:
"We're delighted to be collaborating with Sense and to learn from their expertise. It's profoundly inspiring to play a part in enabling people to connect with places in meaningful and expressive ways."
Stephanie Tyrell, Head of Arts and Wellbeing at Sense said of the project:
"This project has been a fabulous way to bring the two charities together. We're so pleased with the impact of the project. We have created exciting and innovative spaces for people with complex disabilities. They can now connect to plants and heritage at the National Trust.
The project has opened up new conversations and has enabled people from diverse backgrounds to come together to share new experiences."
One participant of a workshop at Croome Court said of their experience:
"We are frequent visitors to Croome. To have the ability to interact with plants in this way was interesting and amazing. Hearing plants was a totally new experience."
Stephanie added:
"National Trust have been brilliant at further progressing their access for people with disabilities. We can't wait to share the installations and soundscapes of each garden with the public. Also to enable the heritage and people we support to be front and centre."
The installations are open to the public during September and will be free to attend during visits to the properties.
Wightwick Manor – Saturday 10 and Sunday 11 September
Croome – Saturday 24 and Sunday 25 September
For more information about the project, contact Sense's Arts team by emailing artsandwellbeing@sense.org.uk.