Flip Out Hereford Summer Membership Offer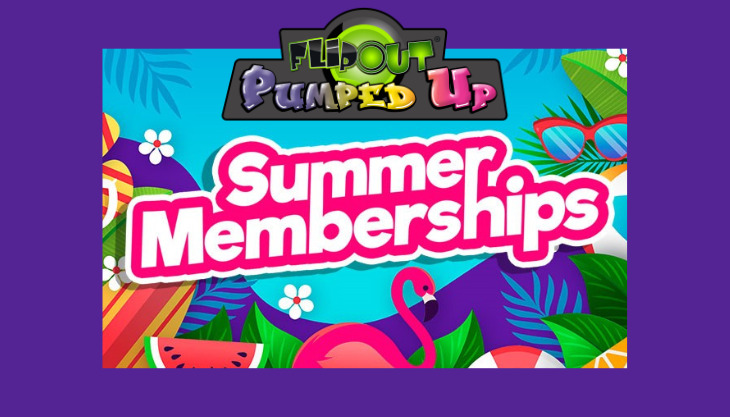 SIX weeks of 'All You Can Bounce' for just £50
Flip Out in Hereford are offering a membership for the summer '22 holidays, ensuring families can enjoy affordable fun throughout the entire six week break.
Summer members will be able to bounce as many times as they like from 25th July – 4th September 2022.
Thirsty work? Summer Members will also get 10% off in the cafe too!
2 types of memberships are available, but you will have to be quick! There are a limited number of membership cards, so get yours now, and make the most of the savings by using it unlimited times for the whole 6 weeks!
1 hour unlimited sessions: £50
2 hour unlimited sessions: £65
💚 Visits are 1 hour or 2 hour sessions per day per person (only the pass holder can use)
💚 Non-transferable. Valid from 25th of July until 4th of September, 2022. Not valid for packages, other promotions or add-ons including After Dark, SEN Sessions or private events.
💚 Summer Passes are for walk in (subject to capacity) or Phone booking only. Cannot be booked on line.
💚 Price excludes socks. Standard Flip Out T&Cs apply.
To get your summer membership card, click here and select 25th July from the calendar.
Don't want the summer to end?
Flip Out Hereford also offer an annual membership… AND the 2 hour annual membership includes After Dark sessions too!
For the annual membership, click here and select today's date.
Find out more about Flip Out Hereford here.