Exhibitions and events – May 22 at Sheffield Museums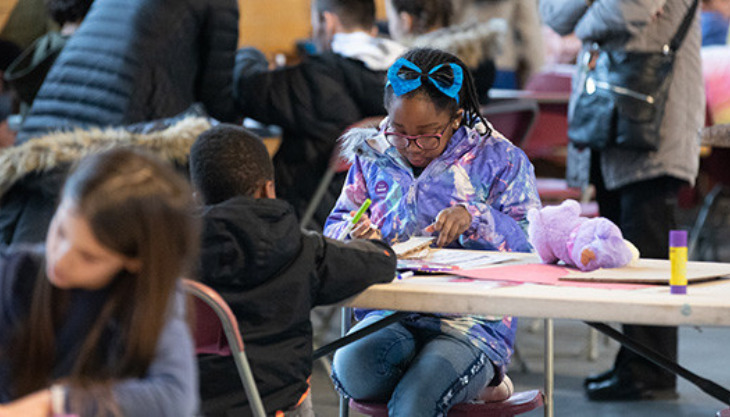 Sheffield Museums Trust is the charity that operates six of the city's museums and heritage sites: Abbeydale Industrial Hamlet, Graves Gallery, Kelham Island Museum, Millennium Gallery, Shepherd Wheel Workshop and Weston Park Museum.
Find out how you can help us keep your museums open and free for everyone to enjoy.
Coming soon:
Brought to Light – The Remarkable Bateman Collection
27 May 2022 – 15 Jan 2023
Weston Park Museum
Free entry, please donate 
Thomas Bateman (1821–1861) was fascinated by the past and ahead of his time. A pioneering Victorian antiquarian, he founded a museum at his Derbyshire home presenting artefacts and specimens from across the globe.
Bateman's extensive excavations in the Peak District expanded his family's collection. When the museum closed in the 1890s, Sheffield joined some of the world's leading museums in acquiring parts of its holdings. Today, much of the city's local archaeology collection, as well as minerals, ceramics, metalwork and fossils, can be traced to Bateman. Brought to Light will explore both Bateman's legacy and the reality of how civic museum collections like Sheffield's were established.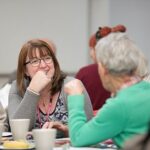 Cuppa at the Museum
Tue 10 May, 1 – 3pm 
Kelham Island Museum
Free, just drop in
Our regular, relaxed sessions for people living with Dementia or memory issues, their carers and friends return to Kelham Island Museum this month . This session's theme is Making a Mark: Let's Get Creative. Free tea and coffee provided.

Online Talk: The Appearance of Ghosts
Wed 11 May, 6 – 7pm 
Online
Free, booking recommended
Can the dead return to haunt the living? The idea is deeply rooted in our imaginations. For centuries we have told each other stories about ghosts, and they have made a huge impact on our cultural life, appearing in plays and poems, novels and stories, ballads and caricatures, paintings and photographs. In association with the Not Without My Ghosts exhibition, join Susan Owens, author of The Ghost: A Cultural History, to explore why our obsession with the ghostly is so enduring and what it reveals about us.

Pete McKee: Don't Adjust Your Mindset
Fri 13 May – Sun 22 May 2022
Millennum Gallery
Free entry
Don't Adjust Your Mindset is a mixed media exhibition by Pete McKee that represents the greatest seismic shift in his long and distinguished career.
The show explores modern British life and how we communicate today. Pete's inspiration for DAYM arose during the lockdowns when we spent so much time on our phones. Digital dependence, climate change, internet fame and police brutality are just some of the themes that reflect the information he was bombarded with when scrolling through social media.
Kelham Makes: Leather Key Fobs
Sat 14 May, various times, 30 minutes
Kelham Island Museum
£9, booking essential
Learn how to make your own British Leather key fob using traditional craft techniques and personalise it with the initials of your choice.
Catherine Edwards, a luxury leather goods designer maker, will guide you step by step to make your key fob – the perfect gift for a family member, friend, Father's Day or you! This workshop is a great introduction to working with leather, covering a range of skills, and using a variety of tools.

Half-Term family activities at Sheffield Museums
Tue 31 May, Kelham Island Museum 
Wed 1 Jun, Millennium Gallery
Thu 2 Jun, Weston Park Museum
12 – 3pm
Free, just drop in – donations welcome 
We've got lots of fun family activities lined up for you this Half-Term – create a magnificent metallic picture, explore life in the 1950s and get inspired by the Platinum Jubilee!
Lunchtime Talk: Last Orders – A Look Back at the Great Days of the Sheffield Pub
Tue 17 May, 1 – 1.45pm
Weston Park Museum
Free, booking recommended
Ron Clayton – local bon viveur – talks Sheffield pubs like no one else can and laments the decline of a Great British tradition, as well as Ward's Fine Malt Ales. From the Meadow Street Hotel to the Northern Monkey, be regaled with tales of Sheffield's best historic watering holes.
Saturday Art Workshop: Botanical Drawing
Sat 21 May, 10.30am – 4pm
Millennium Gallery
£60, booking recommended
Join botanical artist and jewellery designer, Josephine Gomersall for a botanical drawing workshop at the Millennium Gallery.  As a Fellow member of the Society of Botanical Artists and a member of the Florilegium Society at Sheffield Botanical Gardens, Josephine will share with you her experience, in a relaxing and tranquil setting, filled with colourful, delicate seasonal flower arrangements.
Talk: Precision Engineering – A History of Sheffield Micrometers
Wed 25 May, 2 – 3pm
Kelham Island Museum
Free, booking information at hawleytoolcollection.com 
Sheffield is a centre of excellence in the manufacture of precision engineering hand tools. Join us for this free talk on a history of some of the leaders in their field; Shardlow Micrometers, Moore and Wright and James Chesterman.
Jubilee Celebration
Mon 30 May, 11am – 4pm
Weston Park Museum
Free, just drop in
Join us at Weston Park Museum to celebrate the Queen's Platinum Jubilee. Our Curator of Social History, Clara Morgan, and team will be sharing some special objects relating to the Coronation and the Royal Family from the city's collections.
To find more loca things to do visit our What's On pages