The importance of Changing Places toilets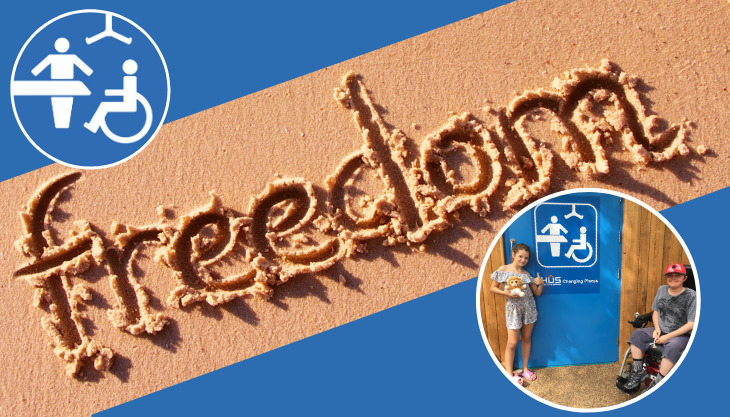 I think I can speak for all parents when I say that planning a family day out with little ones is rarely a straightforward process. You've got to make packed lunches, come up with enough adventures to keep them occupied, and prepare for the countless toilet breaks they'll need to avoid any accidents!
But, what if using a public toilet isn't that simple? What if, rather than spending your time planning the fun things you could be doing with your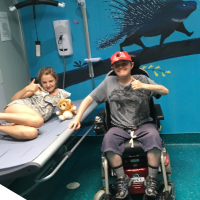 family, you're forced to structure your day around where and when you'll be able to access a Changing Places toilet?
This is certainly true for my family. My son lives with Duchenne muscular dystrophy, a muscle-wasting condition that means he uses a wheelchair and has additional toileting needs that a standard disabled access toilet doesn't facilitate. Over the years we've had to cut days short, miss out on exciting trips, and even decide it's less hassle if we just stayed in – and all because of a lack of Changing Places toilets.
I work as the Changing Places Manager for Muscular Dystrophy UK, the charity for 70,000 people living with a muscle-wasting condition. We have been co-chairs of the Changing Places Consortium since 2017. PAMIS are our partners in Scotland, and together we continue to campaign for a greater installation of these vital toilets across the country, of which there are currently just 1,500.
What are Changing Places toilets and why are they so important?
Changing Places toilets are larger accessible toilets for people with severe disabilities like muscle-wasting conditions and cerebral palsy who cannot use standard disabled toilets.
A Changing Places toilet includes equipment such as hoists, curtains, adult-sized changing benches and space for carers, so that those who need them can go to the toilet safely and with dignity.
In their absence, disabled people and/or carers face:
•    limiting what they drink to avoid needing the toilet when they are out – risking dehydration and urinary tract infections
•    sitting in soiled clothing or dirty nappies until a suitable toilet is found or they return home
•    having to change a loved one on a dirty toilet floor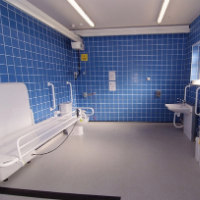 •    manually lifting someone out of their wheelchair – risking safety
•    reducing their time out of the house – restricting their social lives
Having access to these toilets is vital for not just my family when planning days out, but for the 250,000 people living in the UK who rely on them. Like us, these families have to reconsider going to the beach, holidays away, visiting tourist attractions, and even simple trips to the supermarket.
As the world begins to reopen, tens of thousands of Changing Places users will indeed be looking forward to enjoying days out, but families shouldn't have to plan their social lives around where the nearest one is located. With a lack of Changing Places toilets, many people are effectively excluded from being able to do the things that they want to and feel forced to stay in the home. This echo of lockdown life is a daily reality for many Changing Places users.
Since Muscular Dystrophy UK has been co-chairs of the Consortium, we've seen some really exciting changes happen, including greater access to Changing Places toilets in Premier League football stadiums, in motorway service stations, and regulations that came into effect from 1 January this year which mean the toilets must be provided in certain new buildings.
Most recently, in March we were delighted that the Ministry for Communities, Housing & Local Government announced it was rolling out a £30m fund to install more Changing Places toilets in existing buildings in England. First mentioned in the 2020 Budget, Muscular Dystrophy UK will provide support to local authorities who will be invited to "opt in" to receive a proportion of the funding to install the toilets in their communities.
As both a Changing Places mum and campaigner, this will make planning trips so much easier and will enable families to take part in more days out if they are in closer proximity to a Changing Places toilet. This is certainly a step in the right direction, but we mustn't be complacent. Because every person has the right to use a public toilet that is appropriate for their needs when they need to.
So, as we roll into summer, Muscular Dystrophy UK would love for more people to campaign for improving access to Changing Places toilets, for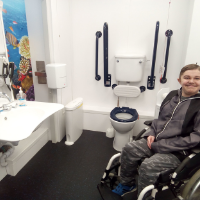 more buildings to   pledge to install one, and for greater awareness of just how vital they are.
For more information and to find your nearest Changing Places toilet, please visit the Consortium website at www.changing-places.org