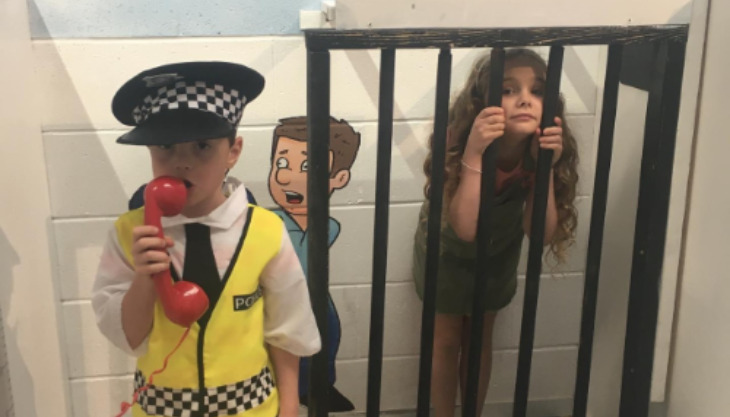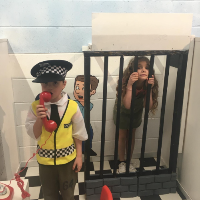 Role play is an effective way for children to make sense of the world around them and helps develop their imaginations. It also helps them to develop communication and language skills and will encourage them to explore and investigate. We are really luckily to have several role play centre's within our area so here's a round up:
Role Play Centres
Gigglewicks Village, Unit 2, Network Centre, Colbourne Avenue, NE23 1WD.  
Gigglewicks Village which is located in Cramlington is open 6 days a week (Closed on a Monday) with various sessions available throughout the day. Children can play, dress up and use their imagination through role play, parents can join in the fun too or sit back and relax as the cafe area is ideally located right in the middle of the centre. Sessions a suitable for babies and children up to the age of about 6 but older children are very welcome if you feel they would benefit from this type of play. Play sessions cost £6 per child (children aged 0-11 months are £2), 1 free entry adult admission is included with a paying child and additional adults cost £3. FREE parking is available directly in front of the building. Special character events are a regular occurrence at Gigglewicks Village so follow their page on Facebook & Instagram for announcements. Birthday parties are also available.  For more information and to book a play session, please  CLICK HERE.
Believe & Be, 39 Medomsley Road, Consett, DH8 5HE.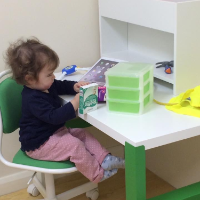 Believe & Be is an Award Winning Role Play Centre for Children up to age 7 based in Consett. They run sessions daily at 9.30 and 12.30 for 2 hours, where children can play in the child sized street, a street fully catered to young minds with props to allow their imaginations to run wild!
Role Play Peak – £6.50 per child
Role Play Off Peak – £5.50 per child
Fee includes entry for 1 adult, additional adults are £1 (Max 2 adults per child). CLICK HERE TO CHECK AVAILABILITY & TO BOOK
There is a small car park opposite but it is restricted to 2 hours, for a longer visit use DH8 5QP, which is just a 5 minute walk from Believe & Be.
My Little Place, 1-2 St. Mary's Wynd, Hexham, NE461LW. 
My Little Place is a recreational role play cafe offering role play scenarios, child can use their own imagination to engage. Adults can sit back and relax in a safe environment, enjoy a refreshment or even reignite their own curiosity. My Little Place is situated in the heart of Hexham and their opening times and sessions are:
Monday & Wednesday: 9.30am – 11am & 12noon – 2pm
Friday & Saturday: 9.30am – 11am, 12noon – 2pm & 3.30pm – 5pm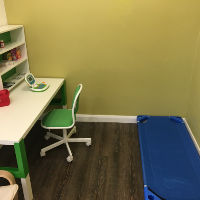 For children aged 0-2 years a session costs £2.50, £5 for children aged 2-8 years and additional adults are £1, spaces are limited so you are advised to book your sessions in advance. Please CLICK HERE for availability and to BOOK.
There is a range of parking within the town, the closest bays are located on Beaumont Street but these are limited to 2 hours, if you require a longer stay park in Wentworth/Waitrose car park and walk up. Please note that a parking disc is required, these cost £1 and can be bought from local businesses or council offices or use a disc from another council if you already have one.
Kids Role Play Blyth, Front Street, Blyth, NE24 4HW. 
Kids Role Play Blyth is based in North East Cake Supplies on Front Street. They are busy working behind the scenes and are hoping to be ready to reopen on Monday 17th.  Please CLICK HERE follow them on social media for their latest booking information. Sessions will run Monday to Saturday at the following times;  9.30am – 11am, 11.30am – 1pm  & 1.30pm – 3pm.  Sessions cost £4, children aged 0-11 months are free.
Round The Twist, Unit 28, Bellingham Drive, North Tyne Industrial Estate, Whitley Road, Benton, Newcastle upon Tyne, NE12 9SZ. 
As well as a huge soft play area, 9 hole crazy golf course you can now also find "Twistville" a special are dedicated for the under 5's. A little people village with everything from a construction site to sensory rooms. For admission information and to book CLICK HERE.
Lilyput Lane, 37 High Street, Felling, Gateshead, Tyne and Wear, NE10 9LU (Old Jobcentre Plus building). 
Lilyput Lane is a cute, child sized street perfect for role playing and imaginative play. The 'Lane' has a police station, house, beauty salon, café, shop, vet and doctors surgeries. All rooms are fully equipped with related toys so children can embrace each theme. For admission information and to book CLICK HERE.
Disclaimer – I have worked with some of the businesses listed above before but I have not been asked or paid to publish and share these ideas. I just thought it would be helpful so if you do visit any of these businesses please mention that you saw it in Raring2go! 
Fancy going swimming?  DIVE into our feature HERE……..