An exciting new Outdoor Adventure at Ironbridge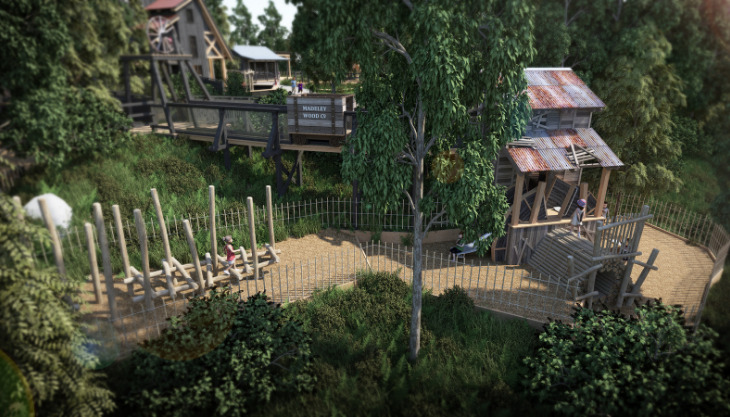 The fantastic new family-friendly outdoor adventure experience is now open at Blists Hill Victorian Town. With children locked down for the best part of a year or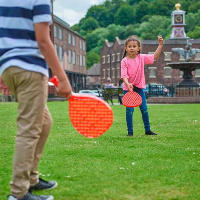 so, bosses at the Ironbridge Gorge Museum Trust said the unique outdoor adventure would be the only place for families to be this summer.  Exciting plans approved by Telford & Wrekin Council feature elevated walks above the woodland floor, a log-style basket swing, seesaw and lookout tower with a coal chute slide.
And visitors will be able to have unlimited access through the successful passport programme. Built among trees and inspired by the area's rich mining past, Shropshire's newest attraction will also feature wheelchair-accessible multi-level themed buildings, immersive play areas and a toddler zone with a faux mine-cart track, play buildings, a slide and miniature zip-line.  And when they're done playing, families will be able to get refreshments from a food and drink kiosk with a covered seating area.
The Ironbridge Gorge Museum Trust Chief Executive, Nick Ralls, said;
"We're so excited to be bringing this landmark project to life, it's a huge milestone development for us," said Mr Ralls. "We know this lockdown has been extremely difficult and that families are currently chomping at the bit to get out and about and have adventures, so now seems like the perfect time to give them a little teaser of what we'll have waiting for them this summer."
The Trust – a registered heritage conservation and education charity which cares for 35 listed buildings and structures in the Gorge – has called the experience the 'Madeley Wood Company Outdoor Adventure', after the Madeley Wood Company that historically ran mine operations on the site.
"Here at the Trust, we do everything we can to bring our proud local history to life for our visitors – and the new playground is another fantastic way for us to do this," said Mr Ralls.
"I'm delighted the scheme has now been approved by the Local Planning Authority and we can make a start on the next phase. Our museums might have been closed due to lockdown, but hopefully this project will show that we've been working relentlessly behind the scenes.
"We've got lots more exciting plans to put into place too, so when we're finally able to welcome visitors back, they'll have lots of reasons to want to return again and again."
The play area has been designed by Creating Adventurous Places (CAP.Co), who are creating a similar playground on the Queen's Sandringham Estate and specialise in the design and build of truly immersive, imaginative, narrative led bespoke adventure play.
Mr Ralls added: "We're thrilled to be working with such a highly-respected partner as CAP.Co on the project. They are the best in their field and thanks to their planned prestigious Sandringham adventure playground on the Queen's estate, it seems they also have the Royal seal of approval too."
Accessibility and access for all has been a key design principle. Visitors of all ages and abilities can   p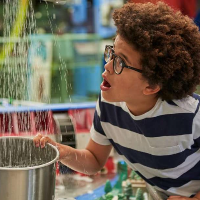 lay together on much of the built structure within the woodland and the Outdoor Adventure will be enclosed by a fence with a single entry and exit point.
The Trust will ensure the natural environment is protected as far as possible and will be enhancing the woodland and animal habitat management in the area as part of the project, including creation of new habitat spaces and adding bat and bird boxes and hibernation points.
The Ironbridge Gorge Museum Trust is one of the region's premier tourist attractions, sited at the birthplace of the Industrial Revolution with 10 museums along the Gorge.
The Ironbridge Gorge was designated as a UNESCO World Heritage Site in 1986 and to date approximately 16 million tourists have visited the Ironbridge Gorge Museums.
Caption:   CGI image of a section of the new 'Madeley Wood Company Outdoor Adventure' at Blists Hill Victorian Town, one of the Ironbridge Gorge Museums i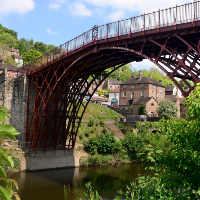 n Telford, Shropshire.