5 Ideas For a Fun Family Day Out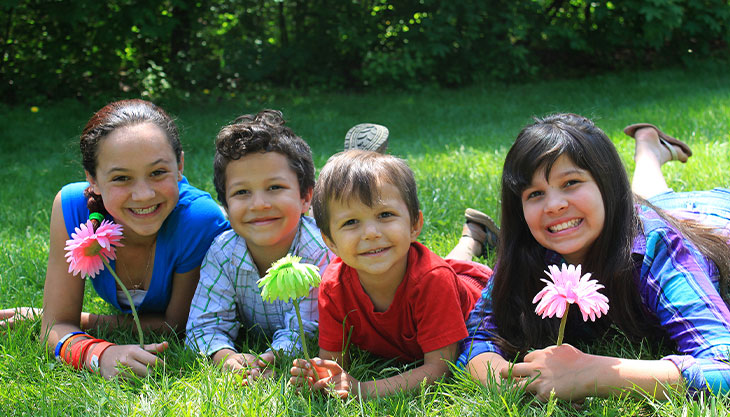 The sun is shining and the birds are singing, so it's the perfect day to get the family outside to breathe in that fresh air and do something together in the great outdoors. Sure, spending time in nature can come at a muddy price, but getting messy is part of the fun. It's good to take your kids outside, even if it means cleaning grass stains out of their clothes afterwards. Research shows that getting children outdoors and active is the best way to ensure good health as they grow up. What activities will keep you all happy? Take a look at these five for inspiration.
1. Start gardening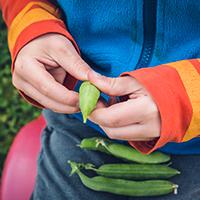 If you have your own garden or an allotment these are ideal spots to spend time with the family. Get the gardening tools out and all get stuck in together. Grow plants that you can then eat, like tomatoes, and your kids will learn about the food cycle too. The likelihood is there'll be a few dirty knees and stained clothes, but once you've learned how to get grass stains out you can relax about a bit of dirt.
2. Get on your bikes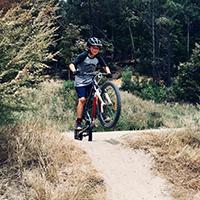 For keen cyclists, a day out on the bikes is bliss. When you're cycling with kids it's important to swot up on a few safety tips first, to ensure everyone is protected. Of course helmets are a must-have, but so too is reflective, bright clothing. Plan your journey in advance, and if you're heading into the countryside, tell everyone to give animals plenty of room and avoid scaring them with the bell.
3. Have a picnic
Whether you're going on a bike ride or a long walk you'll want to refuel, and what better way to enjoy a sunny day than a picnic? Spread out the rug, bring out the food and enjoy eating al fresco together. It can be as simple as sandwiches, fruit, vegetable sticks and water. Remember to bring a bag with you to tidy away the rubbish, and teach your kids at the same time about the importance of keeping green spaces green rather than littered.
4. Create a bug hotel
There are so many benefits to spending time outside, like discovering nature and learning about animals. Help your kids have a positive impact on the environment by building a bug hotel or wildlife stack together, to provide a safe haven for creatures. Gather together natural materials such as hollow bamboo canes, pine cones, barks, twigs and moss, and useful bits and bobs like old tiles for the roof, terracotta pots, and wooden pallets or bricks for the base. As well as helping creepy crawlies, larger ones might also be used by hedgehogs.
5. Build a teepee
Kids love to build dens, so how about joining together to build a teepee? They'll learn about teamwork and problem solving, plus it's a great way to develop hand-eye coordination. All you need are some large sticks, which you tie together at the top to create the frame, and push down into the soil to create a solid base. Then drape an old sheet over to make your very own hideaway. This will also provide some welcome shade on sunny days!
Now you're inspired to give one or more of these ideas a go, you can start planning your next sunny day family adventure outside.