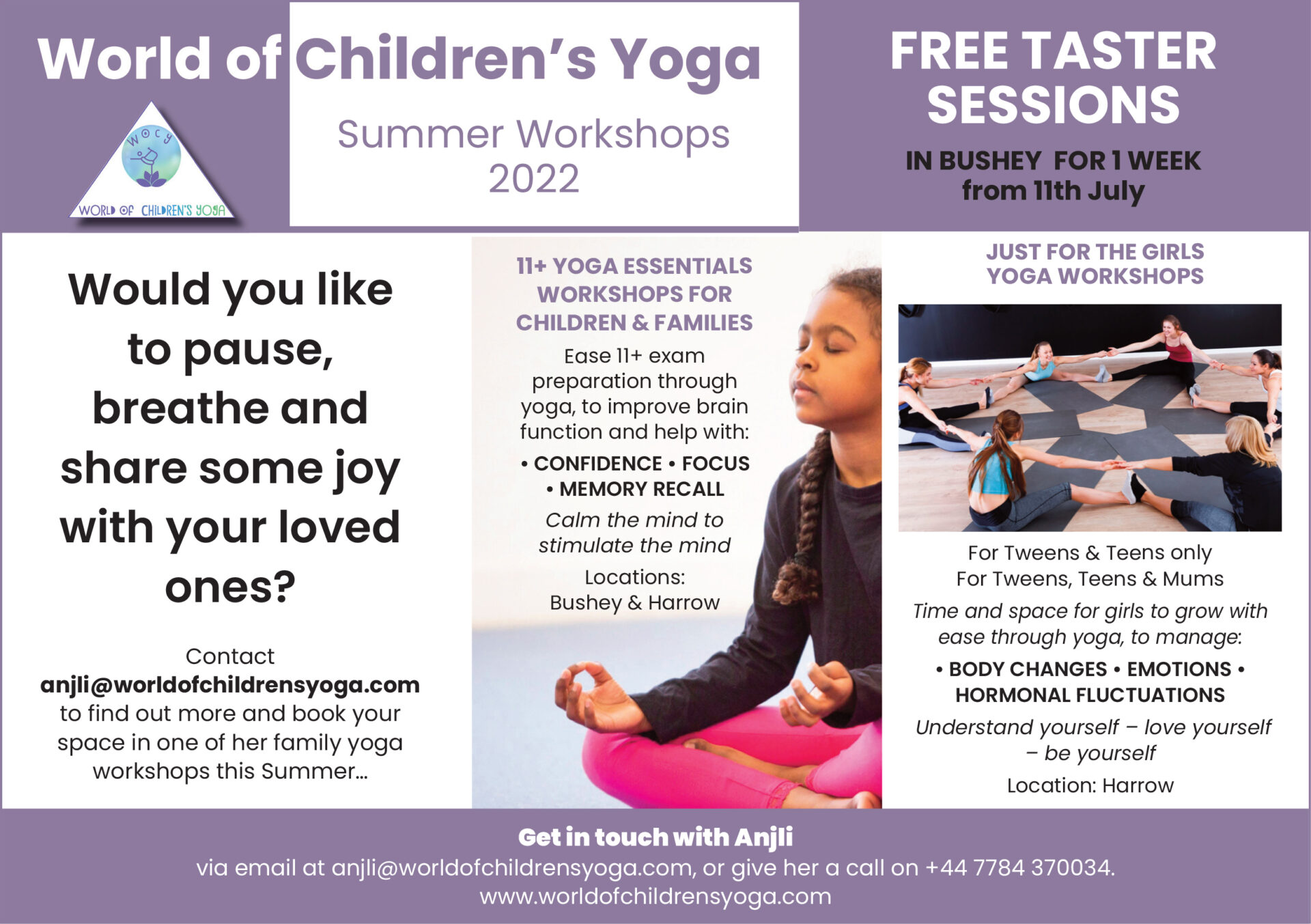 World of Children's Yoga Summer Workshops
FREE TASTER SESSIONS IN BUSHEY FOR 1 WEEK FROM 11 JULY
Would you like to pause, breathe and share some joy with your loved ones?
Contact anjli@worldofchildrensyoga.com to find out more and book your space in one of her family yoga workshops this Summer…
11+ YOGA ESSENTIALS WORKSHOPS FOR CHILDREN & FAMILIES
Ease 1l+ exam preparation through yoga, to improve brain function.
Locations: Bushey & Harrow
JUST FOR THE GIRLS YOGA WORKSHOPS
For Tweens & Teens only
For Tweens, Teens & Mums
Time and space for girls to grow with ease through yoga.
Location: Harrow