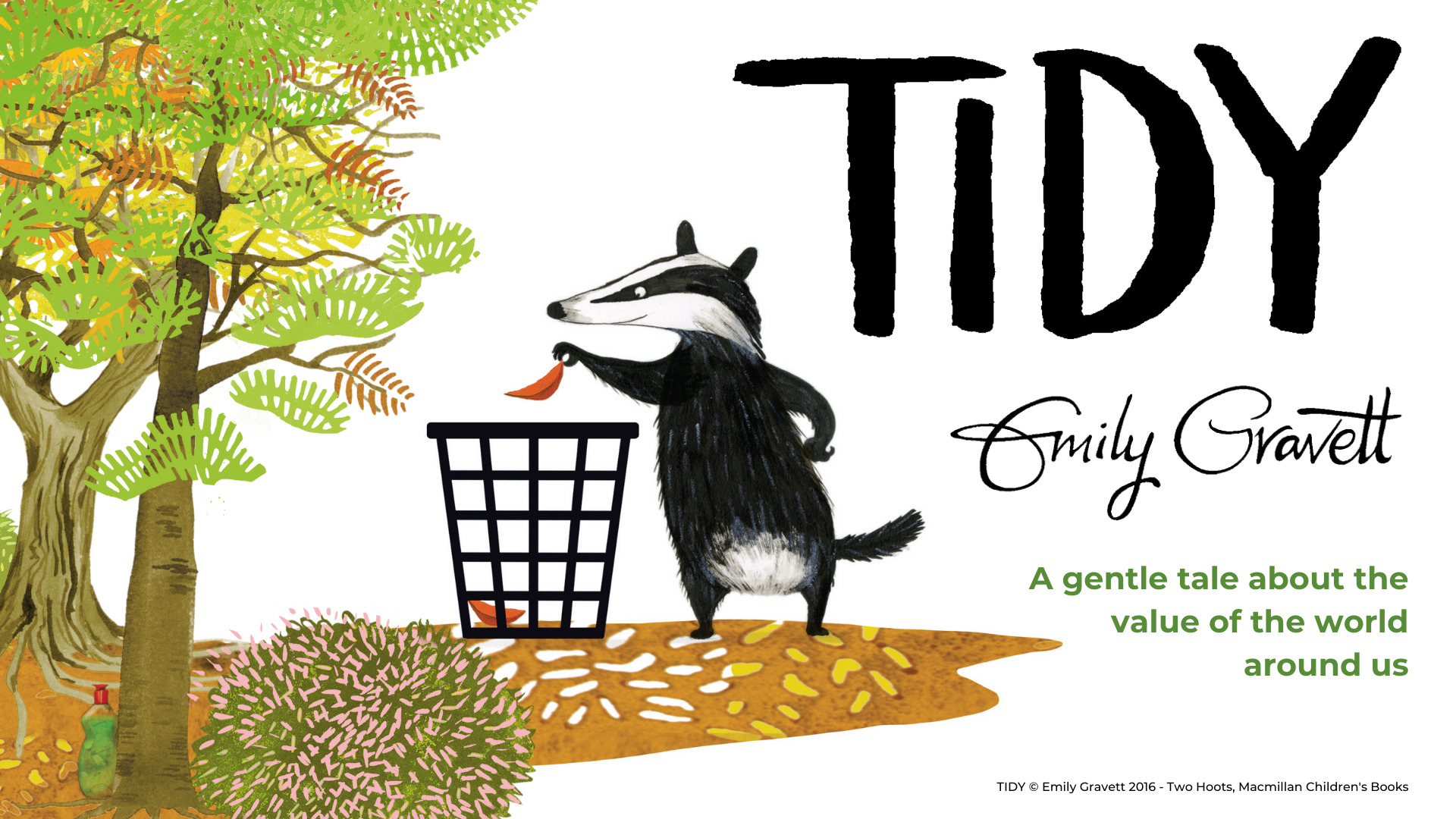 Pete the badger likes everything to be neat and tidy: the flowers, the leaves, even the other animals. But, when autumn comes, he gets a little bit carried away with cleaning up the forest and accidently destroys his own home!
Based on the much-loved children's book by author and illustrator, Emily Gravett, Tidy is a gentle but cautionary tale about the value of the world around us and what happens if we don't look after it.
With beautiful puppets, original music and a touch of silliness, this playful story will delight young audiences, as it explores how everyone needs a little bit of wild chaos in their lives.
TIDY © Emily Gravett 2016 – Two Hoots, Macmillan Children's Books
Ages 3-7
Approximately 60 minutes
Tickets from £10*
*£2.50 transaction fee applies to phone & online bookings.
Access Performances
Captioned: Saturday 2 March 11am
Relaxed: Sunday 3 March 2pm
British Sign Language Interpreted (BSL): Sunday 10 March 2pm
Audio Described: Saturday 16 March 2pm
To book and for more information about upcoming productions, please visit the Polka Theatre website.
To see more family friendly events, please visit the Raring2go! What's on Guide.
Related Events