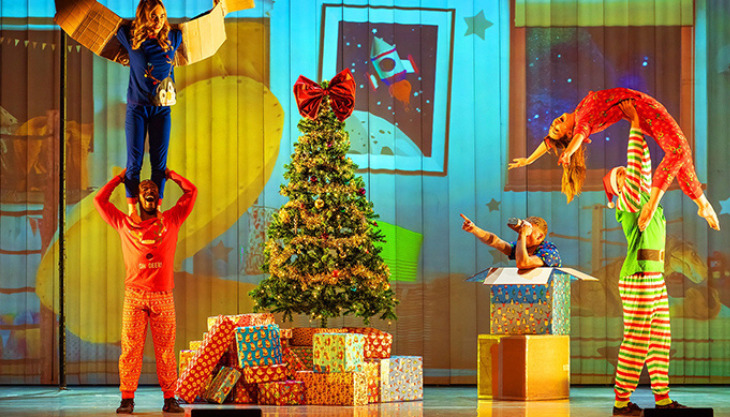 Starchitects Save Santa! at Midlands Arts Centre at Cannon Hill Park
Motionhouse: Starchitects Save Santa!
Thu 16 November – Sat 30 December 2023 
A festive adventure into space for families at Midlands Arts Centre
Catastrophe strikes! It's Christmas Eve and Santa has gone missing… Join the Starchitects on their daring mission into space to save him.
A new, festive show for families from world-renowned dance-circus company Motionhouse. Blast off into the galaxy with the Starchitects, an adventurous group of friends who leave their cosy sleepover to embark on a daring rescue mission.
With a mix of gravity-defying choreography, amazing digital projections, and magical characters for you to meet, Starchitects Save Santa! is a visual spectacle like no other.
The show is suitable for all ages and perfect for ages 5 – 11 years. Find out more.
Related Events