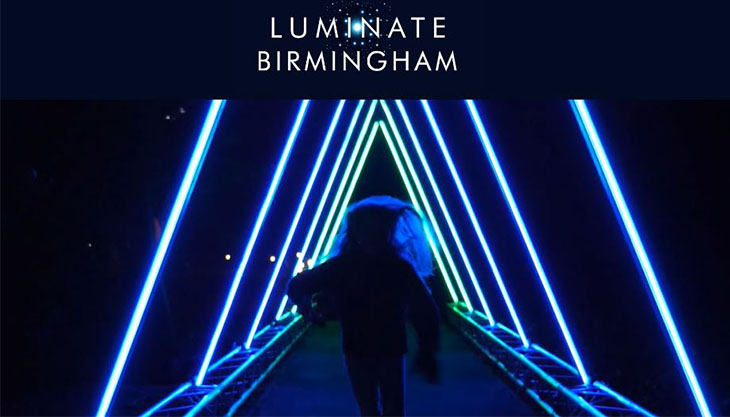 Luminate – Light Trail at the Birmingham Botanical Gardens
Birmingham Botanical Gardens Winter Light Trail 2023.
A spectacular, illuminated trail, full of wonder and intrigue, to delight and enthral your senses. Join in on an enchanting journey, captivating the light trail through the stunning, historic grounds of Birmingham Botanical Gardens. Immerse yourself in the mesmerising almost mile long trail, with stunning lighting elements and fabulous light play, all set to ambient music.
A timeless experience to be enjoyed by all, young and old alike.
25th November 2023 – 2nd January 2024
Entry times from 4.30pm to 8pm
Choose your entry time.
The trail will take approximately 60 – 90 minutes.
Related Events