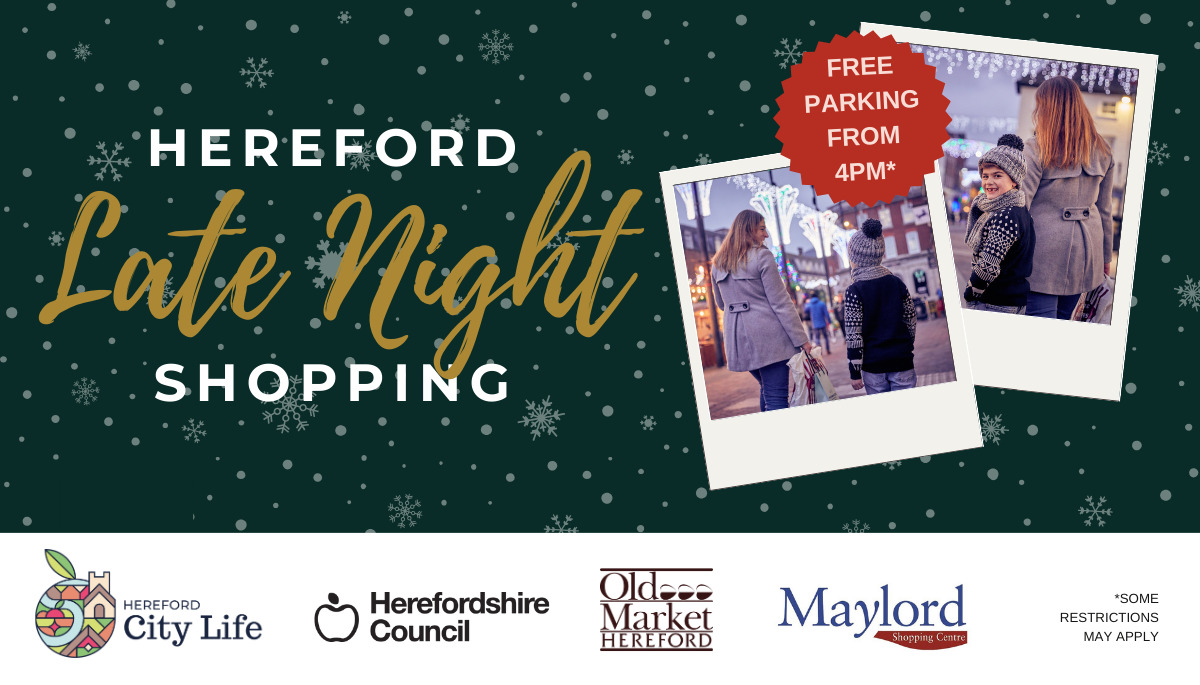 Hereford Late Night Shopping
Hereford Late Night Shopping with FREE parking
Experience the magic of Christmas in Hereford City Centre with an extra benefit.
We're spreading the holiday cheer with FREE PARKING on Wednesday 6th, 13th and 20th December starting from 4 pm. That means more time for you to soak in the festive atmosphere and find that perfect gift for your loved ones.
But wait, there's more! Our shops are staying open late just for you. Enjoy a relaxed stroll through the beautifully decorated streets, and discover unique treasures as you tick off your Christmas shopping list.
Late Night Shopping in Hereford is the perfect way to get into the Christmas spirit! Shop for gifts, enjoy tasty festive treats and take in the ambience of our beautiful city under the twinkling lights. Even better, from 4pm on these dates parking is FREE at Old Market, Maylord Orchards and Council Car Parks (excluding Friar Street and private car parks).
To balance out the shopping, why not book a restaurant, pop into a cafe, check LoyalFree for a cocktail offer or two and take in some festive cheer? After all, it's a magical time of year in Hereford.
It will be a great time to bring in the kids to join in our Nutcracker trail and you could win a £50 Hereford Gift Card.
Take advantage of this special opportunity to make your Christmas shopping and celebrations a breeze.
Related Events