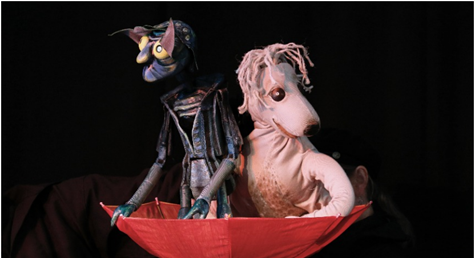 A hopeful adventure story with original music and delightful puppetry from Lempen.
Flotsam floats, Jetsam sinks
Both their worlds are on the brinks,
The jagged arcs of waves and sharks
Chase them both in minds and hearts.
They must break through their tears and fears
And worries of a thousand years,
To find what's true and out of the blue
Discover the other and a friend that's new.
Suggested donation £4.
A Ripon Theatre Festival Event.