WWT Washington Wetlands Centre is 103 adventure-filled acres of amazing wildlife on the banks of the River Wear. This vibrant site is home to exotic waterbirds, wild waders, beautiful scenery and so much more. Whatever the season, there's always something to fascinate, inspire and engage families with the wonders of wetland birds & their habitats. The centre is open 364 days and visitors of all ages can enjoy unforgettable wildlife encounters and year-round special events. Even better, a visit to WWT Washington Wetlands Centre helps to save wildfowl & wetlands for future generations.
WWT Washington Wetlands Centre Through The Seasons
In spring, bluebells bloom in Spring Gill Wood, as rare nenes begin nest-building and wild lapwing breed on Wader Meadow. See the largest nesting colony of grey herons in the region display in the tree tops at Wader Lake.
Babies abound in the hazy days of summer at WWT Washington Wetlands Centre, when the insect ponds hum with life and butterflies bask in the peaceful wildflower meadows. Watch wading chicks and young common tern playing on the shoreline or marvel as fluffy ducklings hatch at Waterfowl Nursery.
Bats mate and jays hurriedly bury acorns as autumn creeps in. Waders migrating south stop for fuel on Wader Lake, while other birds are going into their best breeding plumage – changing colour with the leaves.
In winter, hundreds of curlew fly in at dusk to roost alongside redshank. Find bullfinches and great-spotted woodpeckers perching on frosty branches in Hawthorn Wood. Water birds are showing off with displays and courtship rituals.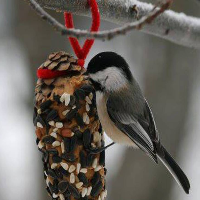 Meet the Wildlife
Adorable Otters – the Asian short-clawed otter family are real crowd-pleasers, playing chase in their pool, juggling pebbles on their tummies and squeaking 'hello' to onlookers. Feeding time is a splash – come see their antics twice daily.
Flaming Flamingos – discover the facts behind those bright feathers and why their knees bend backwards!
Delightful Ducks and Gorgeous Geese – there's a host of friendly ducks and geese ready to feed from your hand. Visit the Duckery, home to the youngest and fluffiest residents each spring and summer!
Classy Cranes – with their long legs and black and white plumes, the Eurasian cranes are feathered supermodels; marvel as they dance and preen.
Woodland Bird Wonders – wander down to Hawthorn Wood to catch a glimpse of colourful bullfinches and great-spotted woodpeckers.
Especially for Children
Playscape Adventure Playground – pumps, waterwheels, scramble nets and swings make this adventure playground a mini explorer's water paradise, perfect for kids of all ages.
There are regular themed activities taking place throughout the year at WWT Washington Wetlands Centre including arts and crafts, pond dipping, bug hunting and treasure hunts. Check our
what's on calendar
for the latest events.
Waterside Cafe
The big-windowed café comes with a gorgeous panorama over the graceful Eurasian cranes. There is freshly-cooked food to tickle all tastebuds, using ingredients from our very own allotment. Grab a cold snack, sit-down with a hot meal and enjoy views to dine for. Open from 10am till 4pm.
Opening Times at WWT Washington Wetlands Centre
WWT Washington Wetlands Centre is open 7 days a week, 364 days a year (only closed on 25 December). It's recommended to allow three hours for a full visit.
Summer (April to October)
10am to 5.30pm (last admission 4.30pm)
Winter (November to March)
10am to 4.30pm (last admission 3.30pm)
9:30am to 2pm Christmas Eve (last admission 1pm)
Closed Christmas Day (25 December)
Price
Adult £11.15
Concession £9.80
Child (4-16 years) £6.60
Family (2 adults & 2 children) £30.75
Child (under 4) Free
Visit our
What's On guide
for lots more ideas for family days out in the North East.