Oriental Museum, Durham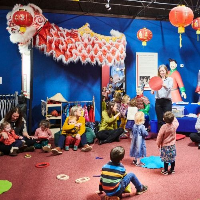 Visit the Oriental Museum to marvel at our collections, see our exhibitions, and enjoy fun family activities. Plan your visit, find out about our facilities, cafe and shop, take a minute to find out more about what you can do to be a greener tourist.
Our nationally important collections are located over 4 floors, with plenty to discover about the cultures of the orient. You may wish to plan for a visit of around 2 hours minimum. We hope you enjoy your visit. Checkout the latest family events at https://www.dur.ac.uk/oriental.museum/whatson/
School groups Please note that during term time the Museum receives many visits by schools, so if you would prefer a quieter visit then arriving after 2pm may be advisable, or phone us in advance of your visit.
Little Dragons On Wednesday mornings between 10am and 11am visitors should be advised that our under 5's group takes place, and this is usually held in our Marvels of China gallery.
For more information, opening times & events visit https://www.dur.ac.uk/oriental.museum/visit/
Background Information about the Oriental Museum, Durham
'The Orient' is not an area with defined geographical boundaries. The term can mean widely differing things to different people. In the case of the Oriental Museum, the definition is a wide one indeed, with the collections covering a huge area from North Africa to South East Asia. This is the legacy of the origins or the Oriental Museum in the teaching of oriental languages at Durham University.
The museum celebrated its Golden Jubilee in 2010. Opened in 1960 to support university teaching and research, the museum's role has changed enormously over the years.The Oriental Museum plays an important part in a number of major international projects at Durham University working with museums and universities across Asia.