Opened in 1871, Souter Lighthouse and The Leas remains an iconic beacon, hooped in red and white and standing proud on the coastline midway between the Tyne and the Wear. Souter Lighthouse and The Leas is a special place all year round and was the first lighthouse in the world designed and built to be powered by electricity.
Things to See and Do at Souter Lighthouse and The Leas
Children love exploring the engine rooms, light tower and keeper's cottage as well as exhibitions on lighthouses and lighthouse life.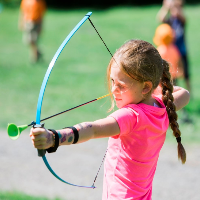 Outside there is a children's playground, a wildlife garden to explore and lots of space to run around, fly a kite or have a picnic. There are regular family friendly activities ranging from geo-caching, rockpool rambling, coastal walks, bug hunts and bird spotting. Events are regularly added to the What's on guide on our website.
The Lighthouse
The Engine Room is the heart of Souter Lighthouse and The Leas. Discover how machinery here provided power for the whole station and the operation of the foghorn. As a working lighthouse, Souter had six cottages for staff and visitors. Visit Keeper's Cottage to see how a lighthouse keeper and his family lived during Souter's working life. 76 steps lead to the very top of Souter's tower; 54 to the first landing, 22 more to the lantern room. Visitors venturing to the top are rewarded by sweeping coastal views and a close encounter with the huge lamp which floats on 1.5 tonnes of mercury.
The Leas
Stretching north from Souter, The Leas is two and a half miles of magnesian limestone cliffs, wave-cut foreshore and coastal grassland. The name 'Lea' means an area of farmland allowed to revert back to grassland and coastal formations, such as Marsden Rock and Trow Rocks, can be enjoyed from a cliff top walk.
The Coastal Park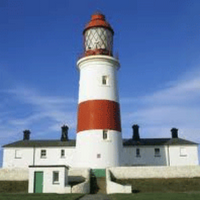 Souter Lighthouse and The Leas is located within Whitburn Coastal Park, a reclaimed colliery land and includes tree planting, a bird observatory, viewing screens and wetland habitats. It was designated a Local Nature Reserve in 2003 and a lottery funded project in 2011 saw the installation of new ponds by local charity the Coastal Conservation Group. In 2018, building work was completed on an artificial sand martin nest bank.
The Foghorn Field
The Foghorn Field at Souter Lighthouse and The Leas is, surprisingly, where the foghorn is. It's a great place to relax with a coffee while the kids play and burn off some energy.
It's also the place for our outdoor events like our Souter sports days.
Facilities at Souter Lighthouse and The Leas
Cafe with seasonal menu using local produce
Large car park
Dogs welcome in grounds.
Lighthouse Opening Hours
7 February – 6 November 2022, 11am – 5pm
Closed for winter
Last entry 30 minutes before closing
Cafe Opening Hours
1 November – 28 February 2022, 10am – 4pm
1 March – 31 October 10am – 5pm
Admission Price to Souter Lighthouse and The Leas
Adult £8.30
Child £4.20
Family £20.70