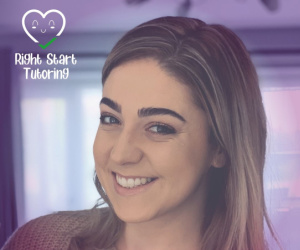 Sophie is the fun, caring and enthusiastic tutor with a passion for learning who runs Right Start Tutoring in Moordown, Bournemouth.
She's an experienced teacher and private tutor serving Bournemouth, Christchurch and Poole who can offer a tailored learning experience appropriate to every child's age and stage.
Sophie prides herself on building strong relationships with my tutees in order to help them break down barriers to learning and fill them with self-confidence once again!
Primary: English, phonics, maths, multiplication check, SATs and grammar test/11+
Secondary: Maths from Year 7 to GCSE
Appointments are available throughout the day for families that are Home Educating or unable to attend school such as those waiting for Alternative Provision or EHCPs.
Contact Right Start Tutoring: 07538780586   www.facebook.com/rightstartbournemouth
Right Start Tutoring Testimonials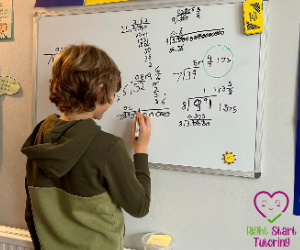 Leanne, January 2023
"Sophie is fantastic. My daughter was nervous to begin with & Sophie put her & myself at ease instantly, the environment is perfect for children to feel relaxed & comfortable & be able to learn at the same time.. My daughters reading & phonics especially have improved so so much since starting the sessions with Sophie. The great communication means I always feel well informed of sessions & her progress… I can't recommend Sophie enough she is an amazing tutor who really helps my daughter enjoy her learning making it fun & with positive encouragement."
Kate, December 2022
"I highly recommend Sophie! My 2 children, have both improved in confidence & capability over a range of skills in the last year, having many gaps due to switching from an overseas education system."
Emily, 2022
"I found Sophie through a friend and could honestly not fault the tutoring she provides. My son looks forward to going to his weekly session and recently commented that it only felt like 5mins and the sessions weren't long enough. Sophie really homes in on my sons interests to support his learning and he seems to be growing in confidence all the time!
Very easy communication and booking system for holidays etc Gold star service!"