Charlie Summers Portraits
Charlie Summers: Professional family photographer specialising in maternity, newborn, birthday and family portrait photography.
Professional children's photographer, for natural photo shoots.
Charlie Summers family photographer: I'm Charlie, a Mum to 2 gorgeous babies and professional portrait photographer!
I love running my own business and adore capturing amazing portraits of families in the area.  I offer maternity shoots, newborn photo shoots in my studio, family shoots, including outdoor shoots.  If you are worried about bringing your toddler along to a newborn shoot – I understand your worries, many parents feel the same, but it is never a problem!  Check out my blog all about those concerns you may have, and how they simply are not a problem!
Thinking of another friend or family member who may love a photo shoot? You can also buy vouchers to gift a photo shoot!
Newborns and family indoor shoots
Charlie Summers family photographer: With my boutique studio situated in the stunning Forest of Dean you'll be welcomed with a lovely cup of tea to sit down and relax whilst I place your baby in a variety of timeless and classic poses. Mixing up lighting and styling I aim to create a beautiful array of images to choose from, including sibling and parent set ups. The sessions last approximately 2-3 hours and babies needs to be around 7-14 days old for the perfect newborn session.
Charlie Summers family photographer: Family sessions with newborns and toddlers are so lovely and relaxed, capturing some really precious memories !
Outdoor portraits
Charlie Summers family photographer: My other speciality is outdoor portraits, capturing families at their most natural within such beautiful countryside.
I aim to capture a memory, a feeling and that special connection within each relationship. It brings me such joy to be able to do this for so many people and to know these photos will be cherished for years to come.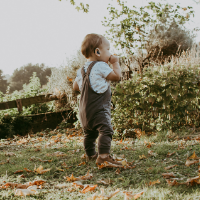 Life goes by far too quickly and we never seem to get enough photos of everyone as a family, although I'm sure everyones phone is filled with their own children (mine included!!).
There's no better time than the present to get a shoot booked in, you'll never regret it when you're looking back on how diddy your little ones were and how much they adored each and every cuddle with you.
Feel free to get in touch whenever you like, I'm always happy to assist with an enquiry and availability varies from week to week.
Charlie Summers family photographer: Offers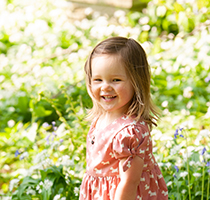 Offers can be found on my website for the following shoots:
Newborn
Christmas
Little Sitters
Maternity
Families
Birthdays (including cake smashes)
Milestones
Charlie Summers family photographer: Throughout 2020 I have had the pleasure of capturing precious memories for families by offering outdoor social distanced photo shoots at various locations. These relaxed photo shoots are perfect for capturing beautifully natural shots.  Please feel free to contact me about locations I cover and availability.