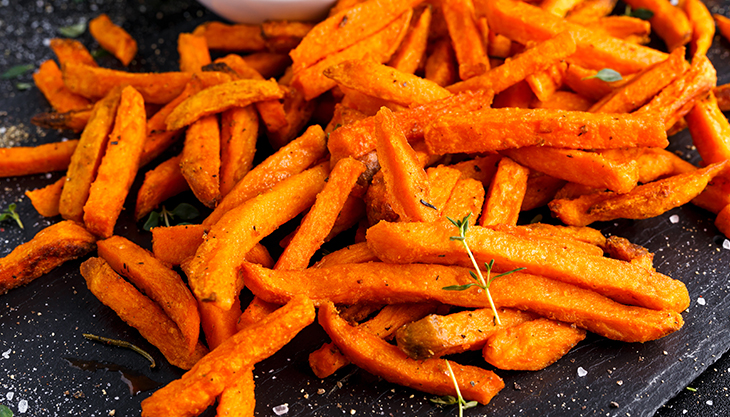 Makes 2 Portions
Not Suitable for freezing
Preparation 10 minutes
30 minutes cooking time
220 C°, 450 F°, Gas Mark 8
Ingredients
2 Sweet Potatoes
3 tbsp Sunflower or Vegetable Oil
2 1/2 tsp Smoked Paprika
1 tsp Coarse Salt
1 tsp Garlic Granules or Powder
1 tsp Black Pepper
3/4 tsp Cumin
1/2 tsp Cayenne Pepper (optional)
Method
Peel the potatoes and cut into thin fries-sized length
In a bowl add all of the ingredients and mix the potatoes in until completely covered.
Place on a baking tray in the over for at least 30 mins.
We love these with fish, burger, meatballs, BBQ's – they are a great addition to dinner!