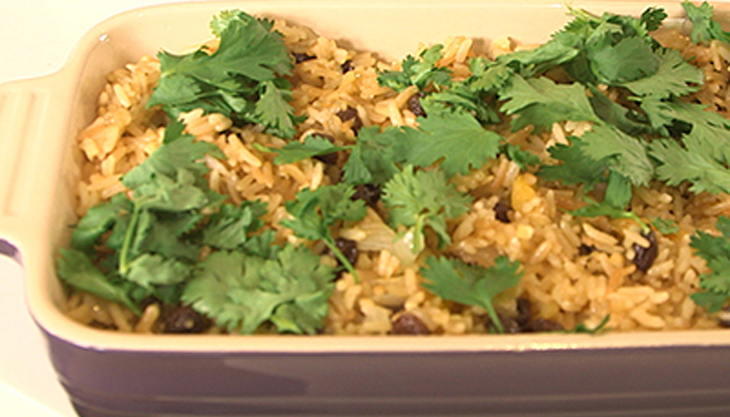 Makes 6 Portions
Suitable for freezing
Preparation 15 minutes
40 minutes cooking time

140

 C°, 

275

 F°, Gas Mark 

1
Ingredients
12 dried apricot halves
15g butter
1 medium onion – chopped
175g long grain white rice
¼ tsp ground cardamom
Salt and pepper to taste
600ml vegetable stock
75g Sun-Maid California raisins
40g slivered almonds – toasted
Handful of fresh coriander and/or parsley to serve
Method
Cut the apricots into small slivers. Melt the butter in a large non-stick saucepan over a medium heat. Add the onion, rice, cardamom, salt and pepper, and sauté for about eight minutes or until the rice is toasted.
Stir in the stock, raisins, almonds and apricots and bring to the boil. Reduce the heat to medium-low. Cover and simmer for about 25 minutes or until the stock is completely absorbed.
Remove from the heat and leave to stand for five minutes. Fluff with a fork, season well, then serve garnished with fresh herbs.
For a dinner party dish, you'll be 'hostess with the mostess' with Cathryn's delicious raisin and rice pilaf. This humble dish is a blend of both sweet and savoury flavours with a regal past, once served at banquets for Alexander the Great