Butternut Squash Stew with Curly Kale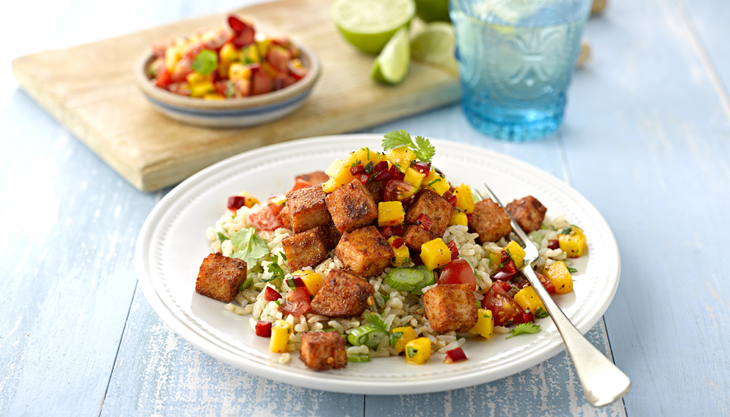 Makes 2 Portions
Suitable for freezing
Preparation 15 minutes
50 minutes cooking time
140 C°, 275 F°, Gas Mark 1
Ingredients
2 tbsp olive oil
1 medium onion, finely diced
1 clove garlic, finely chopped
1 carrot, finely diced
1/2 tsp turmeric
1/2 tsp ground cinnamon
1/2 tsp ground ginger
50g red lentils
250ml passata
350g butternut squash, peeled, de-seeded and cubed
1/2 400g can black-eyed beans, drained and rinsed
750ml reduced sodium vegetable stock
80g kale, washed and finely shredded
Pinch of salt
Pinch of pepper
2 slices wholemeal baguette
Method
Add the oil to a large saucepan set over medium heat.
Add the onions, garlic and carrots and cook for about five minutes, until softened.
Stir in the turmeric, cinnamon and ginger and continue to cook for another minute until the spices become fragrant.
Turn the heat down to low and add in the lentils and passata, cooking for a further 15 minutes and stirring occasionally. (You may need to add a little more passata during cooking.)
Add the squash, black-eyed peas and stock to pan, then simmer for 30 minutes until the squash is tender.
Once the squash has been cooking for 20 minutes, steam the kale for about 10 minutes, either over the stew or in a separate pan, until slightly softened but still bright green.
Stir the kale into the squash and lentil mixture, then season to taste with a bit of salt and pepper.
Serve in bowls, either alone or with slices of crusty wholemeal baguette.
This dish provides one third of the recommended daily intake of this important nutrient