It will knock you for SIX! Hit musical, comes to Poole Lighthouse.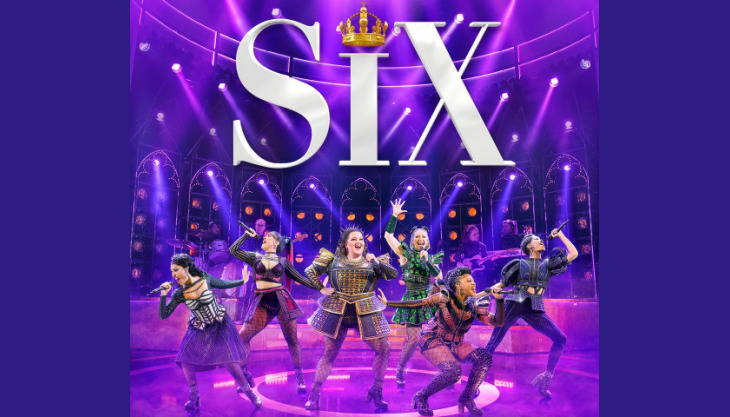 SIX the musical – so much fun and so much sparkle!
I'll confess, I love a bit of Tudor history, it doesn't take any convincing for me to want to watch a musical about six of the most amazing characters from British history but even if we put aside my need to get my geek on, this is an excellent musical.
SIX is high energy, modern, catchy and clever. There is so much more to these character's than the fact they were divorced, beheaded, died or survived and I love how much they shine throughout with no need for old Henry what's-his face to make an appearance.
SIX makes an amazing night out regardless of your thoughts on history, the onstage fun is infectious and you can't help but have a good time. It was a truly regal night out, I even spotted local Panto Royalty; Chris Jarvis a few seats down from me!
As this is Raring2go magazine I should point out that the show is suitable for ages 10+, some of the humour and maybe talk of heads being chopped off, isn't really suitable for little ears but my 13 year old came along and had a wonderful time. Pretty sure, this counts as educational so I get extra Mum points for helping her learn too!
SIX is on at Lighthouse Poole until Sunday, November 12th. Many shows have sold out but if you're quick, you might get lucky and secure tickets at: www.lighthousepoole.co.uk
Side note: To help with cost of living difficulties and to help those on low incomes still access historic sites, Historic Royal Palaces, including Hampton Court Palace & the Tower of London are offering admission to people on certain benefits for just £1 each. Benefits include, Universal Credit & Working Tax Credit. Find out more here  hrp.org.uk