Pumpkin Picking in Kidderminster, Bromsgrove and surrounding areas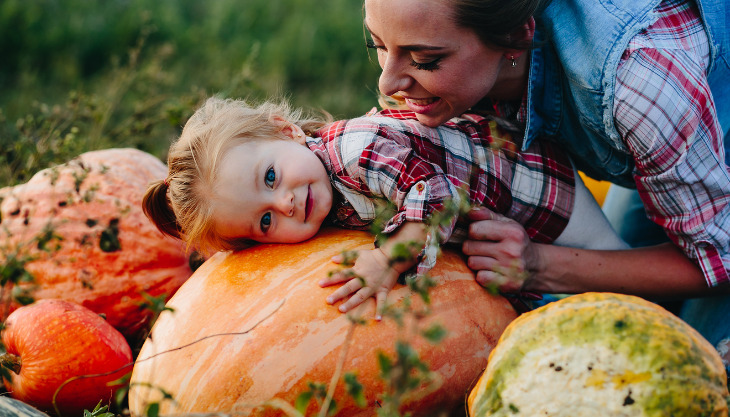 Are you wondering where to go Pumpkin Picking & Carving near you this year? Here are all the places I've found that you can choose from this year:
Please note some venues require booking in advance and are only running on weekends until half term, or only running during half term – please check their websites before going, I have provided links, simply click on the name.
If you know of others to add to the list please let me know via kidderminster@raring2go.co.uk.
Massive pumpkins, mini pumpkins, perfectly formed pumpkins and white pumpkins – we've got them all at Staffordshire's BIGGEST pumpkin patch!
Hop on the trailer ride to pick your pumpkin from our patch (or head inside and select one from our pumpkin village) then carve it in our NEW indoor carving barn…
PLUS pick your own carrots, potatoes & sweetcorn and enjoy some extra spoooo-ky fun!
Your pumpkin and veggies are covered within your ticket price, plus so some extra FREE spooky treats (no tricks) 👻
Optional Trailer Ride – Indoor Pumpkin Village – Spooky Walk – Outdoor Play – Farm Animals
If you're a pumpkin perfectionist who wants to get your pumpkin ahead of the half term fun, make sure you visit us on one of our pumpkin picking weekends before the 28th October. You can make a day of it and enjoy a 'spook free' day at the farm.
We'll also have all of our regular farm park activities going on, including; Animal Encounters throughout the day, indoor play areas, outdoor play areas, the animal barns, the Top Field areas plus so much more.
A firm favourite in the Churchfields diary – with over 10,000 pumpkins to choose from the 2023 Pumpkin Festival starts on Saturday 7th October and run weekends until the Sunday 22nd October.
From 28th October, the Pumpkin Festival will be open EVERYDAY until the day of Halloween…31st October.
During our Pumpkin Festival you can pick your own pumpkin, wheelbarrow it to our outdoor carving barn, choose the spookiest face before leaving all the gooey goodness with us – NO MESS AT HOME! (please note different activities are available on week days – read below)
The perfect half-term fun for kids this Halloween… Bring your little ones along for this fun pumpkin carving activity. This is great for kids of all ages to get creative but most of all have fun, children can even come dressed in their Halloween fancy dress to make the occasion even spooookier.
Children will choose their own pumpkin, scoop it out and carve their own spooky design ready to be lit up at home. We ask that parents are on hand to help younger children carve their pumpkins. We provide the pumpkins, tea lights and carving equipment.
With the nights drawing in, the weather turning chilly and the clocks going back, it's that time of year when Hatton goes full on spooky!
We'll once again be awash with ghosts, ghouls, cobwebs…and pumpkins! Pick your own free pumpkin, brave our Haunted House and create a spooktacular carving, dress up in your scary fancy dress outfit and join us with a FULL programme of spooky activities.
Pumpkin Hollow is our NEW, exciting event for adults and teens; it is not suitable for younger children. Pumpkin Hollow is located at Hatton Country World and open every Saturday EVENING throughout October. 
Rest assured that our wonderful Family DAYTIME event, Halloween Spooktacular, continues this year as usual in Hatton Adventure World.
Whether you are looking to bring your besties or a special someone, whatever you have planned this spooky season, Pumpkin Hollow should be at the top of your list!
Pick Pumpkins under the glow of the moon, adventure through our creepy cabins and, though we can't promise it won't get a bit tricky with the residents there, treat yourself to a cheeky pint or a creepy cocktail in our bar and enjoy live music.
Looking for that perfect scary selfie? There will be loads of Instagram opportunities round Pumpkin Hollow to capture unforgettable memories and frightful moments
It's Pick Your Own Pumpkin time – We have all sizes and colours of Pumpkins – Orange, Yellow, White, Gold and Warty!
Take a selfie in our Pumpkin booth then grab your wheelbarrow and find your favourite.
This weekend we have a fabulous handmade Craft Fair plus delicious burgers and more from Fat Eddie's Smokehouse, barista coffee from the Peaky Grinder, Trick or Treat sweets from Sweetie Paradise, tasty Toasties, Cake and more from our Pop Up Cafe and the delightful Chair O Plane fairground ride for little ones.
Come along and join in the fun.
Pumpkins Galore. Plenty of sizes and colours to suit everyone!
No booking! No entry fees! Pick during shop opening times
Price by weight, minimum £1.50 …Mini Pumpkins £1 each.
The Caboose will be open serving hot drinks, cakes and savoury pastries. All homemade with love.
Plus, Ruth is back this year for another day of spooky crafts!
Pop along for some creative fun on 28th October
No need to book, all welcome…
HALLOWEEN FOREST FUN
We have teamed up with Stanleys Farm Shope to bring you some spooky Halloween fun!
Visit our spooky tent and enjoy the crafts and potion station.
Buy a mini pumpkin and create your own creature.
£5 per child, suitable for age 2+
Get ready for a spooktacular adventure filled with pumpkin picking, creepy carving, and thrilling theatre! Bring your little monsters to our interactive pumpkin carving experience, where our trained actors will entertain and amaze them!
The excitement begins with a warm welcome from Jack O'Lantern, our friendly Becketts Farm Scarecrow, guarding our mini PUMPKIN PATCH filled with orange delights. Watch in awe as Bella Beckett, the enchanting witch, casts her magical spell on the pumpkins, with the help of her new witch and wizard friends. Choose your perfect pumpkin from the patch (included in the ticket price) and then, join our carving tables where friendly characters will share expert tips to create the ultimate jack-o'-lantern!
Plenty of photo opportunities await as your little ones immerse themselves in the spooky spirit of the season with their favourite characters. Don't miss the chance to dress up, with awards and treats up for grabs for their awesome costumes! And when Bella & Jack lead the Trick Or Treat Parade, your child will shine as they enjoy every moment of this unforgettable Pumpkin Extravaganza. The cherry on top? Each child takes home their perfectly carved pumpkin, as a spooktacular keepsake of this magical Halloween experience!
PYO PUMPKINS IN STOURBRIDGE 2023!
Pumpkins of all shapes, sizes and colours.
We are very excited that pumpkin picking begins on Saturday 14th October!
We will continue to open every Saturday & Sunday in October. (14th, 15th, 21st, 22nd, 28th, 29th, also 30th, 31st*)
•Open 10am – 4pm
•Just pay for what you pick
•No booking required
•No entry fee
•Wheelbarrows provided
•Card accepted
•Free parking
Our postcode is DY10 3PB, just follow the signs from here. We're also signposted off the A451 & A449.
Sensible outdoor shoes are recommended but thankfully we do not get lots of mud!
Well behaved dogs are welcome to join, providing they are kept on leads.
We have special pumpkin picking event days where you can visit your favourite animals at our farm, then grab your wheelbarrow and head to the pumpkin field. While you are here, grab some super cute photos and climb up our bale tower to get an awesome view.
Take your pick from lumpy to lovely or from wrinkly to plumpy, we have thousands of pumpkins to choose from, so you are sure to pick your perfect pumpkin!
Whether you want to make pumpkin soup, carve a spooky face or accessorize your house, there is a pumpkin for everyone. Pay for your pumpkins on your way out then grab a wood-fired pumpkin pizza and a hot drink from the farmers pantry.
Come along on October 29th and 30th for Pumpkin Carving. We provide the pumpkins and all the tools you need to carve, then we clean up all the mess!! There will lots of opportunities to take scary keepsake photos of the children with their pumpkins too!! It's £5 per pumpkin. There's no need to book, just turn up.
Pumkin Carving, Witches, and All Things Creepy and Crawley. Get ready for a spellbinding adventure at the farm. With a 'Hocus Pocus!" echoing through the air, the infamous Sanderson Witches make their captivating entrance at the Farm.
Embark on a frightful journey into our brand-new pumpkin patch, where you can hand-pick your very own pumpkin! Once you've chosen your plump victim (aka your pumpkin) embark on the thrilling Gut & Carve adventure! But beware, for some mysterious inhabitants lurk amidst the pumpkin patch, eagerly awaiting your arrival! After your successful pumpkin dissection, capture the moment with a selfie alongside our eerie inhabitants at our dedicated Selfie station!