Parks in Newcastle, Gateshead and North Tyneside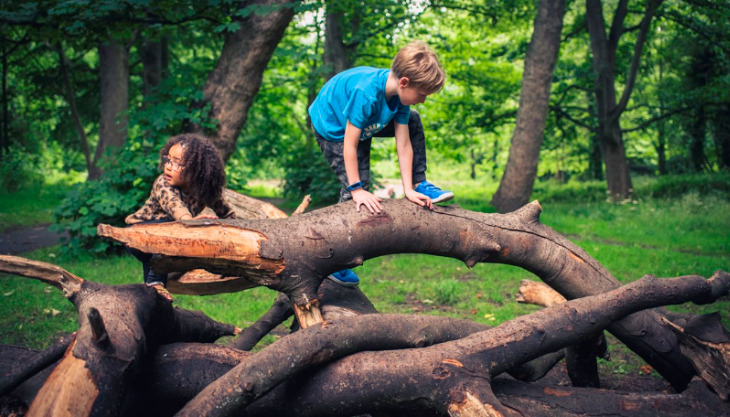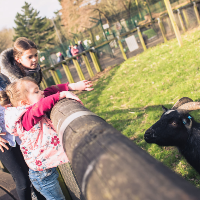 Did you know, there are well over 100 parks in Newcastle, North Tyneside and Gateshead?
There's an old adage that other people's toys are way more interesting and the same goes for play equipment. We are lucky to have so much variety, literally just along the road.
From small playgrounds to wide open spaces, woodland walks and rivers and ponds to enjoy, there's a new adventure to be had every week of the year. Pack a picnic, arrange to meet a friend and have fun discovering new favourite places.
Please remember: bread is bad for ducks. If you'd like to feed them take some lettuce, rice or porridge oats.
If you'd like to add any information to this list please email me at Newcastle@raring2go.co.uk
NEWCASTLE
Big Waters Country Park Brunswick Village, Newcastle NE13 7BD. A small lake surrounded by a network of paths and mature woodland. It is abundant with birds and wildlife, and is a peaceful spot for a picnic.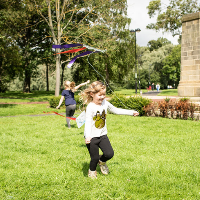 Armstrong Park, Burlington Gardens, Newcastle NE6 5QJ. Gifted to the people of Newcastle by Lord Armstrong in 1878 this is the section of wooded parkland between Jesmond Dene and Heaton Park and it's where the famous Shoe Tree lives. There are plenty of paths and it is mainly pushchair friendly. You can walk for miles through Heaton and Jesmond to South Gosforth without ever leaving a park.
Brandling Park Brandling Park, Jesmond,  NE2 4RRA small Victorian park, linking to Exhibition Park on the other side of the motorway.
City Stadium Warwick Street, Shieldlfield, Newcastle NE2 1AQ. A big open space, perfect for running around and playing games. There's also a good playground and paths down to the Ouseburn Valley through the woods.
Denton Dene South Denton Road, Newcastle NE15. Nature enthusiasts and walkers enjoy exploring the network of paths through the ancient woodland. Not suitable for pushchairs.
Elswick Park Beech Grove Rd, Newcastle upon Tyne NE4 6RS. A lovely Victorian park with a great range of leisure facilities including play areas, tennis courts, football pitch and Elswick Community Leisure Centre.
Exhibition Park Claremont Rd, Newcastle NE2 4PZ. A beautiful park with lots of variety offering  lots of play equipment, tennis courts, a pond, café, Wylam Brewery pub with outdoor seating area, miniature railway (occasional operation), plenty of space for picnicking and immediate access to the Town Moor for longer walks.
Gosforth Central Park Moor Road North, Gosforth, Newcastle. A popular park just behind the High Street, with great playground area and tennis courts.
Gosforth Park High Gosforth Park, Newcastle NE3 5HP. The 800 acre private estate owned by Newcastle Racecourse provides lots of lovely countryside for walks through the woods, open fields and ponds with much bird and wildlife.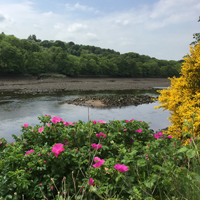 Harbottle Park Byker, Newcastle NE6 2SX. In the heart of the community, an important green space with four unique gateways created by nationally-acclaimed artists and a great play area.
Havannah and Three Hills Nature Reserve Hazlerigg, Newcastle NE13 9AA. A thriving nature reserve with a network of paths through beautiful countryside and woods with a lake and small streams.
Heaton Park Newcastle NE6 5JA. Heaton Park is packed with history as well as a stunning variety of seasonal flowerbeds, shrubs and trees. It has a lovely play area and lots of space to run around.
Hodgkin Park Newcastle NE15 6JL. Also known as Benwell Dene, this park has stunning views across the Tyne Valley, a play area, water features and sculptures.
Iris Brickfield Park Rothbury Terrace, Heaton NE6. A nature haven tucked away. Wide open spaces and a small play area.
Jesmond Dene Newcastle NE7 7DZ. This park has everything you need for a day outdoors. Pets Corner, woodland paths, the Ouseburn, complete with waterfalls and bridges, spacious picnic areas and direct links to Paddy Freemans, Armstrong Park and Jesmond Vale.
Jesmond Vale Newcastle NE2 1PH. A quiet woodland and grass park, close to Jesmond Dene.
Kingston Park West Newcastle NE3 2XG A community park in the popular suburb of Kingston Park. Large grassed areas for games and exercise.
Leazes Park Richardson Rd, Newcastle NE2 4BJ. Leazes Park is a green oasis next door to St James Park. It has lovely woodland, a pond and tennis courts.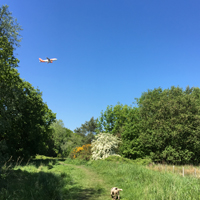 North Kenton Park Anfield Rd, Kenton, Newcastle NE3 3LL. This medium-sized park in the Kenton area of the city has a great sports centre and play area.
Nuns Moor Park Studley Terrace, Newcastle NE4 5NU. A lovely green space with some great play equipment.  Close to Nuns Moor.
Ouseburn Park Chelmsford Grove, Newcastle. Ouseburn Park was developed in the 1980s to create a leisure and recreation area in the Ouseburn Valley. Mainly woodland paths it connects to Jesmond Vale and City Stadium.
Paddy Freeman's Park Freeman Rd, Newcastle NE7 7AH. A popular park with a boating lake, playground and a bowling green and plenty of space for games. Links into Jesmond Dene.
Percy Pit Lemington, Newcastle NE15. A quiet country park with lots of wildlife and great views over the Tyne Valley
St Lawrence Park Byker Newcastle. A small neighbourhood park with play area in Byker.
Sugley Dene Avalon Drive West Denton. Semi-natural ancient woodland near to Hadrian's Wall.
Summerhill Park Summerhill Grove, Newcastle NE4 6EE. A secret garden in the heart of the city. Small play area.
The Quarry Haddrick's Mill, Gosforth NE3. A neighbourhood park with open grassland, planted trees, a network of footpaths and a play area with swings and climbing frames.
The Spinney High Heaton NE7 7HS. A community recreation area built on the site of High Heaton Pit. 75 sycamore trees were planted in 1852 to commemorate the lives of the 75 men and boys killed in the pit disaster of 1815.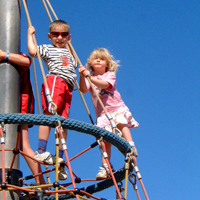 Tyne Riverside Country Park. Grange Rd, Newburn, Newcastle upon Tyne NE15 8ND. A wildlife haven with spectacular views of the River Tyne and lovely long walks. A good play area and lots of sports facilities.
Walbottle & Throckley Dene Walbottle, Newcastle NE15 8HB. This semi-ancient woodland is a haven for native wildlife. It's popular with walkers, cyclists, horse riders and runners.
Walker Park Scrogg Rd, Newcastle upon Tyne NE6 4HA. Walker Park is a popular park, with excellent play and sports facilities and something for everyone to enjoy.
Walker Riverside Park Hadrian's Way, Newcastle NE6 3TP. Walker Riverside Park promenade boasts fantastic views of the Tyne.
Westerhope Park 93 West Ave, Westerhope, NE5 2LL. A neighbourhood park with bowling green.
GATESHEAD
Barley Mow Barley Mow, Birtley, Gateshead, DH3 2BB
Beggars Wood Park Lobley Hill, Gateshead, NE11 0HJ
Bensham Park Bensham, Gateshead, NE8 1PX
Bill Quay Park Station Road, Gateshead, NE10 0UH
Birtley Grove Park Birtley Lane, Gateshead, DH3 1AW
Birtley Town Green Durham Road, Birtley, Gateshead, DH3 1NX
Birtley Welfare Park Edward Road, Birtley, Gateshead, DH3 1HQ
Chase Park Front Street , Whickham, Gateshead, NE16 4EE
Chopwell Park Marx and Lenin Terrace, Chopwell, Gateshead, NE17 7EH. An incredible Pump Track for bikes and scooters is free to use and is really really good. read our review HERE. Small play area and sports courts.
Cotgarth Park Felling, Gateshead, NE10 9UT
Derwent Park Burnopfield Road, Rowlands Gill, Gateshead, NE39 1LG
Dunston Park Dunston, Gateshead, NE11 9PL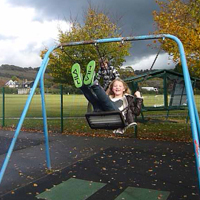 Eslington Park Bolam Street, Teams, Gateshead, NE8 2TQ
Felling Park Sunderland Road, Felling, Gateshead, NE10 9DF
Ferndene Park Main Road, Ryton, Gateshead, NE40 3RS
Garden House Park Crawcrook, Gateshead, NE40 4NB
Greengates Park Bleach Green, Blaydon, Gateshead, NE21 5BE
Greenside Park Gateshead, NE40 4AA
Heworth Park Felling, Gateshead, NE10 9DT
High Spen Park Spen Road High Spen, Gateshead, NE39 2HG
Hodkin Park Sheriffs Highway, Sheriff Hill, Gateshead, NE9 6QT
Kibblesworth Park Greenford, Kibblesworth, Gateshead, NE11 0TW
Marley Hill Park Cuthbert Street, Marley Hill , Gateshead, NE16 5DW
Oliver Henderson Park Wirralshir, Leam Lane, Gateshead, NE10 8DN
Ravensworth Park Allerdene, Gateshead, NE9 7TY
Saltwell Park East Park Road, Gateshead, NE9 5AX. Saltwell Park is one of Britain's finest examples of a Victorian park. With play areas, a maze, pet's corner, bowling, tennis, basketball, a pond and vast green spaces with stunning views, it's the perfect place for the whole family to enjoy.
Swalwell Park Clavering Road, Swalwell, Gateshead, NE16 3HU
Wardley Park Wardley Lane, Gateshead, NE10 8AA
Watergate Forest Park Whickham Highway Lobley Hill NE11 9RQ. Opened in 2000 from reclaimed colliery site, a series of trails and paths take you through woodland, around the lake and through wildflower meadows. Can you spot the sculptures?
NORTH TYNESIDE
Benton Quarry Park Whitley Road, Benton, NE12 8BP. Large open space with great kids play area
Killingworth Lakeside West Bailey, Killingworth NE12 6TN. A large lake with paths alla round for an easy pushchair stroll and lots of birds to look at. Great play area and model boat and yacht clubs.
Killingworth Park Playsite East Bailey Road, Killingworth, NE12 0HJ. A pretty little park tucked away close to old Killingworth Village.
Marden Quarry Marden Road South, Whitley Bay,NE25 8PN. A unusual landscape with mature woodland and limestone grassland. It is a local nature reserve too, with a large wildfowl lake supporting breeding birds such as the mute swan, mallard, moorhen, coot, tufted duck and seasonal migrating birds.
Earsdon Village Playsite West View, Earsdon,NE25 9LJ. Nice play equipment with lovely views across the countryside
Wilton Drive Playsite Wellfield Estate, Whitley Bay, NE25 9QJ
Langley MUGA Drumoyne Gardens, Monkseaton,NE25 9DL
Churchhill Playing Fields and Playsite Hartley Avenue, Monkseaton,NE26 3NS
Marmion Terrace Playsite Monkseaton, NE25 8AS
Panama Skate Park The Links, Whitley Bay,NE26 1TF
Whitley Park, Playsite MUGA and Waterpark Park Road, Whitley Bay,NE26 1EJ
Rockcliffe Park Playsite Windsor Terrace, Whitley Bay, NE26 2NS
Cullercoats Playsite Beverley Terrace, Cullercoats,NE30 9LJ
Links Road Playsite Cullercoats, NE30 3TG
Bolam Grove Playsite Marden Estate, NE30 3PZ
Tynemouth Park Playsite Grand Parade, Tynemouth, NE30 4JS. A lovely park and pond on the seafront.
Pool Park Playsite Beach Road, Preston, NE29 9LS
Holmlands Playsite Haswell Gardens, North Shields, NE30 2DR
Pearson Park Playsite Pearson Place, North Shields, NE30 1EW
Alexander Scott Park Playsite William Street West, North Shields, NE29 6RL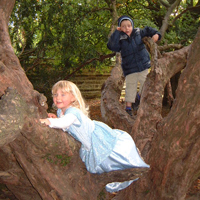 The Parks Sports Centre Skate Park Howdon Road, North Shields, NE29 6TL
Norham Playsite and MUGA Alnwick Avenue, North Shields, NE29 7BU
Nelson Terrace Playsite Percy Main, NE29 6JB
East Howdon Playsite & MUGA Lesbury Street, East Howdon, NE28 0JX
Howdon Park Skatepark & MUGA Playsite Howdon Lane, Howdon, NE28 0BE
Howdon Community Centre Playsite Denbigh Avenue, Howdon, NE28 0DR
Holy Cross Playsite Richardson Gardens, Wallsend, NE28 7AW
North Terrace MUGA Wallsend, NE28 6PY
Oak Grove Playsite Wallsend, NE28 6PW
Kings Road South Playsite Wallsend, NE28 7RB
Winifred Gardens Playsite Wallsend,NE28 6EF
The Avenue Playsite Wilberforce Street, Wallsend,NE28 6BS
Crawley Road Playsite Curzon Street West, Wallsend,NE28 6AS
Springfield Park Playsite Station Road North, Forest Hall, NE12 0AS. A small park with tennis courts and playground.
Palmersville Playsite Bamburgh Road, Palmersville, NE12 9EX
Castle Park Playsite Castle Square, Backworth, NE27 0AZ. A small park area with great play equipment.
Moorside Play Area Near Havelock Road, Off Station Road, Backworth, NE27 0SA
Shiremoor Trim Track Playsite Shiremoor First School, Stanton Road, Shiremoor, NE27 0PW
Murrayfield Playsite West Allotment, NE27 0RD
Stonelea Playsite Holystone Grange, Holystone, NE27 0UX
West Allotment Playsite and MUGA Preston Terrace, West Allotment, NE27 0DT
Tall Trees Playsite Broomfield Avenue, Battle Hill, NE28 9AF
Hadrian Park Playsite and MUGA Addington Drive, Wallsend, NE28 9RT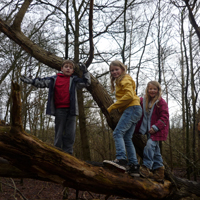 Hill Top Playsite and MUGA Near Dereham Way, Moor Park Estate, New York, NE29 8EJ
Station Road Playsite Wallsend, NE28 9HH
Northumberland Park Tynemouth Road, North Shields,NE30 2ES. Opened in 1885, Northumberland Park offers a tranquil green space with a variety of landscapes, providing a mixture of Victorian elegance and urban wilderness.  Enjoy scenic walks, a vibrant herb garden, tea room, bandstand with regular musical performances, sculpture trail, children's play area and BMX pump track.
Rising Sun Countryside Centre Whitley Road, Benton, NE12 9SS. 162 hectares includes a nature reserve with ponds, woodlands and extensive grasslands; a farm and Countryside Centre; children's play area and café. The site is a haven for wildlife and an ideal place to relax and enjoy the great outdoors.
Shiremoor Adventure Playground Brenkley Avenue, Shiremoor, NE27 0PR. A community-based, inclusive adventure playground, catering for children and young people of all abilities. The large wooden ply structure is fantastic and they also have some small animals to visit and an area for the under 5s.
Souter Park Marine Avenue, Monkseaton, NE26 3NS. A traditional park with bowling greens, tennis courts and ornamental garden.  Links to Churchill Playing fields which offers an expanse of open space for playing sports.
Wallsend Parks Richardson Dees Park Lodge, North Road, Wallsend, NE28 8RH. Three unique, connected green spaces over 16 hectares in size. Explore historic grounds, woodland walks, wildlife habitats, a cosy café and range of self-led activities – not to mention a fantastic children's play area!
Wallsend Civic Hall Grounds – a quiet parkland with formal walks and points of historical interest, dating back as far as 1790
Prince Road Arboretum – an open grassland area, sloping down to a natural burn with a mixture of open spaces and beautiful views
Richardson Dees Park – a Victorian park dating from 1900, incorporating formal planting with a wide range of leisure facilities
Lockey Park and MUGA Playsite Great North Road, Wideopen, NE13 6LH. A great playground and sports facilities alongside a large open field. The path from Lockey links directly to Weetslade Country Park. This large area of natural beauty which is fabulous for walks to the top of the hill for magnificent views over to the coast.
Seatonburn Playsite Meadow Drive, Seatonburn, NE13 6HN
West Moor Playsite Benton Lane, West Moor, NE12 6GT
West Farm Avenue MUGA playsite Longbenton, NE12 8LT
For more information on parks in Newcastle, North Tyneside and Gateshead please visit the following websites;
https://urbangreennewcastle.org/
https://my.northtyneside.gov.uk/category/142/parks-and-play-facilities (with an interactive map)