Teaching Our Kids About Acceptance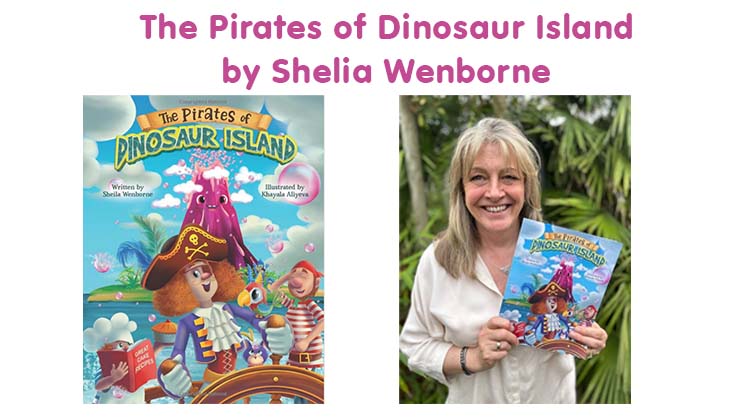 Sheila Wenborne, children's entertainer, and author of the best-selling satirical book 'THAT'S WHY I'M BONKERS! A GIRL'S GUIDE TO SURVIVING THE MENOPAUSE', is set to captivate young readers with her first-ever children's book which draws on her own life experiences to help parents teach children an important life lesson.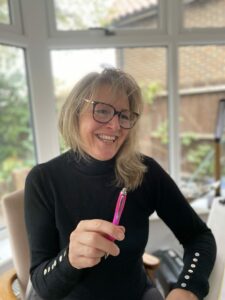 In her latest literary endeavour, The Pirates of Dinosaur Island, she addresses the crucial theme of acceptance, aiming to guide parents in teaching their children at an early age about embracing diversity and shunning judgement based on factors such as colour, sexuality, or religion.
The Pirates of Dinosaur Island is a series of Picture books for children aged 2 – 4 years that explains important life lessons in a fun easy way that children will remember.  The hardback book is now available at Amazon and is packed to the rafters with colourful illustrations by award-winning illustrator Khayla Aliyeve to help tell the story and capture kids' imagination.  The stories are also filled with adorable funny characters and are ideal for early readers as they are in rhyme and full of adventure.
The story was originally the subject of a popular live show that Sheila and her husband Joe toured around the world teaching children about, acceptance, kindness, friendships, love and how important it is not to be judgemental of others.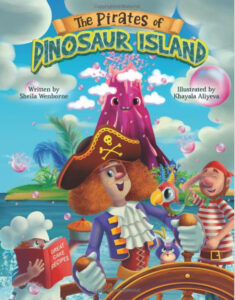 In the book, pirates and dinosaurs embark on a grand adventure, navigating the uncharted territories of acceptance and embracing differences.  It's a tale of the pirates meeting the dinosaurs and how they change their view, reminding people that true treasure lies not in what we possess but, in the connections, we forge, regardless of size, colour, or race. The book serves as a timeless reminder that acceptance and friendship can overcome even the greatest of barriers, creating a world where everyone is welcomed and celebrated for who they are.
Sheila, an advocate of equality and empathy, envisions her swash-buckling story as a valuable tool for parents. By immersing children in a captivating narrative, she empowers parents to demonstrate the importance of equality, urging them to embrace diversity and refrain from making judgements based solely on appearances.
Commenting on her own experience of acceptance Sheila said "As a child, I remember feeling a sense of not being accepted that was truly unforgettable. I was one of four children and although I was loved and appreciated for certain things   I was also judged and criticised.  I was told I was too skinny to be shy.  I couldn't read properly, and I was the one not expected to amount to much. I think this experience helped shape the person I am today, as I learned early on that it's important to accept others for who they are, and I had to prove that I was someone who could be accepted for me. It's a lesson that has stayed with me throughout my life and one that I hope to pass on to future generations.  Learning to love yourself is the greatest love of all."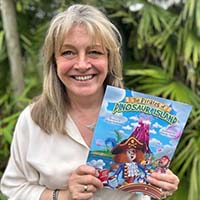 Reflecting on her motivation behind the book, Sheila shares, "I have always cherished children and animals, and I wanted to combine both in my latest venture as I believe an issues-led children's book would be an immensely powerful resource to teach young readers about such a fundamental life trait.  Children love anything to do with dinosaurs, so I am certain this is a good way to drum home such an important life lesson. "
The book draws on Sheila's extensive background in entertaining entertainment.  Previously she founded one of the UK's largest Theatre Companies that specialised in Education.  Her creative contributions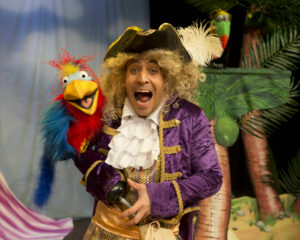 spanned directing and writing numerous productions, including the widely acclaimed 'THE PIRATES OF DINOSAUR ISLAND.' The success of this theatrical masterpiece inspired both the creation of the children's book and an upcoming animated TV series, currently in development and due to hit our screens later this year.
Reflecting on her inspiration for the book she added, "I wanted to share with the children my vision of a perfect world. A place that was free from all modern life's negative effects – Pollution, bigotry, bullying and hardship.  A place where kindness and understanding prevail. Dinosaur Island is that place.  Having toured educational shows for children around the world and I have seen first-hand how 'Pirates and Dinosaurs' are captivating and make children sit up and learn.  This is why it's so powerful as a resource to help parents in teaching this all-important life lesson.
'THE PIRATES OF DINOSAUR ISLAND' marks the first instalment in a captivating series of children's books, each exploring vital life lessons all delivered in a fun easy to understand style. The launch of her second book is expected later this year and will be aimed at the Christmas kid's book market.
Sheila hopes parents will use the book to inspire young readers and guide them towards embracing a more inclusive and empathetic world.
'The Pirates of Dinosaur Island' by Sheila Wenborne, is now available on Amazon priced at £8.99.