A family friendly festival, situated in the heart of Cheshire.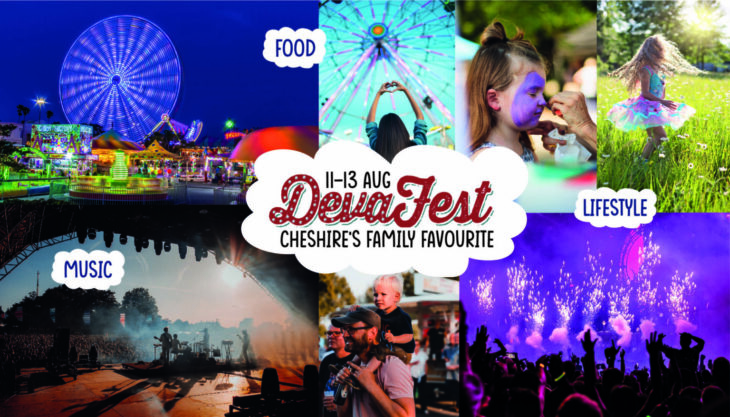 From the 11th- 13th August 2023
A family-friendly festival, situated in the heart of Cheshire… For three fabulous days, you and the family can have fun, soak up the festival atmosphere and make amazing memories with everything that's going on for all ages.
How do you get there?
Getting to them with your family in tow and everything you need for the weekend is top of your priority list, so to help you make the best of the weekend, shuttle buses are available from nearby towns and cities such as Chester, Ellesmere Port, Wrexham and Tarporley so that you can get here easily, or if you want to drive car parking for the day is free.
Want to stay over? There's various camping options; camping, glamping and hotel packages!
They have thought about your time with them from start to finish.
What's On
Headlining artists such as Will Young, Fleur East, 5ive, Morcheeba and many more! There's Family entertainment including Kids Kingdom Entertainment Zone, on-site watersports, fairground rides, comedy acts etc.
Feeding the family? No problem, unlimited food stalls that offer snacks such as hot dogs, fish and chips, street food, popcorn and treats, sandwiches etc. So much to choose from!
Don't forget the Devavision Song Contest!
The services & facilities
Great street food vendors and bars are provided by the company who run Liquor and Co, Craft and Company and Lockwood & Co in Chester (Lockwood is the bar in the fabulous new Market).
Your kids won't be running up to you asking for a fiver for the fairground every ten minutes as our fairground rides are all free to use (height restrictions apply on some of them) as well as offering you a host of other activities from Kids Kingdom, on site watersports, circus shows and parades.
And the thing that gets the most love? The loos! We offer the sorts of loos you would find at a wedding as standard – proper flushes and mirrors. Feedback forms frequently state that they offer the best toilets you have ever seen at a festival.
Everyone is welcome at Deva Fest. They get lots of families attending, but equally groups of friends, hen parties and people who have never been to a festival go along. They are family (and dog!) friendly and there is something for everyone.
They love seeing parents introducing their children to the music they grew up, groups of friends attending their first festival complete with wellie boots (even when the ground is rock hard!) and folks kicking back in a safe and chilled out atmosphere.
There's so much going on at Deva Fest 2023, so book now and have the best family festival experience ever!