Take on the 24 Challenge for Diverse Abilities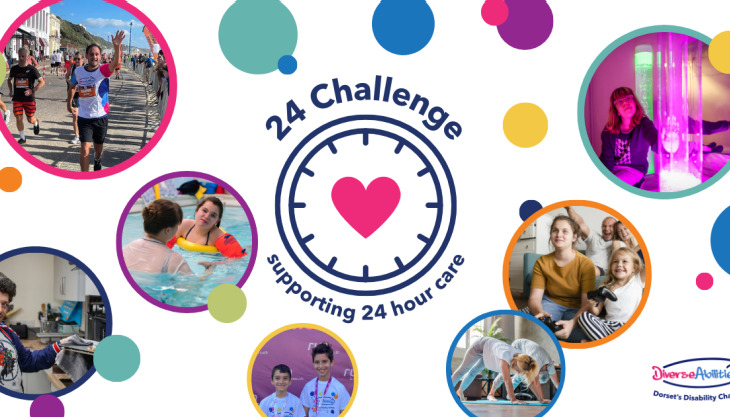 Diverse Abilities, Dorset's Disability Charity, is launching its 24 Challenge in support of 24-hour care for children and adults with complex physical and learning disabilities in Dorset.
Diverse Abilities' 24 Challenge is a chance for participants to choose their own challenge based on 24 as a theme. 24 represents the lifeline of support for the families supported by Diverse Abilities and recognises the importance of the charity's amazing staff working night and day across children's and adults services.
Suggested options include running every day for 24 days, swimming 24 lengths or even holding a 24-hour gameathon. However, the possibilities are endless, and fundraisers have the opportunity to create their own challenge to inspire and motivate them, as well as raise money for the disability charity.
Brothers, Luke and Joseph Hawker have taken the challenge to the extreme and will be walking 24-hours non-stop along Bournemouth and Poole's beaches on Saturday July 1.
Luke commented: "I was inspired to take on a 24-hour challenge that had never been done before. As the 7-mile stretch of Bournemouth and Poole beaches is so iconic to Dorset, which is the core area Diverse Abilities covers, walking it for a straight 24-hours seemed to represent the charity very well, and of course, has never been done before. The beach is also a highly diverse and accessible place. This is what Diverse Abilities is all about."
Participants are encouraged to decide on their challenge now and set up their fundraising pages on Facebook or JustGiving and share with their friends with the aim to complete the challenge during July and August.
Find out more, get some inspiration and sign up at diverseabilities.org.uk/24challenge