Calico Cats Performing Arts Club in Newcastle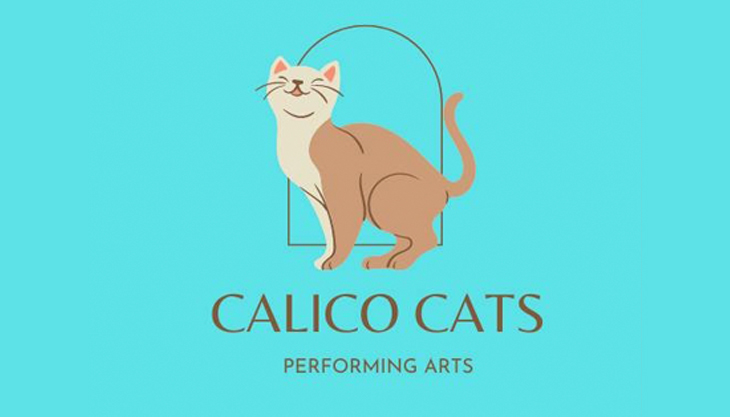 CALICO CATS Performing Arts is a performing arts club for all primary school aged pupils. Held in the heart of Fenham in Newcastle, classes run at St James and St Basil's Church Hall every Monday evening in two groups, infants (age 4-7) and juniors (age 8-11).
Classes run throughout term time, building young people's confidence and unleashing their creativity. CALICO CATS is a space for young people to explore, make friends, have loads of fun and feel proud of themselves for who they are. We champion team work and ensemble, self-expression, listening, friendship and silliness.
The group is led by performer and teacher Jenni Winter, who works with children and young people across the region, delivering outstanding music and drama classes.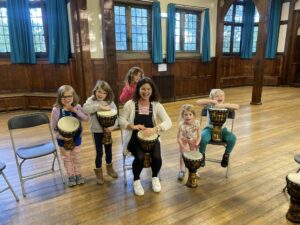 CALICO CATS performing arts classes focus on building up young people's confidence.
Using music and drama our young people build up their confidence and feel valued and welcome, while at the same time receiving expert drama and music tuition. They learn songs from musicals, drumming, percussion, improvisation, script work as well as voice and movement. New pupils are made to feel welcome and can join at any time,.
We work towards "sharings" where we invite parents and carers to join a class at the end of term, sharing what the pupils have been learning without the pressure of a performance, usually with food, music and games.
Group leader, Jenni says, "There are lots of brilliant stage schools in the region leading to really high quality performances, many of which I have had the pleasure of teaching for and supporting . I recently was in the audience for a really stunning dance show from a local dance school, and it was great to go along and support and see the talent in the region from both the students and the teachers.
But CALICO CATS is something different. We are a performing arts group focusing on confidence and self-expression. CALICO CATS is an inclusive, supportive, safe space for children to express their creativity and grow in confidence. We support our SEND pupils and teach high quality music and drama sessions, with patience, kindness and huge amounts of joy.
What happens in a CALICO CATS class?
We start all our sessions with Circle Time Music Making, using a range of percussion instruments, learning rhythms, making music, learning musical styles and techniques and playing musical games. The children get to play djembes, tambourines, glockenspiels, shakers and more.
We then move on to either drama or singing. Singing is round the piano, with actions and freestyle dance moves, learning songs from the shows, harmonies, and musical terms and expression. Drama takes place in the hall where our children develop excellent skills in improvisations, character, script, voice and movement and more.
We do not ask our pupils to commit to termly payments, or buy expensive uniform and merchandise.
Our classes can be booked on a weekly basis (although there is a 10% discount for every block of 6 lessons booked) and there is no uniform; children wear whatever they feel comfortable in. We do have some fabulous CALICO CATS hoodies arriving soon, but these will always remain optional!
Our tutors are the best. A team of dedicated, nurturing, caring teachers with superb knowledge of music and drama. Group leader Jenni has a career spanning working as a Musical Director across the UK and Europe, working as an actress in TV and theatre, plus she has a PGCE in Music, making her the perfect person to lead CALICO CATS– a dedicated teacher, musician and actress.
CALICO CATS groups are small and super friendly, with no more than twelve children in a class. Currently infant classes (age 3-7) are 4.15-5pm, and Junior classes are 5.15-6pm, every Monday. To book a place, please visit our website calicocatscabaret.com and choose the option Performing Arts, or go straight to our booking page on https://bookwhen.com/calico-cats
And choose either Calico Cats Infants, or Calico Cats Juniors
We would love to have your child join us at CALICO CATS!
Parent testimonials:
"Highly recommend Calico Cats Young People's Theatre Company. Jenni is super talented and full of positive enthusiasm that really engages the kids. My daughter loved her sessions and it really helped to build her confidence whilst having fun!" (Parent of Chloe, 9)
"My daughter's confidence improves every week… Jenni is amazing" (parent of Ruth, 6)