A New Baby and Toddler Group for Local Families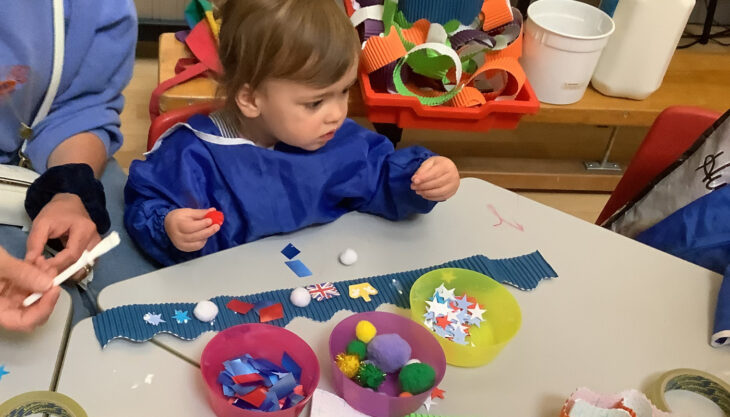 Talbot Heath School Launches Honey Bees: A New Baby and Toddler Group for Local Families
Talbot Heath School is pleased to announce the launch of Honey Bees, a new baby and toddler group for families in the local community. The group had a successful launch on Fri 21st April, with over 20 families attending and enjoying a range of fun activities and games.
Honey Bees, part of the Talbot Heath Junior School is designed to be a welcoming and supportive space for parents and families to meet and connect with others, whilst also providing a fun and stimulating environment for babies and toddlers to explore and learn. The group is led by experienced early years teacher Nikki Mathieson supported by TA Vicky Johnson, both dedicated to providing high-quality care and education for young children. Talbot Heath starts at age 3 in their Kindergarten department so their facilities and environment are ideal.
"We are thrilled to launch Honey Bees and offer this new service to families in our local community," said Liz Pugh, Head of Talbot Heath Junior School. "We know how important it is for parents and carers to have access to support networks and resources, particularly in the early years of a child's development. We hope that Honey Bees will provide a valuable space for families to connect and learn together."
The sessions will take place every Friday morning during term-time, from 9.30am to 10.30am. Each session will feature a range of activities and experiences, including Mini Mozarts, Groovers & Movers, Crafty Kids, Tiddlers Woodland Exploring in their own Forest School area.
"We believe that every child deserves the best possible start in life, and Honey Bees is just one of the ways that Talbot Heath School is committed to supporting families in our local community," said Nikki Mathieson. "We look forward to welcoming more families to the group in the coming weeks and months, and to seeing the children grow and learn together."
For more information about Honey Bees, including details of how to register for the group, please visit the www.talbotheath.org/honeybees.
Or for more Clubs and Classes click here.