SEND Parent Champions –  Volunteers are here to stay!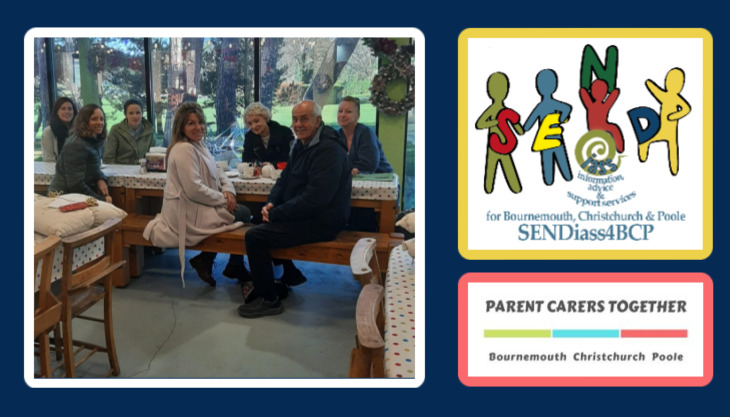 SEND Parent Champions –  Volunteers are here to stay!
Special Educational Needs (SEND) Parent Champions have been actively supporting families in school settings and in the community since January 2022.  Recently the project managed by SENDiass4BCP and Parent Carers Together has been given the green light from BCP to continue with the very much needed roles on a permanent basis.
Parent Champions currently deliver sessions in 22 schools across Bournemouth, Poole and Christchurch both in primary and secondary. Feedback from families who have accessed the service has been a unanimous 5* rating with an overwhelming appreciation for the signposting and the confidential listening space the volunteers provide.
Schools have also been brilliant in providing a safe space for the sessions to run. They value the volunteers experience and knowledge and the time they give to their school community. Working collaboratively enables us to keep improving our service and promotes the best outcomes for children and young people with additional needs.
Parent Champion co-ordinator Alexia Tough spoke about the project: "I am blown away by the passion and enthusiasm our Parent Champions bring. Their commitment and drive in supporting families and each other is second to none. The professional helping role they deliver on is a niche role and it is important that as an organisation we get the levels of support right for them. One of our support mechanisms is a termly network meeting where we come together and talk through what's working well and where we see potential gaps in the service. We also invite guest speakers to share their knowledge on hot topics and run a Q&A session
Information about schools providing a safe space for Parent Champion sessions can be found on our website Parent Champions – SENDiass4BCP .
If you are interested in providing a safe space for a Parent Champion to deliver a session in your school or you would like to know more about the role of a Parent Champion please contact Alexia via email at alexia.tough@bcpcouncil.gov.uk