A Guide to Your Local Parks in & Around Sunderland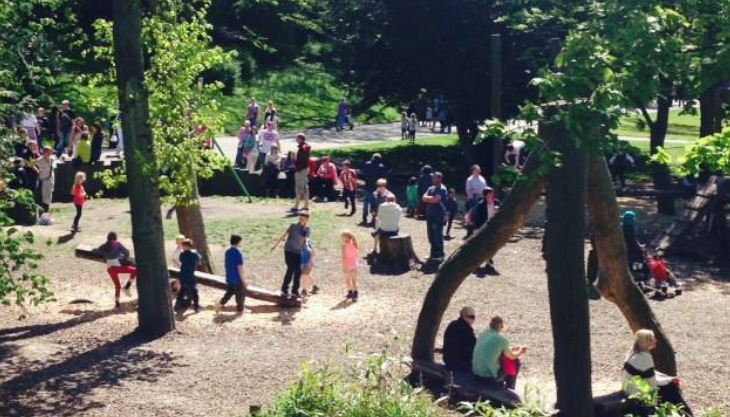 We are lucky to have so much variety on our doorsteps so whether you're looking for a small local playground, wide open spaces or bike and scooter tracks to navigate, there's a new adventure to be had every week of the year.
Pack a picnic, arrange to meet a friend and have fun discovering new favourite places. Please remember, bread is bad for ducks. If you'd like to feed them, take some lettuce, rice or porridge oats.
Here are our suggestions – now we just need good weather!
If you'd like to add any information to this list please email me at Sunderland@raring2go.co.uk
Albany Park
Situated in Albany Village, Washington, Albany Park has extensive grassed areas and woodland plantations. There are paths suitable for buggies, wheelchairs, bikes and scooters. Plus, a small play area. It's also home to the 'F' Pit Museum.
Address: Albany, Washington, NE37 1AS
Backhouse Park
A small, mature park, home to a huge variety of trees including some of the city's largest and oldest trees. It's not as manicured as some of the other local parks, but this makes it feel more rural and natural. Thomas William Backhouse gifted the park, formerly Ashburne Park, to the Corporation of Sunderland in 1922 who named it Backhouse Park.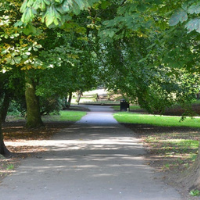 There is a small playpark, hills to roll or sledge down and a beck to explore. Throughout the year visitors can enjoy magnificent displays of spring flowers and a wonderful display of autumn colours. Don't forget to cross over Ryhope Road for a walk around the pocket-sized Barley Mow Park. Friends of Backhouse and Barley Mow Parks organise regular volunteer activities such as bulb planting, litter picking and seasonal family events.
Address: Ryhope Road, Sunderland, SR2 2EF
Barnes Park
One of the best parks in the city (in our opinion), a visit to Barnes Park can keep the family busy for hours. There are dozens of paths to explore on foot or by bike (most areas are wheelchair / buggy friendly), a pond where you can feed the ducks or look for fish, large grassy areas for sports or for a picnic and a Victorian style bandstand.
There are two play areas, one specifically for younger children, tennis courts, bowling greens, a café, toilets, car parking, a sensory garden and a waterplay area (currently not operating). The park stretches for almost 2 miles in length and is the perfect place to ride a bike, walk the dog, go for a run or just have a coffee whilst the kids burn off energy in the play areas. Barnes Park is also home to summer events including outdoor theatre, sports festivals and funfairs.
Address: Barnes Park Road, Sunderland, SR4 7QA
Cornthwaite Park
Located in a beautiful spot, a few minutes' walk from the sea, Cornthwaite Park is full of neat flower beds, planters, ornamental tree planting and undulating grassy areas. Tarmac footpaths make it suitable for wheelchairs, buggies and bikes. The park also has a small children's play area, bowling green and tennis courts and is suitable for dog walking.
Address: Whitburn Bents Road, Sunderland, SR6 7BZ
Doxford Park (Secret Garden)
Doxford Park doesn't get as many visitors as the city's larger parks, but it's full of history and character. It was originally the garden for the home of shipbuilder Charles Doxford, Doxford Hall and its grounds were bequeathed to the city in the late 1960s. It also includes the city's only walled garden (Secret Garden), located within the park which is currently being renovated due to fundraising by local volunteers.
Doxford Park is one of our favourite places to walk in spring or autumn where you can witness the beautiful impact of the seasons with spring blossoms and autumn colours. The park takes less than an hour to walk around although with trees to climb, local history boards to read and foraging for leaves and acorns, it can take much longer.
Address: Doxford Park, Sunderland, SR3 2SS
Elba Park
Elba Park is becoming an increasingly popular place for wildlife and for people to visit and enjoy their local environment. The park is home to a number of fascinating, original pieces of artwork commemorating the site's industrial and mining heritage. Including a large metal entrance banner which tells the legendary story of the Lambton Worm which, according to local folklore, grew to an enormous size and terrorised local villagers until it was slain by John Lambton on his return from the crusades. There are a network of paths making it wheelchair/buggy friendly and suitable for bikes and scooters.
Address: Fencehouses, Sunderland, DH4 6GB
Herrington Country Park
Herrington Country Park is one of the largest parks in Sunderland with extensive walks and cycle trails suitable for the whole family. It was once the site of Herrington Colliery and the park is a great example of how former industrial land can be given new life. The park has developed into a significant home for wildlife, hosting up to 100 species of birds and there is a sculpture trail to follow that celebrates the heritage of the park.
There is also an adventure play area, skate boarding, Nordic walking, model boat sailing in the lake and there is a café and toilet facilities. If you still have energy after exploring the park, then cross over the road and take a walk up to Penshaw Monument. Many of the area's large outdoor events are held in Herrington Country Park including live music festivals, outdoor cinema, fun fairs and family sporting events.
Address: Houghton-Le-Spring, DH4 7EL
Hetton Lyons Country Park
Built on the site of a former colliery on the outskirts of Hetton, the park is a mixture of woodland and grassland, with the meadows attracting wildflowers and wildlife. The park features a large sporting lake, fishing lakes, football pitches, an orienteering course, fitness trail, purpose-built BMX track and a play park suitable for younger children.
It is also part of the national cycling network with dedicated cycle tracks and trails within the park and it is a part of the W2W cycling trail. Cyclists can ride further afield by taking one of the routes that lead off the site and into the bridleway network. It's wheelchair / buggy accessible and a great place for dog walking.
Address: Downs Pit Lane, Hetton-Le-Hole, DH5 9AR
Hylton Castle Dene and Play Park
The castle was built by the wealthy Sir William Hylton, shortly before 1400 and is the second oldest building in Sunderland. In recent years, it's undergone a major programme of renovation which will turn it into a community and events space. At present, the castle remains closed, but it provides an amazing backdrop to the play park and Hylton Castle Dene. Volunteers organise regular litter picks and tidy-ups which are suitable for the whole family. There are also regular family events during school holidays such as nature walks and story time. An ideal spot for dog walking.
Address: Craigavon Rd, Sunderland, SR5 3PA
Marine Park
Located on the seafront in South Shields, South Marine Park has been a place for walking, dancing, relaxing, playing and socialising for more than 130 years. The park has been beautifully designed with a mix of formal planting, wide open spaces and a large pond at the centre. Live music can often be heard from the Victorian bandstand during summer weekends. The park also hosts many family events during the year including live pop music concerts during the summer.
The two large play areas have always been favourites of my children with attractions ranging from sandpits and waterplay through to adventure climbing frames. You can hire a pedalo to explore the boating lake, getting up close to the swans, ducks and geese who have made the park their home.
Alternatively, board the miniature steam railway which operates throughout the summer which is a great way to see more of the park. There's also an art trail to explore, a café, Minchella's ice cream, toilets, lots of seating and great places to stop for a picnic.
Address: Sea Road, South Shields, NE33 2JS
Mowbray Park
Located in the heart of the city centre, Mowbray Park has been a place to escape for generations of Mackems – sitting on one of the stone lions is a rite of passage for local younsters. First opened in 1857, it's one of the oldest parks in the North East and in recent years, has been restored to its former Victorian glory, including the restored Winter Gardens complete with cafe.
The park is home to mature trees, plants and flowers from around the world together with a large pond with ducks and swans to feed. There's a large play area, paved walkways suitable for wheelchairs/buggies and hills to climb. It's also the perfect place to learn about local history with statues dedicated to Jack Crawford, General Havelock, The Victoria Hall Disaster and The Walrus, commemorating Lewis Carrol's link to the city.
Address: Burdon Road, Sunderland, SR1 1PP
Roker Park
One of the best parks in the city, Roker Park is a beautiful park in a fabulous location with direct access to the beach. The park is a mixture of formally planted flowerbeds, mature trees, open grassed areas and secluded corners to explore. There's even a fairy dell and 'smugglers caves' to get children's imaginations running wild!
The boating lake is a great spot for younger children who can fish with their buckets and fishing nets and watch the model boats set sail. There's also a miniature railway to ride on (small donation required), Victorian bandstand, two play areas, basketball court, tennis courts and lots of space to run around.
The park also plays host to a number of family-friendly events during the year including live theatre performances and Sunderland Illuminations in the autumn. It's wheelchair/buggy friendly and suitable for dog walking. There are toilets near the play area and often a visiting ice cream van, however it's only a 5-minute walk to Roker beach with all the facilities that has to offer.
Address: Park Parade, Roker, Sunderland, SR6 9PF
Seaham Town Hall Play Park
On the site of the former miners' welfare ground, the park was originally laid out in the early 20th century. There are sports facilities for cricket, outdoor bowls and football. The park hosts the Seaham Red Star Football Club, Seaham Park Cricket Club and Seaham Town Bowls Club. There is also a BMX/Skateboard facility and an excellent children's play area which my children have always loved – it's especially good for older children.
Seaham Burn runs through the park making it a great place for a walk and to explore. Situated within the park is the Town Hall café and a car park.
Address: Station Rd, Seaham, SR7 0BH
Silksworth Sports Complex and Play Park
The complex is the ideal place to visit for either structured sporting activities or to spend time outdoors exploring the area. Indoors activities include tennis, swimming, a gym and soft play, whilst outdoors, there is a running track, ski slope, football pitches, skate park and fishing lakes. There is a large network of pathways, perfect for runners, walkers, dog walkers and cyclists (wheelchair and buggy friendly) and wooded areas for children to explore.
Located within the complex is the adventure playground, inspired by the colliery that was previously stood on the site and consists of three areas. The Indiana Jones style 'Pit Track' is a series of long slides racing down the hill with a large climbing boulder balancing at the top of the hill. Next is 'The Quarry', with wigwam structures, picnic maze, large sandpit with diggers and elevated walkways. Finally, there is 'The Forest' with a high swing rope, scales swings and a large climbing structure.
Address: Silksworth Lane, Sunderland, SR3 1PD
Thompson Park
Smaller than some of Sunderland's other parks, Thompson Park has some great sports facilities, including bowling greens, tennis courts and football pitches. There is also a play area with a range of equipment suitable for children of all ages. There are lots of paths making it suitable for wheelchairs, buggies and bikes plus a lovely café and toilet facilities.
The park will be undergoing a £200k revamp which will see further improvements to its sports facilities and cycling routes, together with making it more accessible to visitors.
Address: Newcastle Road, Southwick, Sunderland, SR5 1PL
If you are planning on traveling a little further afield then we also have a complete list of parks to visit in Newcastle, Gateshead and North Tyneside.